Swimming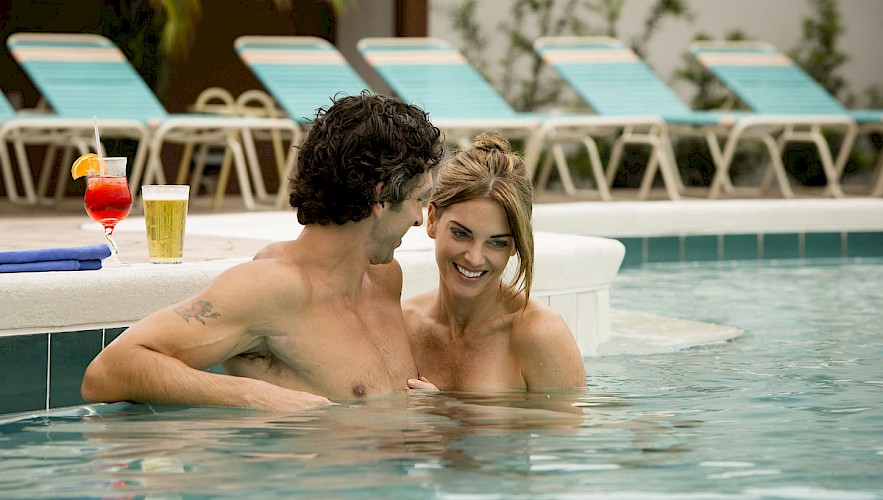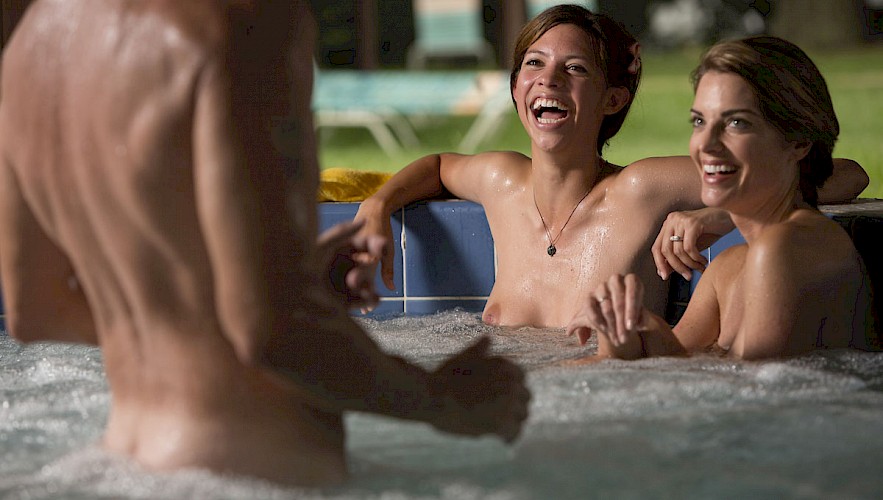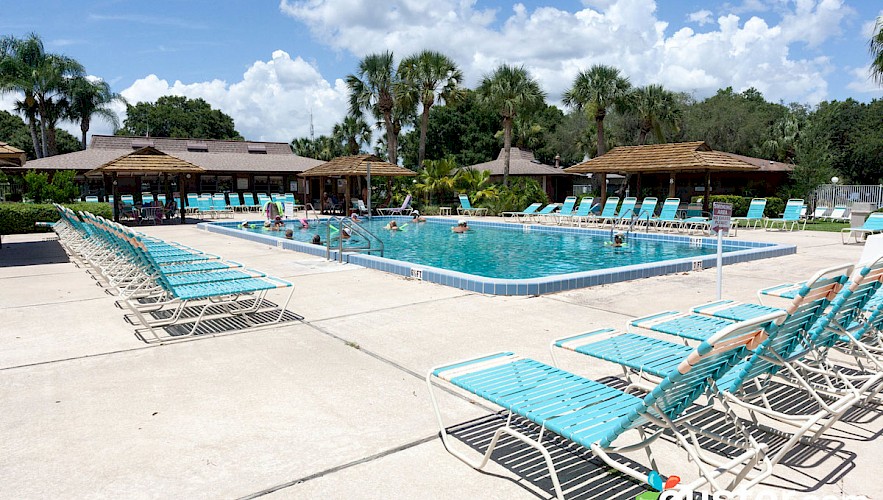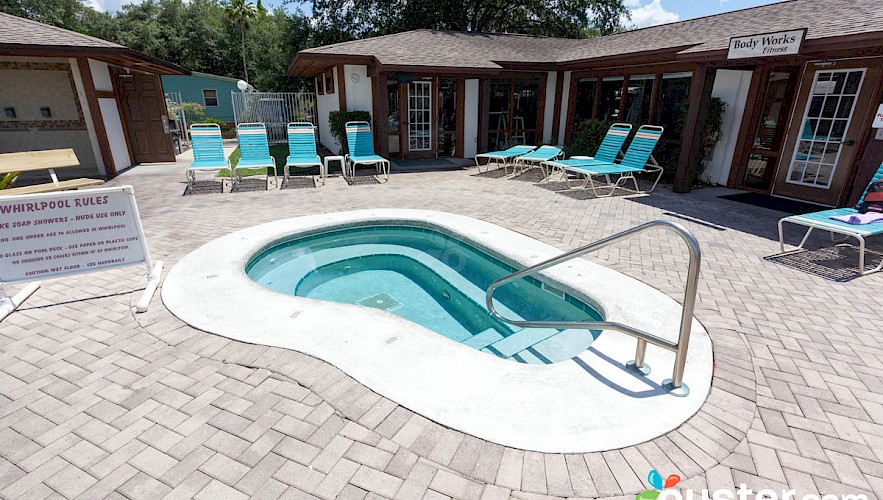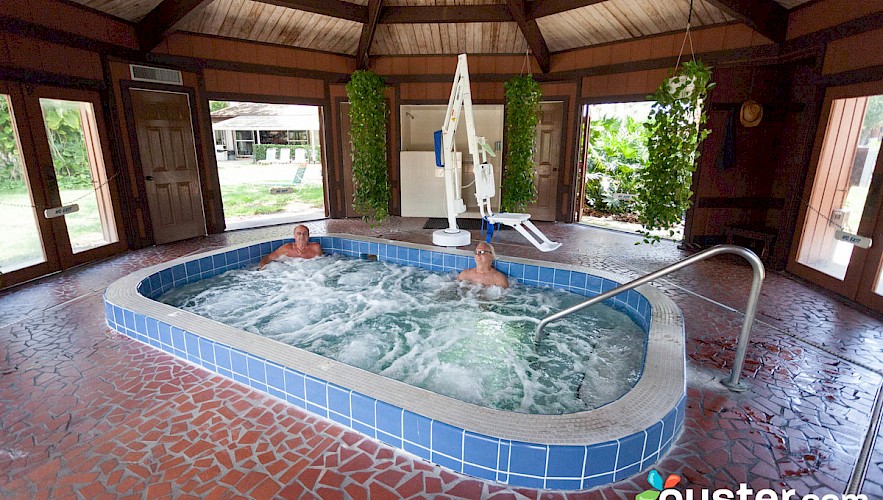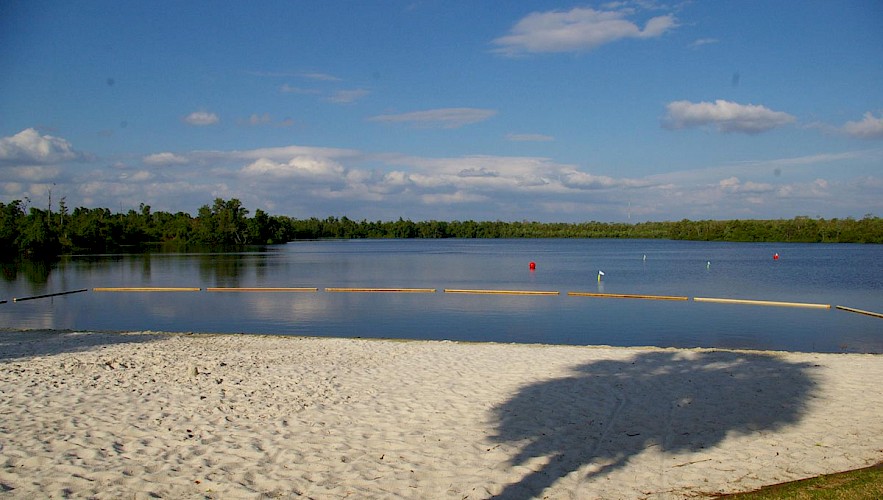 Two heated swimming pools
If it's a nice, sunny day, there will always be a crowd at the pool. We have two large swimming pools, heated all year.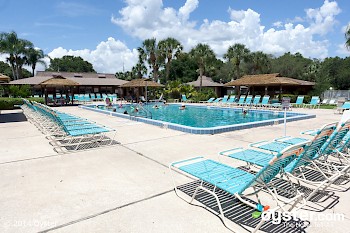 East Pool
The East Pool is a half olympic sized pool with a deep end. It's good for doing laps or relaxing with a friend.
We generally don't have any music or activities scheduled at the East Pool, other than Water Exercises, so it's usually the quieter pool. That makes it ideal for reading a book or playing a board game. This pool is handicap accessible.
There is a large indoor hot tub located by the East Pool as well. It also has a handicap lift for accessibility. There is a shower right inside the building, which is so convenient on a cool evening. This hot tub is frequently used, especially in the evening, and is a great place to get to know your fellow nudists.



West Pool
The West Pool is a large, free form pool with a rock fountain and seating nooks. There is no deep end, so the entire pool is well suited for relaxing conversations. We host 4-hour Pool Parties every Saturday afternoon during the summer with a DJ, dancing and games. The Pool Parties are always a blast!
We have Live Music by the Pool every Sunday afternoon during the summer. It's usually more relaxing music, though not always.
There is an outdoor hot tub located at the West Pool. It's lovely to be able to relax in the hot tub at night and watch the stars.
We recently purchased brand new, comfort height lounge chairs for both swimming pools. They are clean, comfortable for sunbathing, and much easier to get up from than the older lounge chairs.