News and Announcements
Use this page to keep up with News and Announcements relating to Cypress Cove Nudist Resort.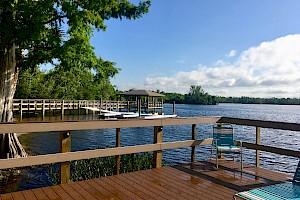 Playing au natural in Cypress Cove Nudist Resort's Lake Brown just became even easier with the addition of new docks and floating dock slips for boats and pedal boats. Part of a current major beach enhancement project, the docks will also be a highlight to renewed activities in and around the 50-acre fresh water lake. The long boat dock includes a covered pavilion at the end of it with ceiling fans, benches, and lighting. A few steps away from the dock is a separate sun deck that extends out over the water.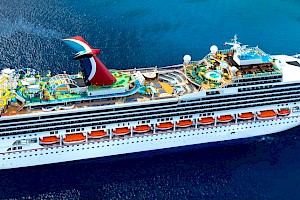 January 25th - February 3rd, 2019 Cypress Cove Nudist Resort is proud to serve as your pre and post cruise assistant. Why not fly into Orlando, stay at The Cove a few nights, and let us tend to your luggage and do the driving? Click above for more information.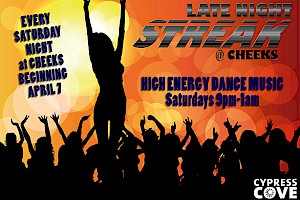 Do you like to dance to loud music into the early morning hours? Want to jam out to current hit music? We've got just the thing for you! Introducing the Late Night Streak at Cheeks! Starting Saturday April 7th and running every Saturday through the summer, our DJs will be playing the best new music from 9 pm - 1 am. Grab your friends and come on out! It's a DANCE PARTY!