Clubs of Cypress Cove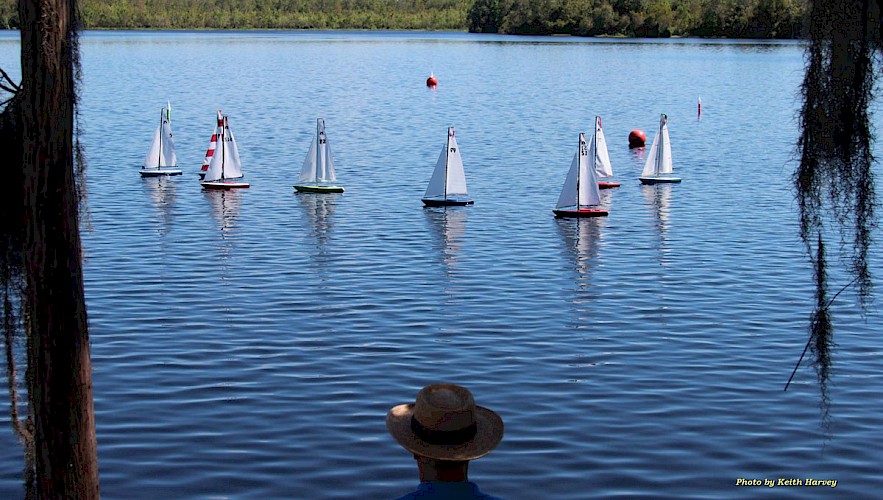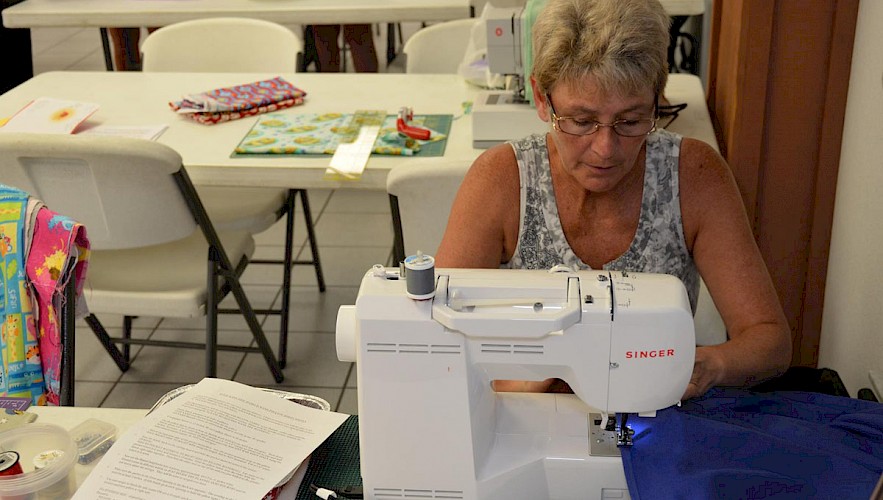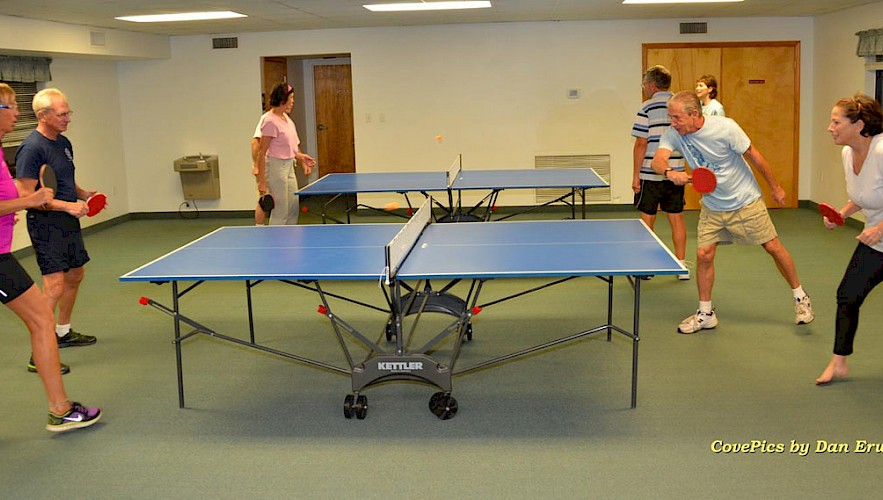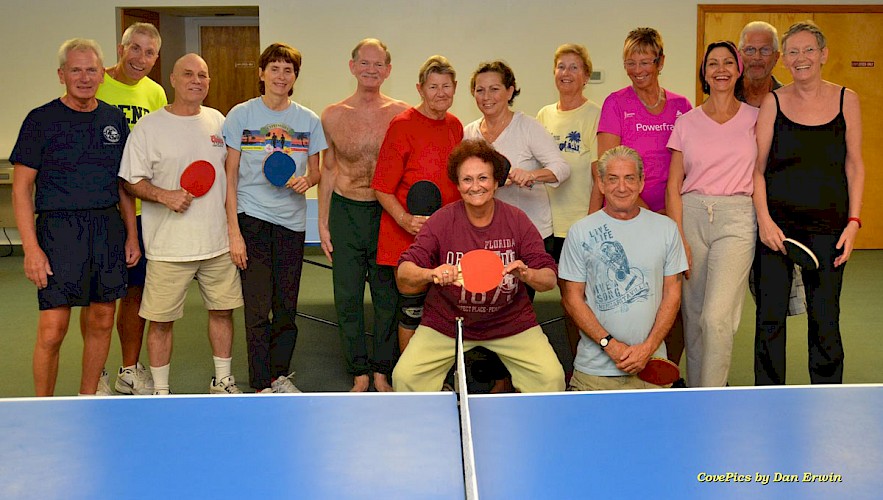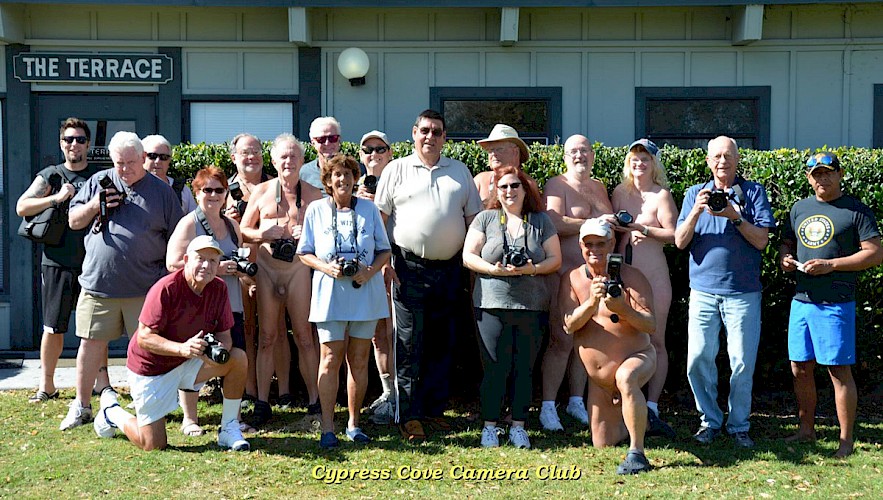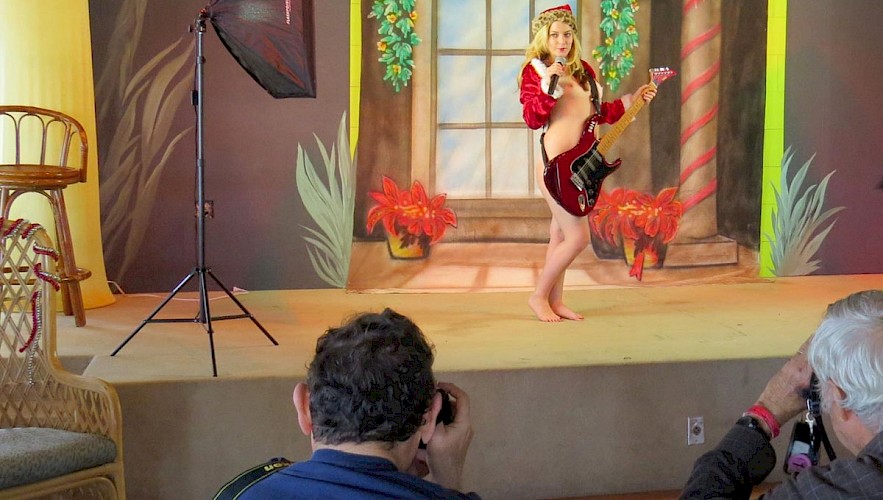 Join like minded friends
Our wonderful members have organized several clubs within the resort. We hope one meets your interests!
Schedules vary by season. Check our calendar for details.

Apple Computer Club, the largest and most-active Apple user's club anywhere on the East Coast, meets twice a month year-round, and it's the place where owners and users of any and all of the amazing products made by Apple gather to learn, share, discuss, discover and get advice and help. At each of the Club's hour-long meetings, we present a selection of topics designed to inform, entertain and educate all levels of Apple users, from total noobie to confident beginner to seasoned nerd. We keep it fun, informative and free-wheeling, and you'll always something you didn't know no matter how long you've been an Apple fan. Check out the Club's Web site at coveappleclub.com for the meeting schedule and more information.
BINGO is played every Tuesday at 7 PM in the Clubhouse. Seats fill up fast, so arrive early.
Bridge meets Mondays at 12:45 PM in the Clubhouse to play for abut three hours. Do you like to play bridge? We need you! We are friendly group and would welcome you to join us. You don't have to be a master.
Camera Club meets the 2nd Sunday of each month at 10:00 am in the Terrace. The format of the meeting is education and discussion of photography skills, often followed by a photo shoot. The camera club has two photo shows a year where both skilled photo judges and Cove Members get to evaluate their work. The Camera Club also sets up a portable studio with lights and backdrops at special events like News Years Eve, the Halloween Party and the Hawaiian Luau to take pictures of the guests. Guests & new members are always welcome.
Coupon Clippers ​collect, cut and ship coupons to military bases so families can cut expenses when shopping at base commissaries. Families have been able to stretch their income using these coupons. Right now we could use a few more "cutters". If anyone can spare two hours, we will be meeting on the first Thursday of each month from 1 PM to 3 PM. Bring scissors and meet us in the Terrace, by the Cove office.
Cove Players ​have been putting on an annual lip sync show for decades. The shows feature the performing talents of dozens of our members. They rehearse for weeks and the results are worth it. These shows always sell out both performances. Have the acting bug? Join the Cove Players.
Cove Singers ​is our own Glee Club! They put together recitals and sing-alongs for holidays and fun.
Cribbage is played every Monday night at 7 pm in Scuttlebutts. This is a casual double elimination tournament. It's free, fun and social, and the winner earns a $5 Cove Coin!
Euchre is played every Tuesday and Thursday at 7 PM in the Terrace.
Pickleball Club, join more that 65 avid Pickleball players in the Cove Pickleball Club. Email pickleball@me.com for more details or grab a brochure at the Pickleball courts.
Quilt Club meets Wednesdays at 1 PM from November to March in the Terrace and is open to all levels of quilters. Our gatherings start with a "show and tell" of projects, completed or in progress. Some weeks there are formal classes on techniques or patterns, and other weeks attendees work on their own projects. Periodically throughout the season the group works on a join project that is then donated to a worthy cause.
R/C Yacht Club sails radio controlled sailboats every 1st, 3rd and 5th Sunday on Brown Lake from noon to 2:00 PM. Guests are always welcome to experience the fun and friendship of R/C sailing. Contact Alan McIlwain at 216-526-5814 for club info.
Sewing Club meets to do a variety of crafts from knitting, crocheting, and crafts from greeting cards to belts made from beer tabs! Anyone is welcome to teach a craft, or just come and share friendship and learn something new.
Table Tennis (Doubles Ping Pong) is played every Wednesday, Friday and Sunday nights starting at 7:30 PM in the Game Room. There is always room for one more, and all abilities are welcome. Come join us for this fun, fast-paced activity.