welcome to Silver Lining Massage..
Located on the West Pool at Cypress Cove Nudist Resort & Spa, Silver Lining Massage offers traditional massage, facials, hot stone massage, bamboo massage, body scrubs, body masks, and aromatherapy. Dial 2603 from your Villa or reach us at 407-518-2603.

special offers..
Cove Residents
Residents get $5 off of all services. Ask about our Healthy Reward Program, every 8th service is free.
Introducing - Seaweed Scrub Body Wrap $95
Rich concentrations of algae, minerals and vitamins derived from active seaweed varieties harvested off the Brittany Coast of France Blended with Pink Himalayan Sea Salt and Peppermint Essential oil to Create our Signature Spa Treatment.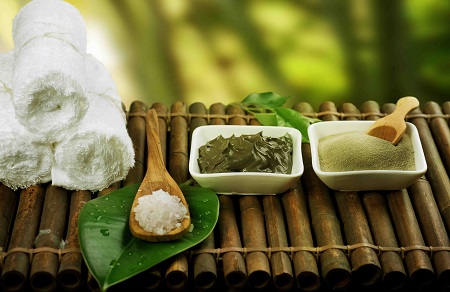 Introducing - Rose Clay Mud Body Wrap $90
Contains natural sun dried rose clay extracted from the Provence region of France. Great for sun burned skin. Refines and Softens Skin as well Accelerates Cell Renewal.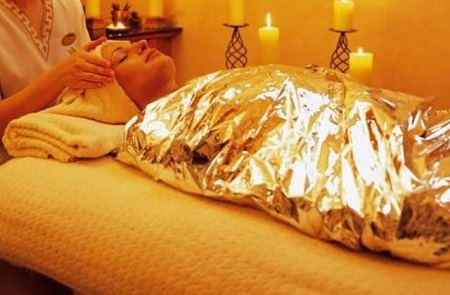 Please advise therapist in advance as there is additional prep time for these treatments.

Silver Lining Massage Inc., the owner and contractors are not responsible for the competency or professionalism of any Massage Service not performed in this facility.


about our therapists..
Tammy is both an Esthetician and Massage Therapist. She has over 18 years experience. Her focus is wellness and relaxation. She enjoys implementing a variety of modalities into her massage. She provides a light to firm therapeutic massage. She loves to implement aromatherapy into each massage. She is also an esthetician and provides great facials. She is the owner of Silver Lining Massage. Tammy has a loyal clientele so it's highly recommended you book in advance.

Elizabeth has been a therapist 6 plus years. She manages the shop when Tammy is away. Her massage pressure is medium to firm. She incorporates stretches and neuromuscular work into most of her massages. She is an amazing intuitive therapist. She also has a large established clientele, book in advance. She enjoys yoga and rock climbing.
David has been a therapist for 13 plus years. He served in Iraq as a flight medic. His 8 years as a Navy Corpsman gives him a great understanding of the body mechanics. His massages are geared toward sports massage and deeper body work. He recently completed a kinesiology taping course and would love to share with his clients. He provides a great relaxation massage if desired. He is an avid runner.
Jeri has been a therapist for 10 plus years. She has a tool box of modalities. She taught massage at a local school for several years. Her pressure ranges from light to firm. She worked with Silver Lining for 6 years before going to full time teaching. She recently stopped teaching and has returned. We are happy she is back.
Virginia has been a therapist for 30 plus years. She provides a wonderful relaxation massage. She prefers to utilize light to firm pressure. She is also certified in The Trager® Approach and enjoys the opportunity of sharing this when requested. She is also a certified in the Egoscue Method. She offers a holistic approach to every session using a variety of modalities. Virginia is available November through May.
All Therapists are licensed by the state of Florida.


hours..
| | |
| --- | --- |
| Monday | 11 am - 5 pm |
| Tuesday | Open some Tuesdays |
| Wednesday | 11 am - 5 pm |
| Thursday | 11 am - 5 pm |
| Friday | 11 am - 5 pm |
| Saturday | 11 am - 5 pm |
| Sunday | 11 am - 4 pm |
Hours are subject to change due to advanced bookings.

Call or stop by to book your appointment.