Laugh of the Week
---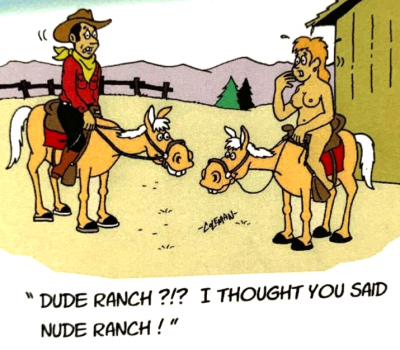 ---
Cove News  
---
Naturist Travel Awards
It's been a difficult couple of years for everybody. So what better way of lifting the spirits than the second annual Naturist Travel Awards - first held in 2021 to recognize excellence in the international naturist travel industry, and voted for by naturists worldwide? The awards focus on venues, destinations, and companies that have proven to be the best of the best. And as the world settles down and travel gets back to normal, they will now become an annual fixture in the naturist calendar.
Make your voice heard, help promote and reward your favorite venues and destinations, and further the cause of naturism as a positive lifestyle choice as an important sector of the international travel industry.
Voting deadline: March 31, 2023
Results announced: May 1, 2023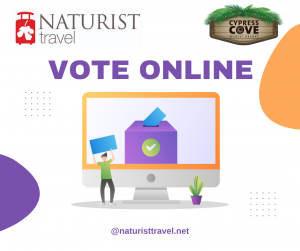 ---
Big Nude Boat 2023
The Big Nude Boat 2023 is approaching fast! Cypress Cove Nudist Resort is proud to serve as your pre- and post-cruise assistant. Tiki has been hard at work, but make sure you are up to date on all information needed to board the ship. Please make sure you register with us by filling out this form and getting it back to the front desk.
Please see this page for additional departure information.
Information on Bare Necessities nude cruise can be found here.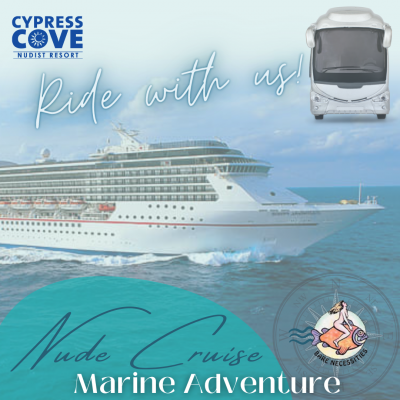 ---
Full Moon Gathering
The Full Moon Gathering will be held on the shores of Lake Brown at the campfire circle. Come join us to celebrate our once-a-month celestial event. If you have a musical instrument to enhance our gathering please bring it. We welcome all newcomers to our event and encourage participation by joining us with your favorite musical instrument to enjoy the rhythms that enhance the experience. Our goal is to expand our circle for all those who love nature and yearn to listen to the native rhythms that fill our souls with happiness and joy. We can always use help getting our fire started before the event depending on the weather conditions.
This month's full moon on Friday, January 6 is the Full Wolf Moon. The gathering will begin at 5:15 pm. The moon rises at 5:30 pm before the sun fully sets at 5:46 pm. 
Named the Full Wolf Moon because The howling of wolves was often heard at this time of year. It was traditionally thought that wolves howled due to hunger, but we now know that wolves use howls to define territory, locate pack members, reinforce social bonds, and gather for hunting. It is possible that European settlers may have used the term "Wolf Moon" even before they came to North America.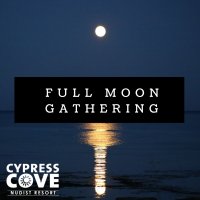 ---
Open Mic Night
We're excited to announce the first Open Mic Night of 2023 at Cypress Cove! DJ Conner will host this event and members of the RBT band will provide backup music and sound. Bring your instrument and talents! Happening Thursday, January 12 from 6:00-10:00 pm at Cheeks and continuing on the second Thursday of the month. This is a family-friendly activity for all to enjoy, so come on out to Cheeks for dinner, and drinks and enjoy the evening!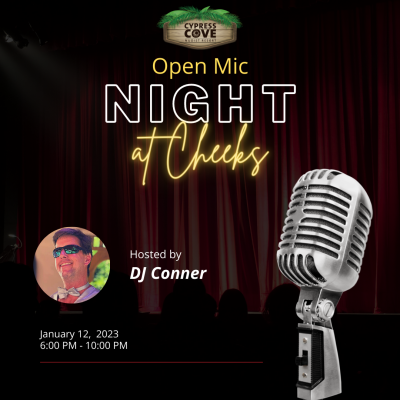 ---
Crazy Socks Bowling
Our friends at Crossed Oaks Haven have put together another nude bowling gathering at Orange Bowl Lanes in Kissimmee on January 15, 2023, from 10 am to 1 pm. Don't forget your crazy socks, you might just win a prize! The cost for this event is $20 for those over 35 years of age, $10 for 18-35 years, and free for those under 18. Please bring cash for the entry fee and sign in at the table with Crossed Oaks Haven staff. The fee includes the shoe rental and all the games you can bowl. 
Those with the highest cumulative score will take possession of the roving Nude Bowling Champion trophy. Available snacks include Popcorn, soft drinks, and chocolate chip cookies. See you at the lanes! For more information reach out to crossedoakshaven@aol.com.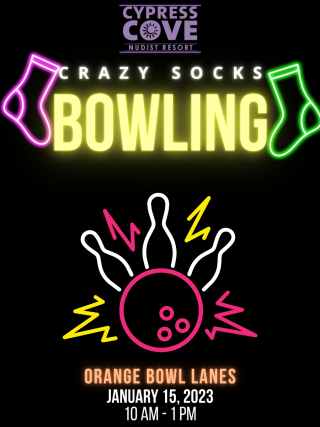 ---
Blood Donation
Join us on Sunday, January 15 for a OneBlood blood drive as they take blood donations from 11:00 am to 4:00 pm. Appointments are suggested. Please sign up for your appointment here. For more information on this blood drive, please visit here. 
---
Book Signing at the Cove Book Club
Cove Book Club will host, for the first time ever, an author signing at our Jan 19, 2023, meeting in the Clubhouse at 3:30. Join us and meet fellow Cove member, Bob Chenoweth, who has written a wild and crazy book about a nudist where even one of our own appears in the pages of the book! Buy a copy of Naked as a Jaybird at the Moon-Your-Mama Bar and Grill and Bob will autograph it for you! Or bring your existing copy, he'll sign that, too!  
Everyone is welcome, even if you didn't read the book, to learn how he discovered his storyline, wrote, and then published his novel. Refreshments will be served. Jan. 19, 3:30 at the Club House.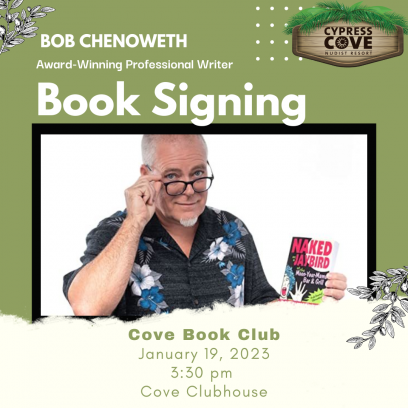 ---
Library Seeks Volunteer Help
The American Nudist Research Library is now open six afternoons a week—like they were before COVID. That is thanks to the efforts of seasonal volunteers. They could use a couple more year-round volunteers to run the library one afternoon each week.
Right now, our biggest need is for volunteers to scan magazines, books, and loose papers—also for people to put those papers in chronological order before scanning.  Seasonal or occasional volunteers are welcome. To find out more, go to the library on a Tuesday afternoon and talk with library president Paul LeValley.
Over the past few months, the library has bought copies of children's books about nudism. They now have every preschool through high school book that they know about.  Their video collection has also grown, and library members can check them out. Go in and see all the new things the library has to offer.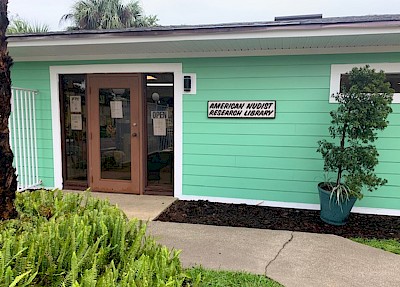 ---
Zumba Gold Chair Class
We are excited to announce Cypress Cove will be having Zumba Gold Chair classes Mondays at 1 pm in the clubhouse. Join Lisa for this awesome workout weekly! These classes will last about 45 minutes. Zumba Chair is Zumba done entirely seated and is suitable for various groups, including seniors and individuals with limited ambulatory ability. It is fun, uplifting, and even healing.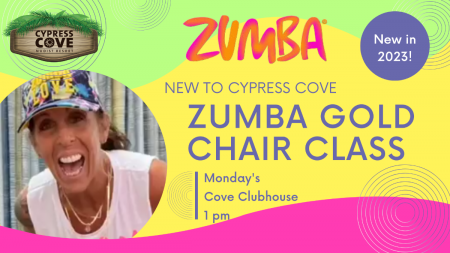 ---
News Outside the Cove
See what's making headlines in nudist news around the world. These things and more are being shared on our social media channels.

Follow us today to stay informed!






(Click one of these links to see the latest news!)
---
Nude art helps Mari Gwenllian embrace body confidence
Body confidence comes from having a healthy body-positive attitude. Well done, Mari!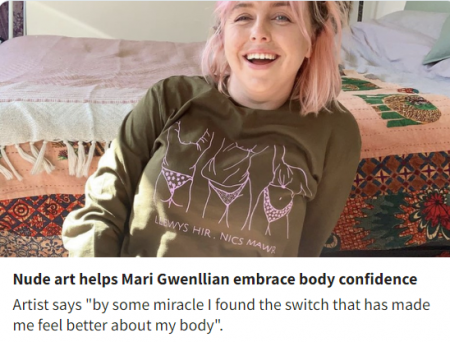 "Mari Gwenllian found her self-confidence after taking the plunge into making nude art. The 27-year-old said she began after her sister asked for some for her new home. It has helped her embrace her own body, and so she tries to represent as many body types as she can in her work." Read the full story HERE.
---
Local history: Nude statue turned heads at Highland Square
The fascinating history of a statue who dared to bare.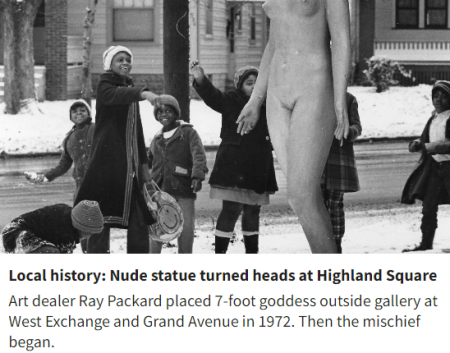 "That naked lady caused quite a commotion on the street corner. Passing motorists ogled, young children gawked and protective parents glared. She stood there quietly, eyes closed, arms beckoning, left knee bent slightly. Occasionally, she wandered off. Then the police got involved." Read the full story HERE.
---
Have You Seen Us Lately?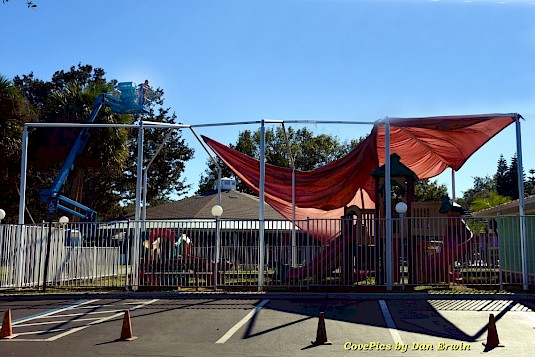 There is always something interesting to see during a ride around the Cove.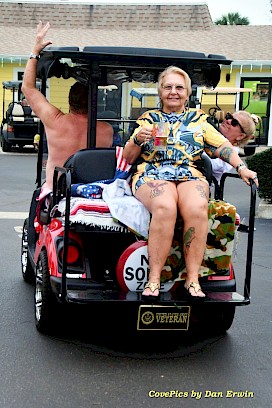 New Year's Eve parties start on a golf cart at the Cove.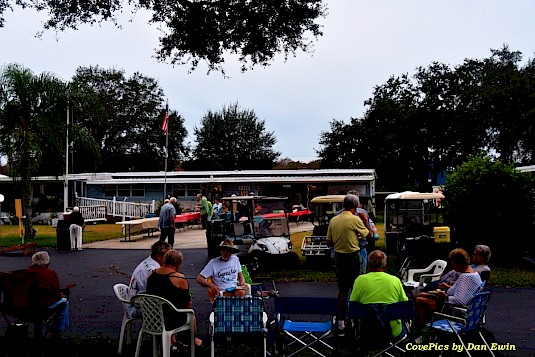 A block party is a fun way to celebrate New Year's Eve.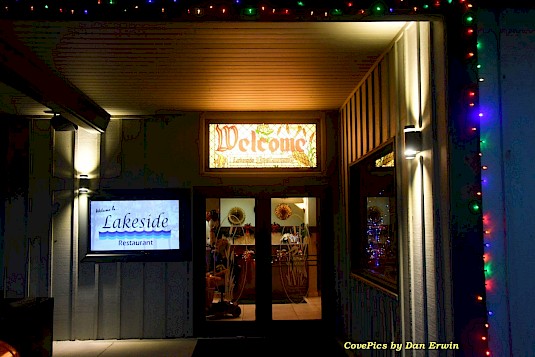 The New Year's Eve dinner and dance at Lakeside Restaurant was the place to be.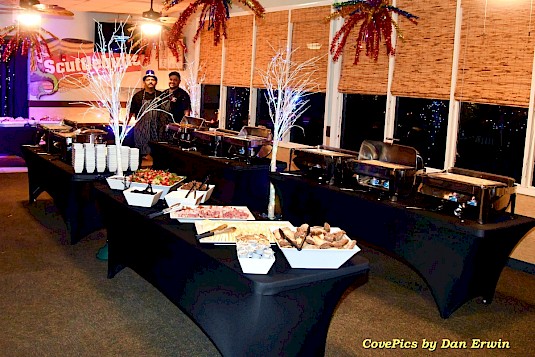 The buffet was amazing.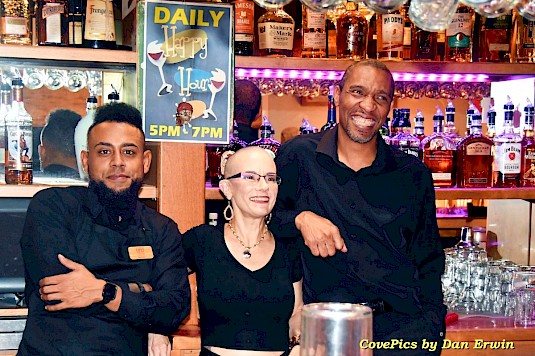 The bartenders were ready to serve your favorite drinks.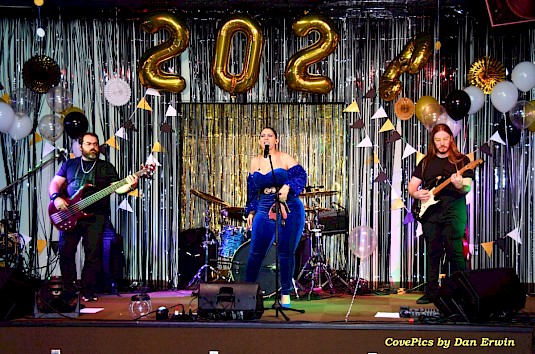 The band More Than Venus kept the dance floor full and welcomed in the New Year at midnight.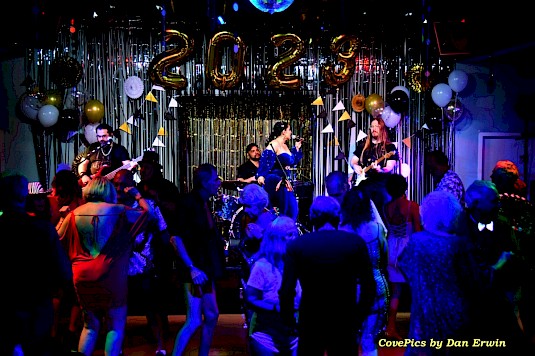 Dancing the night away.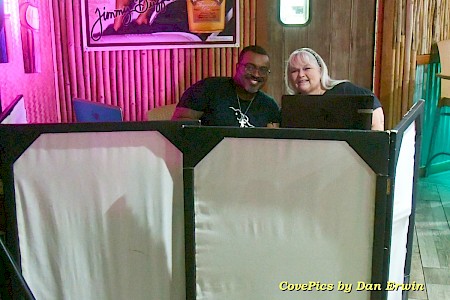 Nude Year's Eve at Cheeks with DJ Xavier.
---
"Where Have You
Taken the Cove?"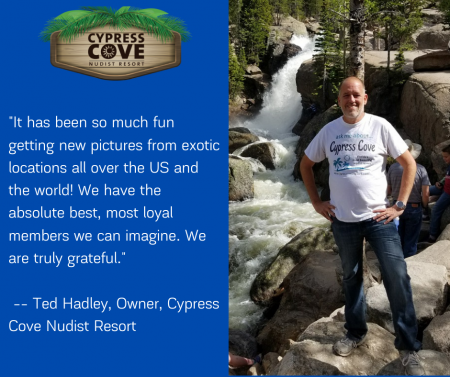 SEND US YOUR PHOTOS!!!
 We want to see where you have worn your Cypress Cove t-shirt, no matter which style it is! Wear it to town, the grocery store, while you are out and about, or at a national monument, and send us a photo! You will be featured in our newsletter or on our social media channels. 
Don't have a shirt yet? Purchase one at the main office or call and order one to show your pride in Cypress Cove! 
Call us at Toll-Free (888) 683-3140.

Send photos to Newsletter@CypressCoveResort.com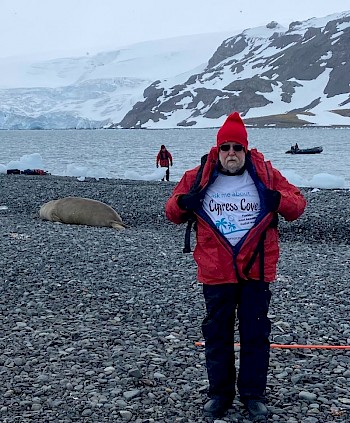 Legacy Owner, Dean Hadley in Antarctica.
Thank you for sending it in, Barbara!
 
Where have you worn your Cypress Cove T-shirts?
Send us a photo!
---
Book a Room Today!
It's never been a better time to stay at Cypress Cove! Book Online, Email Reservations, or Call Reservations toll-free at 888-683-3140.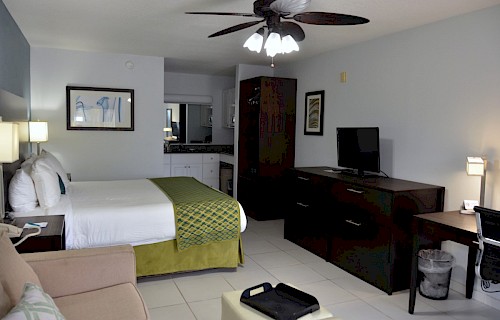 For Special Offers click HERE!
---
Every week we receive great reviews on TripAdvisor and Google; if you have visited or stayed with us, we would love to know about your experience. Click the logos below.