Plan Ahead 
---
Super MEGA Trivia 3000 Summer Championship Weekend
September 27- 29

It's that time of year again... Summer Championship for Super MEGA Trivia 3000. Can you keep up with the best around the Cove? Come out and show your support or try for the title and compete in the championship. Preliminary rounds 1 & 2 kick off this trivia weekend. Stick around after the trivia fun for Roulette Karaoke with DJ Xavier. If relaxation is what you're looking for join us at the pool at Noon on Saturday for a pool party. The Championships continue with preliminary round 3 and the finals. I don't know about you, but all that competing made me hungry! Join us at Lakeside for a beautiful dinner and entertainment by A Taste of Love. The VOID high energy dance party is the perfect place for a nightcap. DJ Mike has the music up and the bartenders are there to serve you. 
---
Fall Volleyball Weekend
October 4 - 6

Magic / Comedy Night with Matt Marcy ushers in Fall Volleyball Weekend. DJ Xavier will be hosting your Saturday pool party. Stop by to relax with your friends and have a drink. Don't forget to make reservations for the dance with live music by Reunion. The VOID high energy dance party is the place to be on Saturday night. DJ Shawn will have the music poppin'. The tournament will be taking place on Saturday and Sunday so schedule your fun around the volleyball. Hope to see you there!
---
Beerfest Weekend
October 11 - 13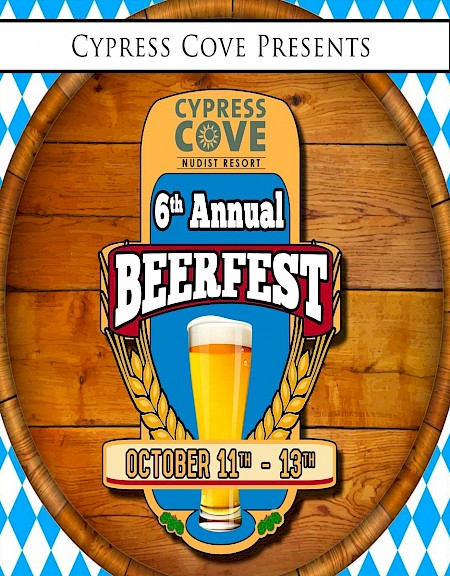 It's that time of year again! The weather is starting to get crisp and the leaves are... wait! This is central Florida! It's still 90 degrees outside, but we can celebrate a good beer with the best of 'em. This weekend is all about the BEER! Mr. Breezz kicks this weekend off with a Karaoke Party. Join DJ Xavier at the pool on Saturday as he hosts a Pool Party. Stop by Lakeside for some dinner, a dance, and live music by The Noon. The festivities continue at The VOID with DJ Greg. Gather at Cheeks for this high energy dance party, and don't forget to grab a craft beer while you're there.  
---
Nude-A-Palooza Weekend
October 18 - 20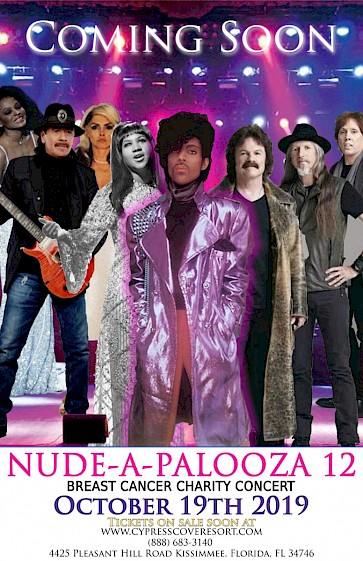 We are quickly selling out on our package offerings. If you want one, make sure you get yours early.
Have you bought your tickets yet? Head over to the website and check out our new offerings this year.
The official line up is: Aretha Franklin, Diana Ross, Blondie, Santana, Doobie Brothers, & Prince
Don't forget your raffle tickets! 20 tickets for $40. You can purchase raffle tickets online or in the office. 
For more information and up to the minute releases, please visit the Nude-A-Palooza page on our website.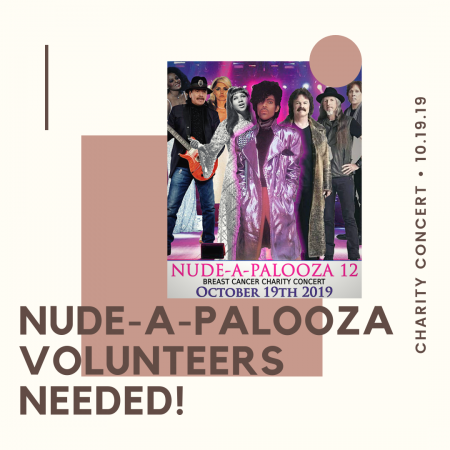 ---
Cartoon
---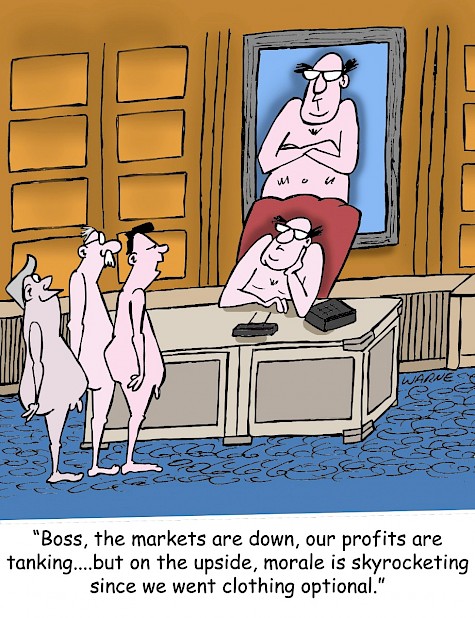 ---
Cove News
---
AANR presents Cypress Cove with Plaque
AANR awarded this piece for 2019 Best Newspaper Article. The executive director of AANR, Eric Schuttauf, and Cypress Cove's own, Carolyn Hawkins was here at Cypress Cove to present this plaque. 
---
13th Anniversary for Silver Lining Massage
A note from Tammy at Silver Linings:
Silver Lining Massage would like to thank all the amazing people who have made it successful! Silver Lining Massage remains successful because of our amazing clients who return year after year. The continued dedication and loyalty of massage therapists are another reason for such success. Elizabeth, David, Kat, Jeri, Virginia, and Monique are incredible therapists and amazing human beings! We are eternally grateful to every person who has walked through the door. We all realize the trust you place in our hands by walking through the door. It's such an honor to be able to make a positive difference in this world one body at a time.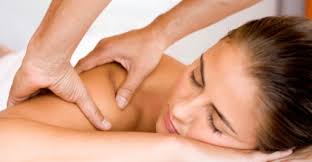 In celebration of our 13th anniversary, we will be giving a $13 discount to all services for the month of September. 
#MM18717
---
Blood Drive
From reducing the risk of having a heart attack to discovering potential underlying health issues—donating blood has many health benefits for the donor as well. Each time you donate you'll receive a free wellness checkup which includes blood pressure, pulse, temperature, iron count and cholesterol screening. These wellness checkups have saved the lives of some of those who volunteer to give blood. Donating regularly may help your blood flow and result in fewer arterial blockages. In fact, some studies have shown that men who donate at least three times a year can drastically reduce their risk of having a heart attack or stroke. (Source: OneBlood)
Join us on Sunday, September 22 behind Lakeside!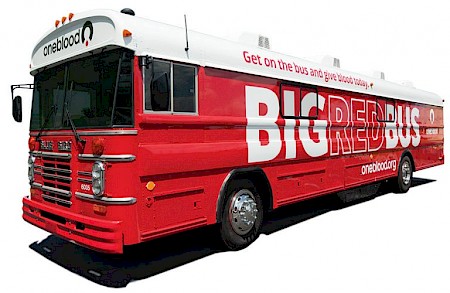 ---
Renovations
Things in the office seem to be coming along. We got a special sneak peek this week. I see a theme happening here, do you? 
For additional photos visit our renovations page HERE.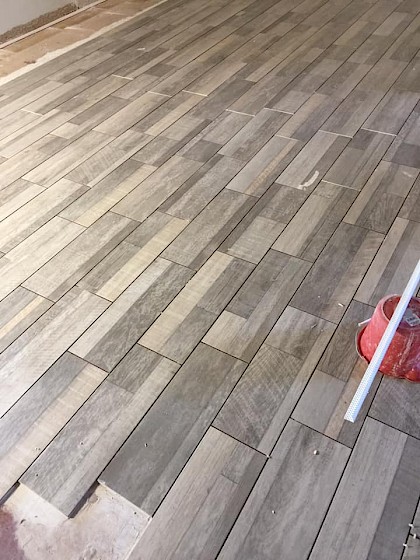 Flooring in the new office.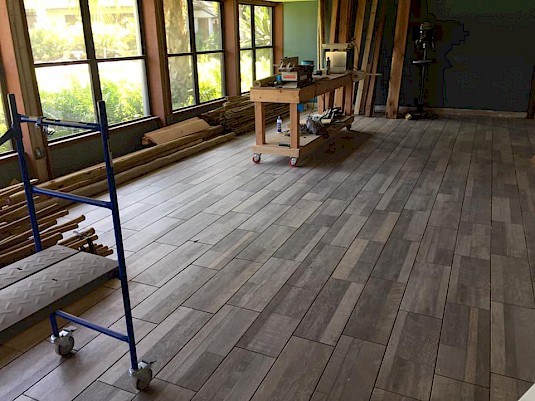 The Terrace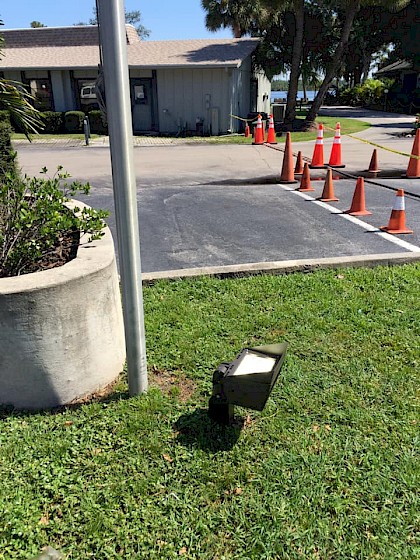 New flag pole light.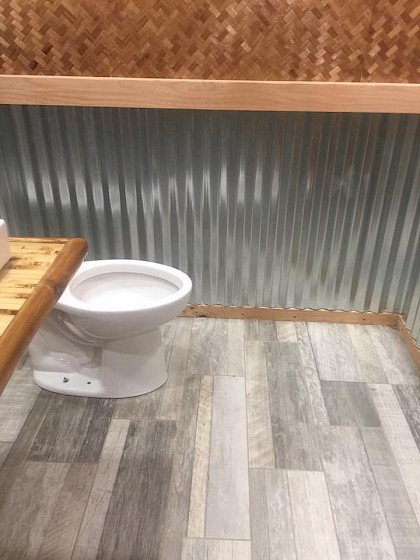 Cheeks bathroom.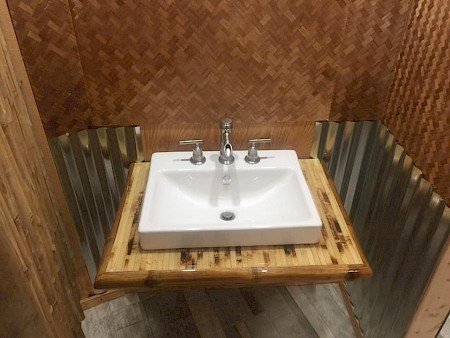 Cheeks bathroom sink.
---
News Outside the Cove
See what is making headlines in nudist news around the world. These things and more are being shared on our social media channels. Follow us today to stay informed!
---
Heidi Klum hit on social media after posting a topless picture while on Italian honeymoon
If simply sunning your chest is having a "midlife crisis," feel free to have yours at Cypress Cove! (You, too, Heidi Klum!)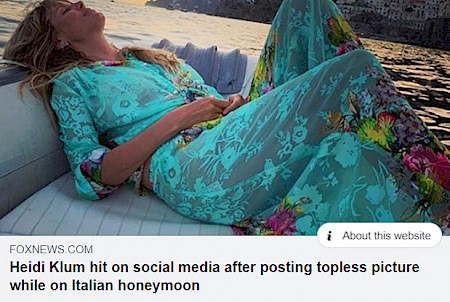 "Heidi Klum sparked fury from some fans online after she posted a photograph of herself topless while on her honeymoon this past weekend. The German supermodel, 46, shared a few moments with her new husband Tom Kaulitz, 29, on a private yacht during their Italian getaway. A photograph of Klum topless, however, rubbed some Instagram users the wrong way. 'All I see is WATER,' she captioned along with a picture of herself wrapped in a towel with her chest exposed." Read the full story HERE. 
---
Women can swim topless in Barcelona as city rules it would be sex discrimination to force them to cover-up
Wonder if there is an advocacy org here in the US that would take on such a fight.

"Barcelona city council has ruled that women are allowed to swim topless in any of its municipal indoor or outdoor pools because of the laws over 'gender dress'. The council issued a statement confirming the situation as a result of a complaint lodged by the campaign group 'Mugrons Lliures' of Catalonia. Protesters claimed one woman was told to cover up and wear both parts of her bikini but said this was against the law. City leaders have now agreed. The authority has ruled that the pools of Barcelona must not discriminate if a woman wants to swim topless because men do the same and they cannot differentiate between bikini bottoms and swimming trunks." Read the full story HERE.
---
Around the Cove
---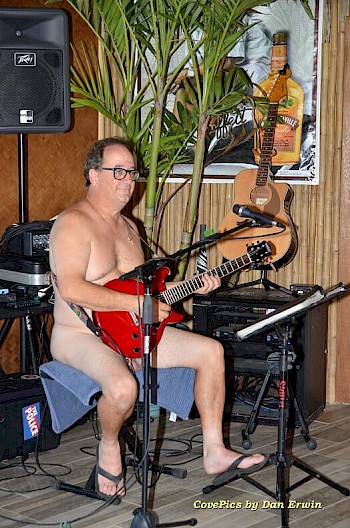 Cheeks is the place to be on Wednesday nights. Great food and fun music.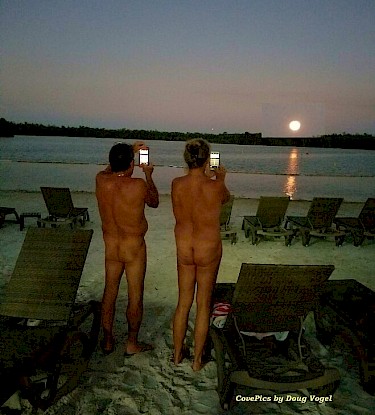 It is magical to watch a full moon rise over Brown Lake.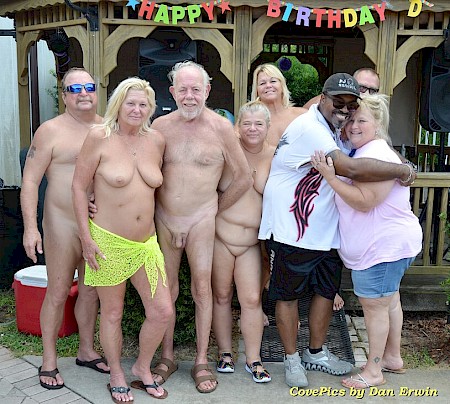 Happy Birthday to DJ Xavier.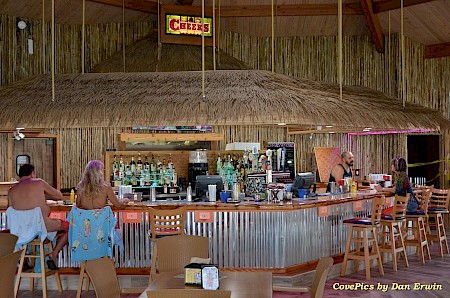 Cheeks Bar & Grill is a great place to get out of the sun and have a great lunch.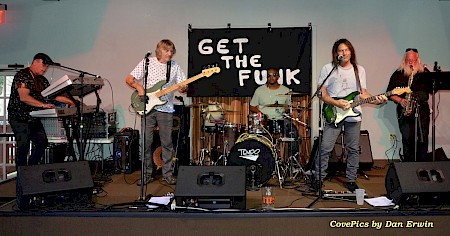 The Saturday night Funk Dance at Lakeside restaurant enjoyed Get The Funk Band.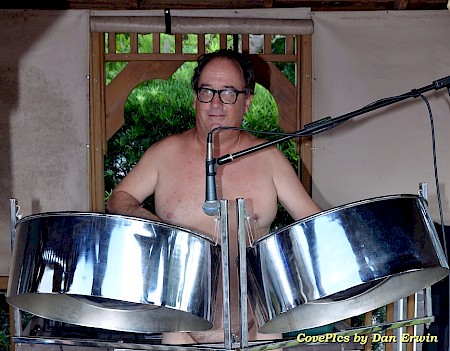 There is nothing more enjoyable while relaxing in the pool than being entertained by Les on his Steel Drum.
---
"Ask Me About Cypress Cove!"
Do you have your "Ask Me About Cypress Cove" t-shirt yet? They're priced at just $5 each, so we're not making any money on the shirts. We just want folks to use them to tell the world about Cypress Cove. Wear it to town, to the grocery store, or just wear it while you are out and about. Purchase your new t-shirt at the main office and show your pride in Cypress Cove!
The new additions to the "Ask Me About Cypress Cove" T-shirts are available at the Cypress Cove main office and the online store. If you have already picked up your "Find Us On Social Media" T-shirt, send your photos to newsletter@cypresscoveresort.com. Get yours today for $9.95!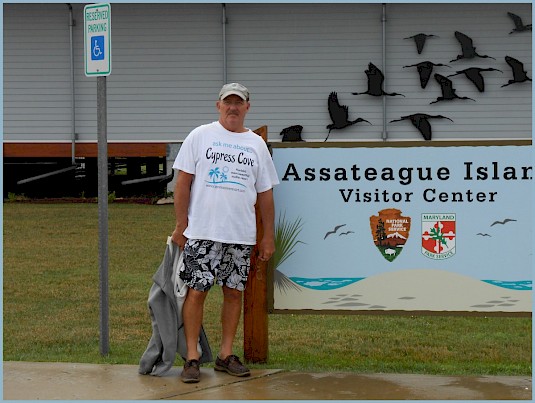 SEND US YOUR PHOTOS!!! Do you have a photo of you in the "Ask Me About Cypress Cove" T-shirt? Send it in now! You could be featured in our newsletter. 
We have added this shirt AND the "Find Us On Social Media" T-shirt to our online store. Pick one up today and show us your photos. Send them to Newsletter@CypressCoveResort.com  
Visit our online store by clicking HERE! 
Where have you worn your "Ask Me About Cypress Cove" or "Find Us on Social Media" T-shirt? Send us a photo!
"Thank you to everyone who has been doing this. It has been so much fun getting new pictures from exotic locations all over the US and the world! We have the absolute best, most loyal members we can imagine. We are truly grateful." -- Ted Hadley, Owner, Cypress Cove Nudist Resort
---
Book a Room Today!
It's never been a better time to stay at Cypress Cove! Book Online, Email Reservations, or Call Reservations toll-free at 888-683-3140.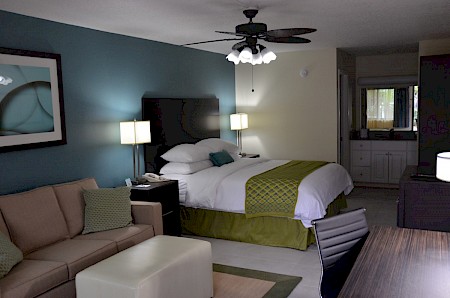 For Special Offers click HERE!
---
Every week we receive great reviews on TripAdvisor and Google; if you have visited or stayed with us, we would love to know about your experience. Click the logos below.