Plan Ahead 
---
International Women's Day Weekend
March 6 - 8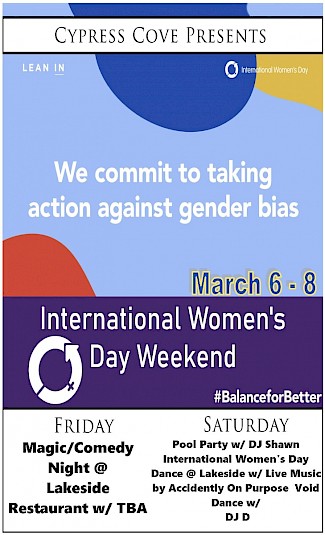 For a list of activities happening during International Women's Weekend visit HERE. 
For more general information on International Women's Day please visit HERE.
---
St. Patrick's Weekend
March 13 - 15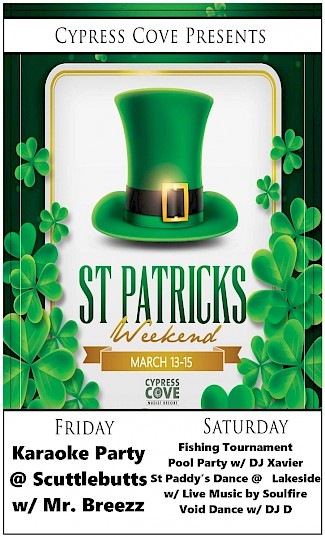 ---
Halloween II Weekend
March 20 - 22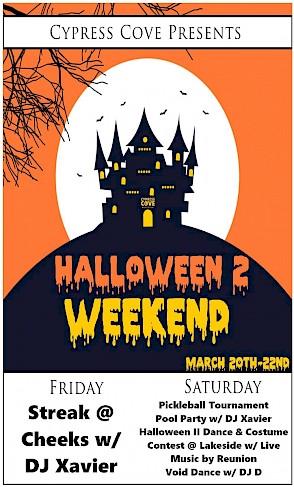 ---
Goodbye Snowbirds Weekend
March 27 - 29

---
Laugh of the Week
---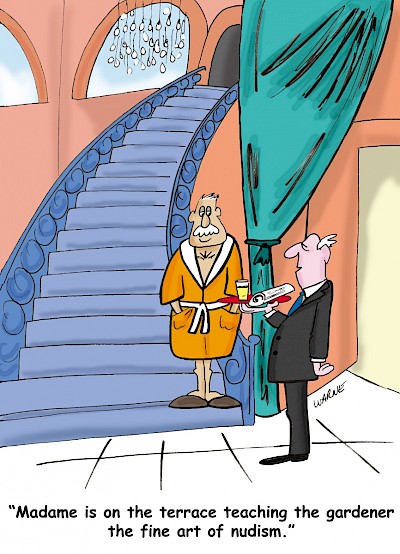 ---
Safety Moment
---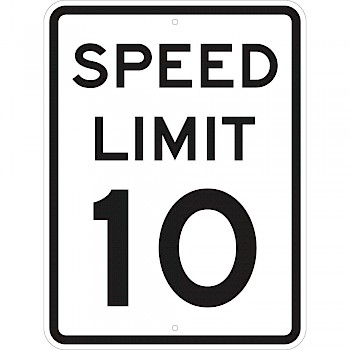 Please make sure you are abiding by the 10 MPH speed limit! We have a high amount of foot traffic, bicycles, golf carts, pets, elderly & children that all stroll our streets. We want this to remain the safe environment that it always has been. Be aware of your speed in the Cove, this includes your speed on golf carts, bicycles, and cars. 
---
Cove News
---
Parkinson's Support Group: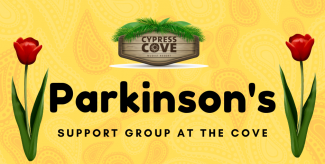 Recently, a group of Cove campers and residents met for the first time to discuss the effects of Parkinson's disease on their lives and the lives of their spouses. This support group has planned another meeting for Wednesday, March 4 at the old Cheeks location and is inviting all those who would like to sit in, even if it's just to listen.
Please feel free to attend at 11 am on March 4. For more information, see Don at site 103 or at 407-201-7553.
---
Big Three-Day Pickleball Tournament Weekend Coming Up!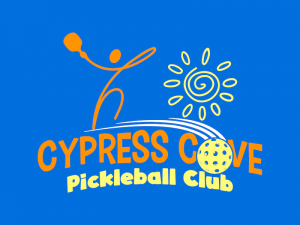 The Cove Pickleball Club will be hosting the Seventh Annual Spring Pickleball Tournament coming up the weekend of March 20-22, 2020. With three days of fun events and competitions, it's the biggest sports tournament of any kind at Cypress Cove all year.
No pre-registration is required, and there are events open to all skill levels. See full tournament information at this link, or email pickleball@me.com. We'll see you on the courts!
---
New treatments & prices coming to Silver Lining: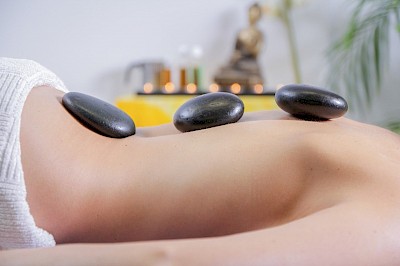 Have you booked your massage? Call us now! We have great specials and new things. 
We are currently under a social media renovation. Our Facebook page can be found at Silver Lining Massage at Cypress Cove. Start following us today!


 
(Click here to follow Silver Lining on Facebook!) 
Book The Lanai for your next session today. This is an outdoor space that can be fully blocked by curtains or left open for an open-air experience.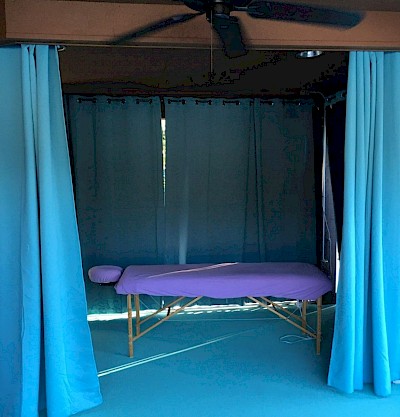 The Lanai is now available for booking. Call today!
Silver Lining Massage has a great group of therapists. Each therapist brings a different style and approach to their table. I am confident within the group you will find one that will be a match for your massage needs. 
---
News Outside the Cove
See what is making headlines in nudist news around the world. These things and more are being shared on our social media channels. Follow us today to stay informed!
---
'Like The Camera Wasn't Even There': Capturing Nude Cooks
A photographer of nudists gets an education. Well done!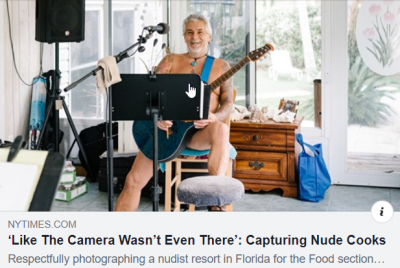 "Respectfully photographing a nudist resort in Florida for the Food section presented several challenges. But Jason Henry had a plan. On an 80-degree Saturday in early January, the photographer Jason Henry showed up at a home near Tampa, Fla., on an assignment for The Times's Food section and found one of his subjects, Jayson McMullen, sitting on the porch playing guitar and singing his heart out. Mr. McMullen was also completely naked. 'As soon as I saw that, I knew it was going to be a great shoot,' Mr. Henry, 35, said. He had joined Priya Krishna, a regular contributor to the Food section, at Lake Como Family Nudist Resort, the oldest operating nudist resort in Florida, where food is integral to the experience." Read the full story HERE. 
---
Wife Gives Nudist Resort Idea Thumbs Down
Dear Abby gets it... Try it!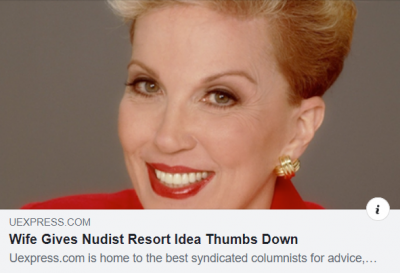 "DEAR ABBY: My husband wants us to go to nudist resorts. We are both in our 70s and very out of shape. He is extremely overweight and old looking. Everything hangs. He has been rude and nasty to me because I always say no. I'm too old to leave him. We can't keep fighting over this. He is also very unhealthy. Help! Please give me some advice. - CLOTHING NOT OPTIONAL" Read the full story HERE.
(Title is incorrect in this link - Just Keep Reading)
---
B.E.A.C.H.E.S. Free Beach Unity Raffle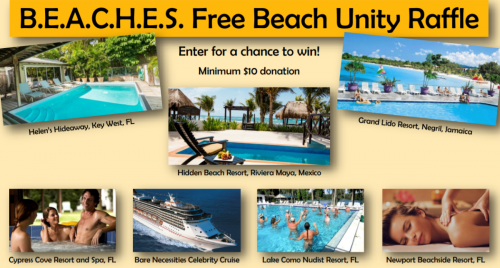 ALL net proceeds will be used to fund our legislative effort to reverse the blanket anti-nudity "Rule" that DEP/State Parks installed in the mid-1980s causing the closure of our historic clothing-optional beaches on state parklands. The lobbying effort will clear the path to not only restoring these sites but, in time, add newly designated C.O. beaches. For a full list of prizes, please visit BeachesFoundation.org. The drawing is to be held on Saturday, March 28, 2020, at 2 p.m. EDT on Haulover Beach in Miami, FL. For more information about this raffle Click Here. 
---
Ribbon Riders Seeking Help
Cypress Cove partners with Ribbon Riders annually for Nude-A-Palooza. It looks like they are in need of donations, so we are reaching out to our amazing community. 
A note from Ribbon Riders: 
Ribbon Riders is currently on hold from dispersing grants due to a lack of funding. Please consider donating so we may continue assisting Breast Cancer patients throughout Central Florida. Your contribution will make an impact, whether you donate $5 or $500. Every little bit helps. Thank you for your support!

Ribbon Riders, Inc. provides financial assistance to women and men in Central Florida who are currently undergoing treatment for breast cancer. We believe the patient's focus should be on recovery, not on the worry of unpaid expenses. Ribbon Riders contribute to helping pay for essentials such as monthly insurance premiums, co-pays for medication, gas for travel to treatments, groceries, electric bills, rent/mortgage payments, etc.

If you are or know of a woman or man in Central Florida who is currently undergoing treatment for breast cancer and is in need of financial support, please contact us through email or call us at 407.796.PINK (7465).

Priority is given to requests for assistance from residents of Orange, Osceola, Seminole, Lake, Volusia, Brevard, Marion, Sumter, Flagler and Polk counties.
Please go to ribbonriders.org to learn more information about our organization. Thank you for your continued support!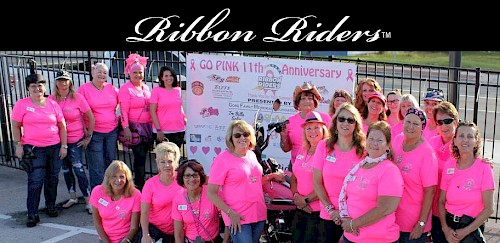 ---
Around the Cove
---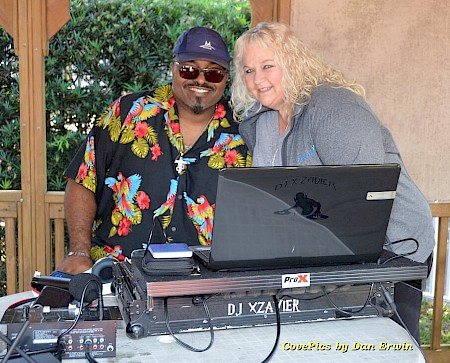 The Parrothead Light Pool Party with DJ Xavier on Saturday in the West pool was a blast.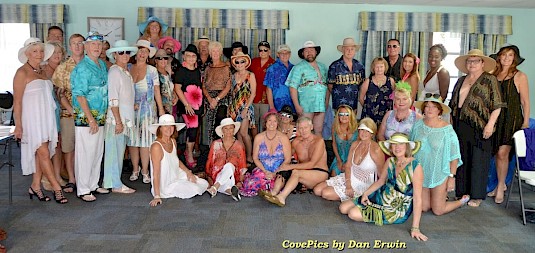 The beautiful models of the Fig Leaf pre-cruise fashion show.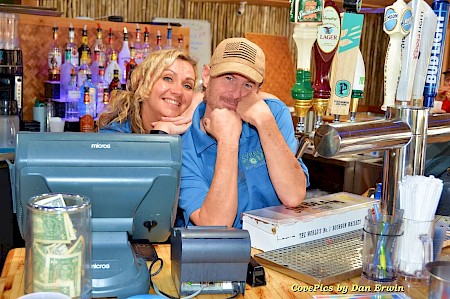 The wonderful bartenders at Cheeks during the Saturday & Sunday Pool Parties.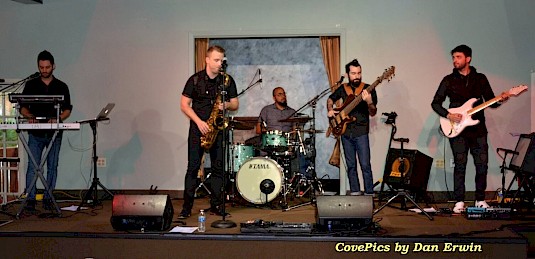 The Parrothead Lite dance with the "Sweet Talkers" at Lakeside Restaurant on Saturday night.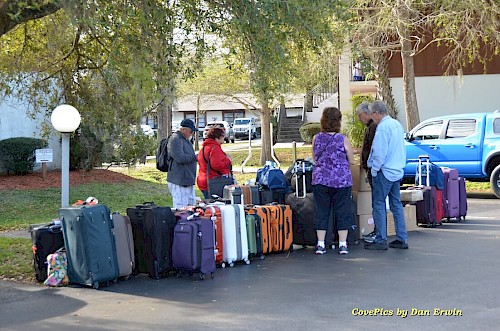 It seems like a lot of suitcases for a Nude Cruise. Just saying...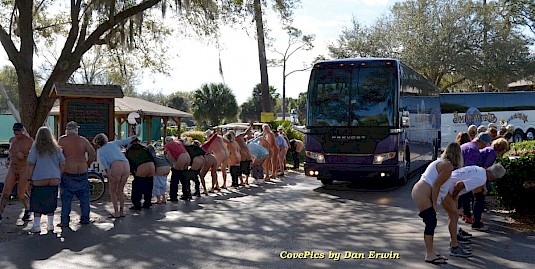 The Cove members that were left behind waved good-bye to their friends heading to the Nude Cruise.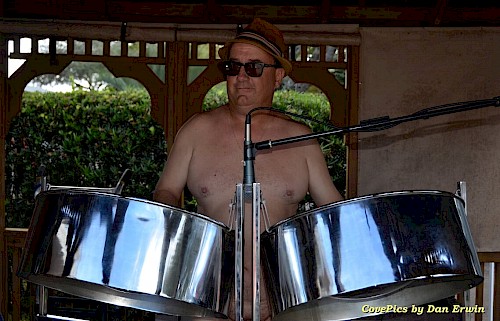 Live music poolside with Les on Sunday.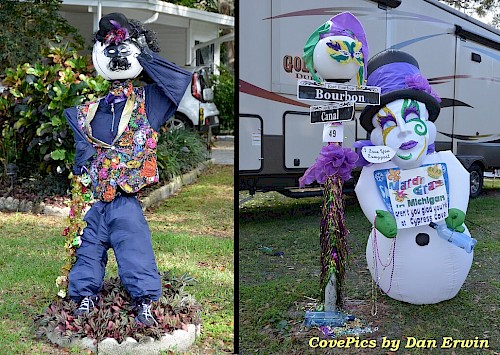 Decorating lamp posts is only one of the many Mardi Gras activities. There will be lots more Mardi Gras pictures in next week's newsletter.
---
"Ask Me About Cypress Cove!"
Do you have your "Ask Me About Cypress Cove" t-shirt yet? They're priced at just $5 each, so we're not making any money on the shirts. We just want folks to use them to tell the world about Cypress Cove. Wear it to town, to the grocery store, or just wear it while you are out and about. Purchase your new t-shirt at the main office and show your pride in Cypress Cove!
The new additions to the "Ask Me About Cypress Cove" T-shirts are available at the Cypress Cove main office and the online store. If you have already picked up your "Find Us On Social Media" T-shirt, send your photos to newsletter@cypresscoveresort.com. Get yours today for $9.95!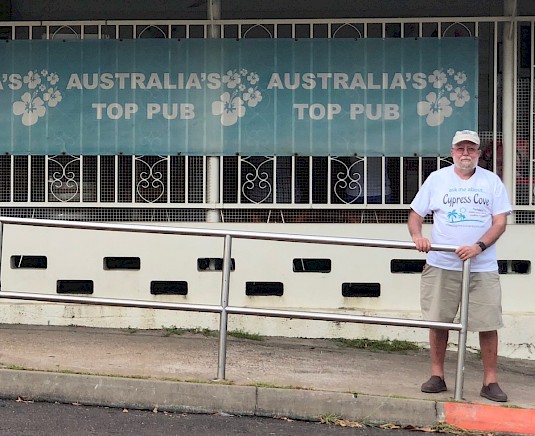 SEND US YOUR PHOTOS!!! Do you have a photo of you in the "Ask Me About Cypress Cove" T-shirt? Send it in now! You could be featured in our newsletter. 
We have added this shirt AND the "Find Us On Social Media" T-shirt to our online store. Pick one up today and show us your photos. Send them to Newsletter@CypressCoveResort.com  
Visit our online store by clicking HERE! 
Where have you worn your "Ask Me About Cypress Cove" or "Find Us on Social Media" T-shirt? Send us a photo!
"Thank you to everyone who has been doing this. It has been so much fun getting new pictures from exotic locations all over the US and the world! We have the absolute best, most loyal members we can imagine. We are truly grateful." -- Ted Hadley, Owner, Cypress Cove Nudist Resort
---
Book a Room Today!
It's never been a better time to stay at Cypress Cove! Book Online, Email Reservations, or Call Reservations toll-free at 888-683-3140.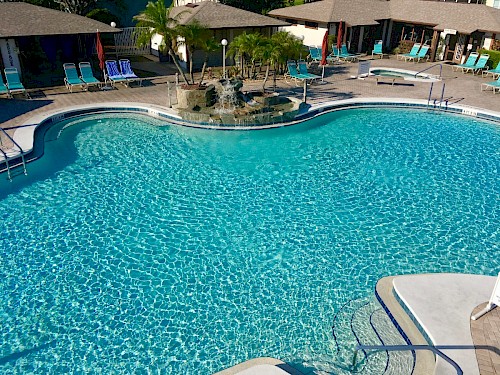 For Special Offers click HERE!
---
Every week we receive great reviews on TripAdvisor and Google; if you have visited or stayed with us, we would love to know about your experience. Click the logos below.