Laugh of the Week
---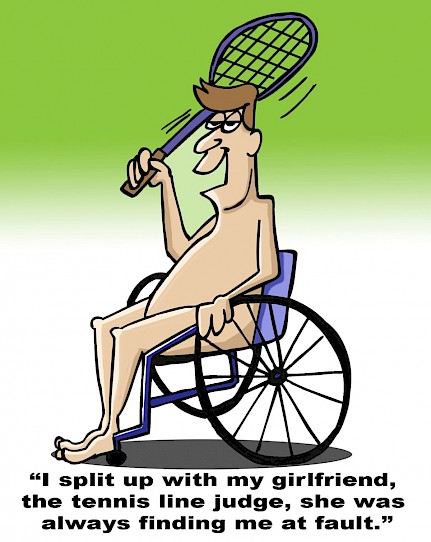 ---
Cove News  
---
Improvements at the Cove
Cypress Cove Mail Stop
The mailbox pavilion is looking vibrant these days. Check out the new bulletin boards, paint color, and foliage!!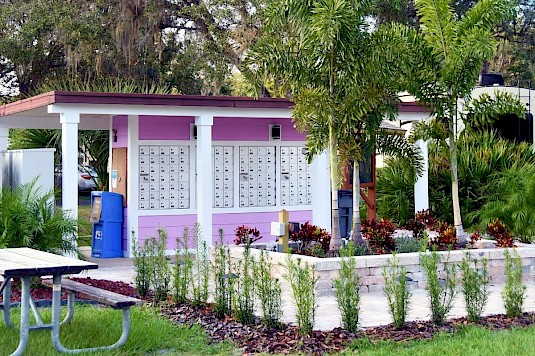 New Guardrails in the Pool Complex Alleyway
These new guardrails are protecting the new siding on the buildings. They will soon be painted the same color as their adjacent building. The best part about these new guardrails is that they are made from the recycled boards of Cypress Coves picnic tables.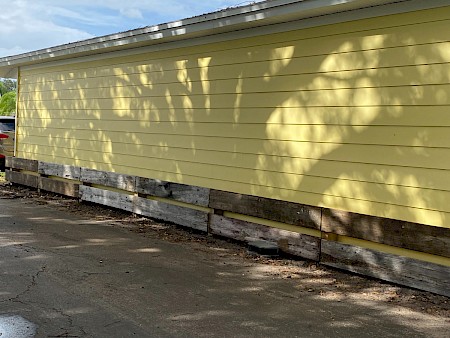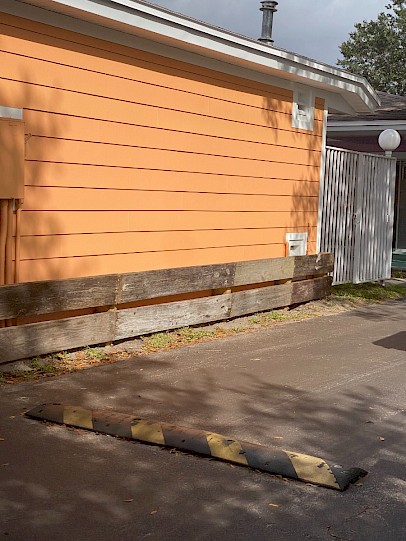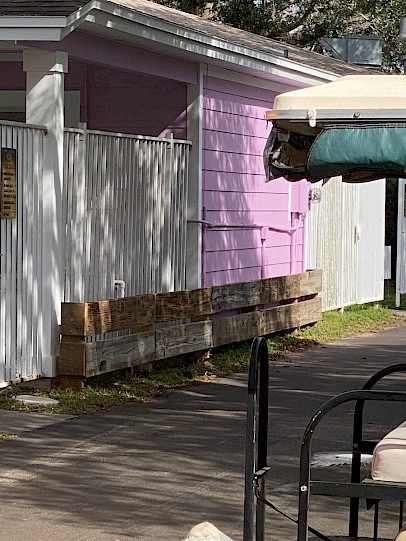 ---
Cove Book Club Reminder
Cove book club is meeting on November 11 at 3:30 pm in the Gameroom. Come and discuss this book with them!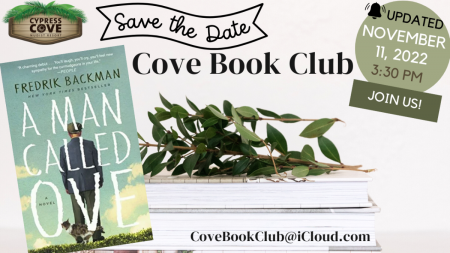 ---
Veterans Day Tribute
Saturday, November 12 we celebrate Veterans Day at Cypress Cove Nudist Resort with a tribute to veterans, their loved ones, and all friends of the Armed Services. We request the honor of your presence at 4:00 pm as we gather around the flagpole to salute our military veterans. Cypress Cove's Veterans Day presentation is a not-to-be-missed celebration of the men and women who have served America in our Armed Forces. As we enter the season of thanksgiving, let's begin by showing gratitude to our military heroes.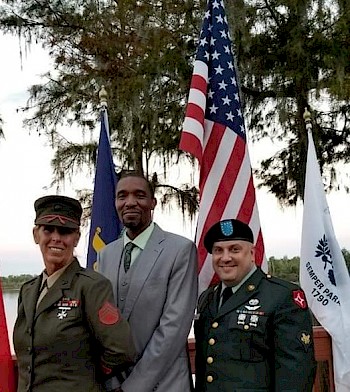 ---
Chili/Soup Cook-Off
Join the Fishing Club as they hold a chili/soup cook-off on Saturday, November 12 from Noon to 2 pm. There will be a 50-50 drawing. Samples will be sold for $1.00 each. Bowls of Chili/Soup will be sold for $5.00 each after 1 pm. Desserts will be $2.00. All votes must be cast by 1 pm and a winner will be announced at 1:30 pm.
Place: Boat ramp area
Beverages: Bring your own!
Proceeds for this cook-off go to feeding the fish of Brown Lake via the automatic fish feeder. Additional donations will be accepted on behalf of the fish. Hope to see you there!
If you would like to enter the competition there is a $10.00 entry fee. The first-place prize is $100. Contact Mike at 545 Red Fox Run or text or call 812-291-0006 to enter. You must be signed up by Friday, November 11. If you would like to donate desserts please contact Susan at 812-291-0007. Spoons, forks, tables, electricity, sample containers, bowls, and tablecloths will be provided.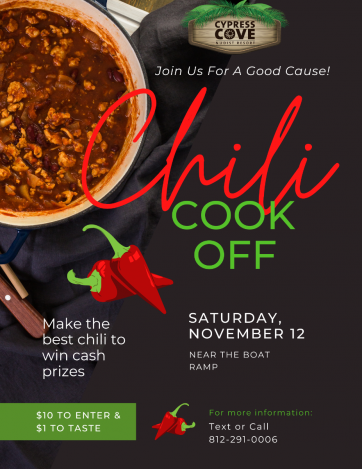 ---
Camera Club Meeting
Are you staying with us for the weekend? Join the Camera Club on Sunday, November 13 at 10 am in the Clubhouse. Everyone is welcome! There will be a model shoot directly after the meeting, so bring your camera and be ready to learn a few things. This month's lecture will be on photo composition "Winning Photography" by Dan Erwin. Want to attend on your next visit to Cypress Cove? The Camera Club meets every second Sunday of the month and visitors are welcome.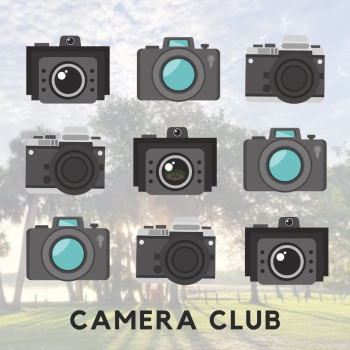 ---
10th Annual Turkey Smash Pickleball Tournament
Make plans now to be at beautiful Cypress Cove for the Tenth Annual Cypress Cove Turkey Smash Pickleball Tournament happening November 18 - 20! Playing on the six beautiful, newly-resurfaced courts, we have a full weekend of fun and competition planned, with five competition events, a giant prize raffle, and hours of pickleball fun under Florida's delightfully warm sun.
No pre-registration is required, and everyone is welcome. For the full schedule of events, click here or email info@covepickleballclub.com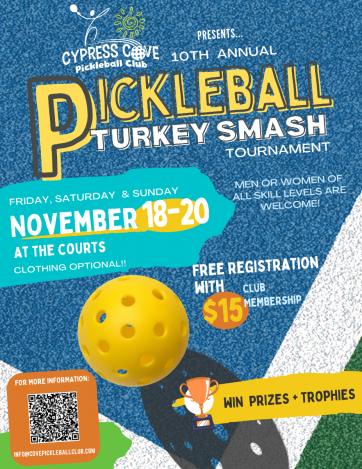 ---
Thanksgiving Meal
Cheeks will be preparing a Thanksgiving meal on, November 24. For those interested in the meal, please call Cheeks at 407-933-3529 to give them your headcount. This will not reserve your meal, but rather assist them in making sure there is enough for everyone. We will begin serving at 12 pm on a first-come, first-served basis until we run out. Let us do the cooking and cleaning! Cheeks will be closing at 6 pm on Thanksgiving Day to allow staff to be with their families. Menu & pricing coming soon! Please check back soon!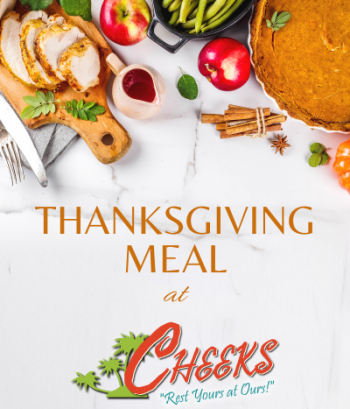 ---
6th Annual Hey Nude Volleyball & Spikeball Tournament
Nude volleyball action returns to Cypress Cove on the weekend of December 3-4, with the Hey Nude Volleyball Tournament. More information is forthcoming, but get this event on your calendar now. Whether a participant or a spectator, you're invited to join in the fun of a sport that may not have been so popular if it weren't for nudists! Watch this newsletter and our social media channels for details.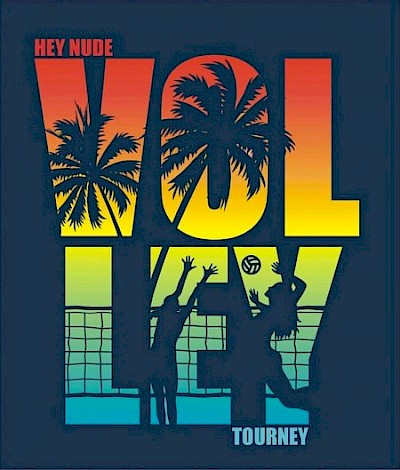 ---
News Outside the Cove
See what's making headlines in nudist news around the world. These things and more are being shared on our social media channels.
Follow us today to stay informed!






(Click one of these links to see the latest news!)
---
BMW Unleashes Its Fastest Naked Bike Yet With the M 1000 R
This one is for motorcycle enthusiasts out there. Hooray for naked bikes!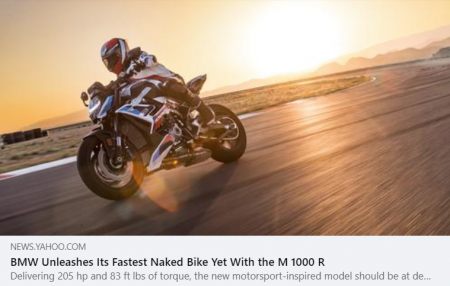 "The naked-bike category has a new and very important player in the all-new BMW M 1000 R. Eight years after the S 1000 R hit the streets with a superbike-derived chassis and engine platform, BMW Motorrad has cranked the platform up to 11 by taking its newly revised M 1000 RR superbike, stripping it and giving us the first M-badged naked bike in the company's history." Read the full story HERE.
---
At 63, Jamie Lee Curtis Poses Nude (Except For A Strategically-Placed Rock) In New Pics
Kudos, Jamie! Looking good at 63!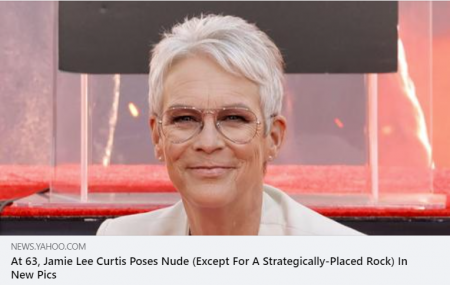 "Right before the premiere of the final movie in the Halloween series, Jamie Lee Curtis posed naked in a new photo of her hiding behind a rock. Talk about being all natural! The photo, which originally appeared in The New York Times, shows off the beautiful background that Jamie seems to almost seamlessly blend into. I'm getting total Eve in the Garden of Eden vibes. You may not know this about the Freaky Friday actress, but she's a huge fan of photography and has even dabbled in taking her own photos." Read the full story HERE.
---
Have You Seen Us Lately?
Novembers through the years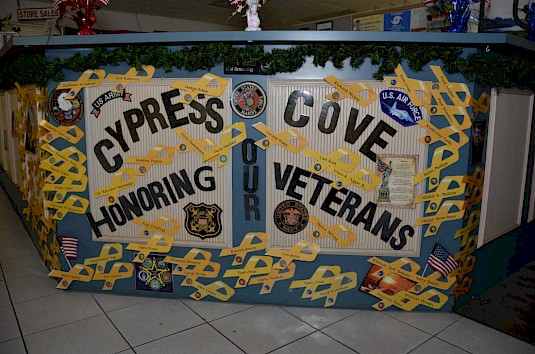 In November 2013, the Cove honored all of our veterans by displaying their names on a ribbon in the office.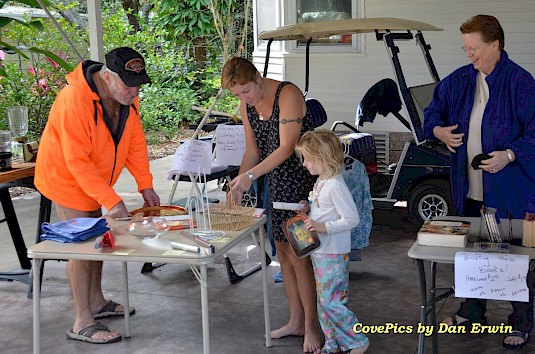 In November 2014, the fall garage sale was a great place to get some bargains.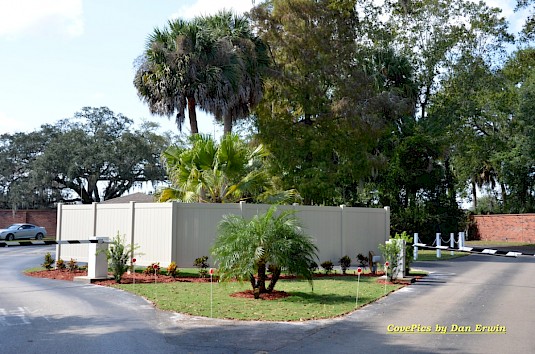 In November 2015, the upgrade of the front entrance marked the beginning of many more beautification projects.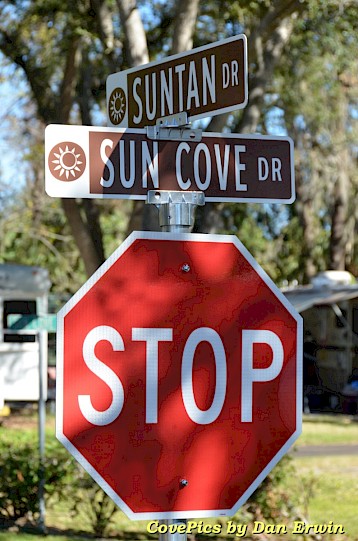 In November 2016, the new street signs looked great.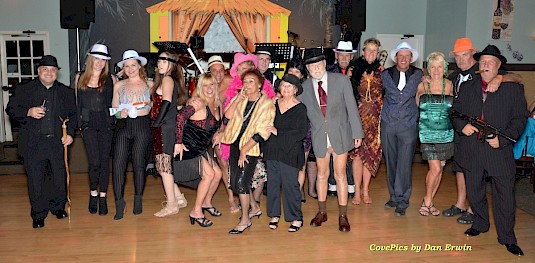 In November 2017, the roaring 20's party was the place to be.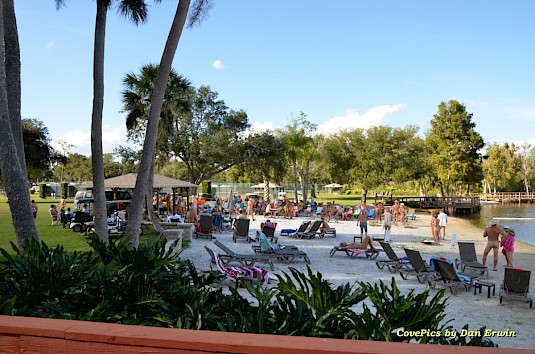 In November 2018, a beach party was a fun way to enjoy the afternoon.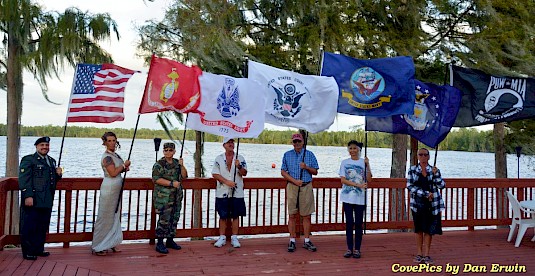 In November 2019, a display of military flags was a lovely part of our Veterans Day celebration.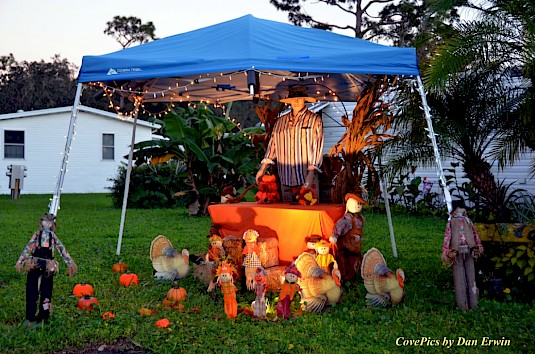 In November 2020, we decorated for Thanksgiving and celebrated with friends and family at Cypress Cove.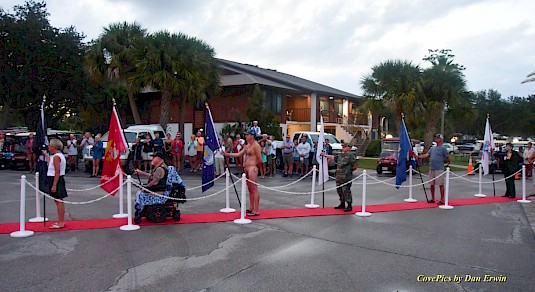 In November 2021, we honored our service men & women with a red carpet display of the colors.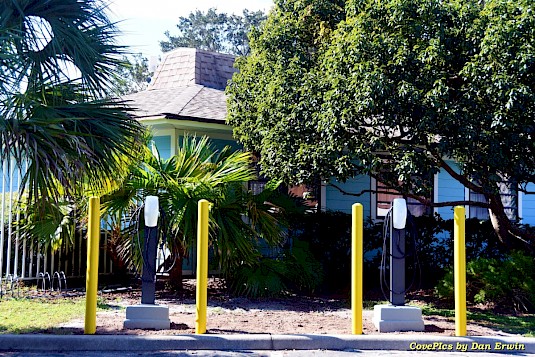 In November 2022, two new charging stations were installed for Electric Vehicles.
---
"Where Have You
Taken the Cove?"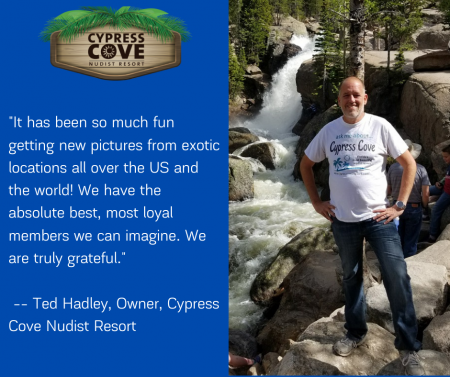 SEND US YOUR PHOTOS!!!
 We want to see where you have worn your Cypress Cove t-shirt, no matter which style it is! Wear it to town, to the grocery store, wear it while you are out and about, or at a national monument, and send us a photo! You will be featured in our newsletter or on one of our social media channels. 
Don't have a shirt yet? Purchase one at the main office or call and order one to show your pride in Cypress Cove! 
Call us at Toll-Free (888) 683-3140.

Send photos to Newsletter@CypressCoveResort.com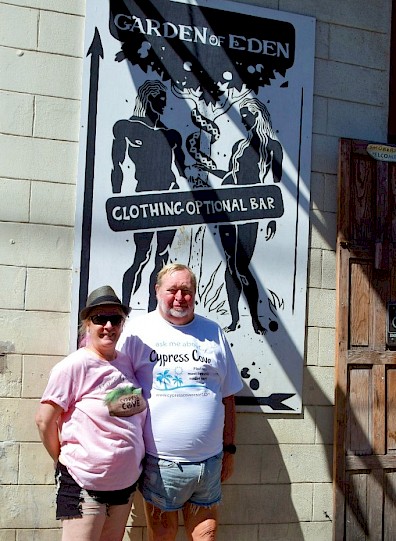 David & Adele in Key West!
Thanks for sending it in!

Where have you worn your Cypress Cove T-shirts?
Send us a photo!
---
Book a Room Today!
It's never been a better time to stay at Cypress Cove! Book Online, Email Reservations, or Call Reservations toll-free at 888-683-3140.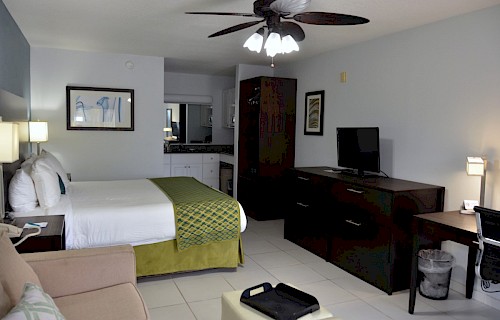 For Special Offers click HERE!
---
Every week we receive great reviews on TripAdvisor and Google; if you have visited or stayed with us, we would love to know about your experience. Click the logos below.