Laugh of the Week
---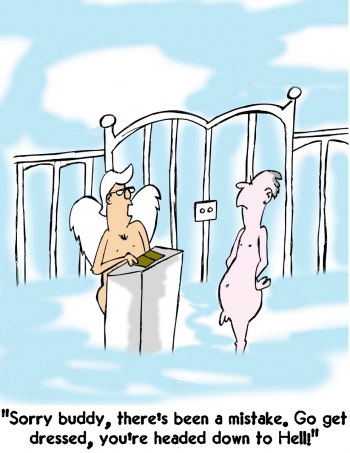 ---
Cove News  
---
MEET NATURIST FANTASY AUTHOR NICK ALIMONOS!

 
Nick Alimonos introduces a nudist worldview to modern-day lovers of fantasy. The books in the Aenya series have received critical acclaim from naturist magazines and mainstream literary publications. This Saturday, May 28, Nick will be discussing his latest release at Cypress Cove, The Feral Girl, signing copies of his works, and handing out FREE bookmarks. More information to come, but make plans to be here! You can also find out more about this author HERE.

---
Missing Man Ceremony
Join us on Saturday, May 28 at 12 Noon at the West Pool as we gather together in memory of our fallen, missing, or imprisoned military service members. Freedom has a cost. Let us never forget the sacrifices of those who have fought to gain and keep it.

---
Fig Leaf Memorial Day Fashion Show
Fig Leaf Boutique's annual Memorial Day Fashion Show has returned! Please join us Saturday, May 28 at 2 pm at the West Pool as we debut this season's most popular fashions. For those times when you absolutely must wear clothing, we have the most stylish pieces around. Come support your fellow nudist family business at this loved annual event.

---
Memorial Day Volleyball Tournament
Cypress Cove sponsors this great Co-Ed Triples Volleyball Tournament. Join us on Memorial Day Weekend. The tournament features A, AA, and AAA divisions. There is a Round Robin on Saturday and Double Elimination on Sunday. This is a fun, competitive tournament. We hope to see you there! The cost to play is $30 per person and includes your grounds fees to get onto the resort property for the entire weekend (Friday through Monday) and it also includes FREE primitive camping by the lake. Tournament shirts will be available for purchase, order details will be posted on the event page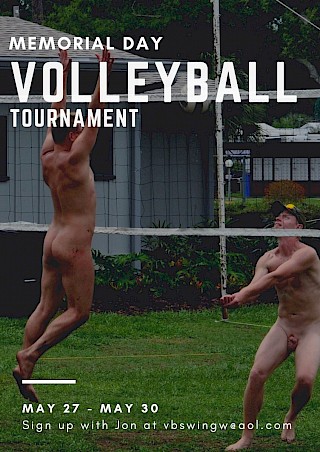 ---
New Hours at Cheeks
You will soon be able to enjoy your drinks a little longer at your favorite hangout. Beginning Friday, May 27, Cheeks hours will be as follows:
Cheeks Bar & Grill
Sun-Thur 8 am – 11 pm
Fri-Sat 8 am – 1 am
Kitchen
Sun-Thur 8 am – 9 pm
Fri-Sat 8 am – 10 pm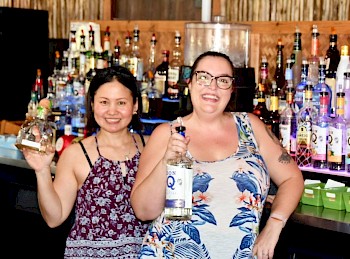 ---
Daily Entertainment at Cypress Cove  
If you stopped by the pool complex this Monday at noon, you are already in the know. Cypress Cove will now have entertainment 7 days a week! For a calendar of this month's activities, click here.
---
News Outside the Cove
See what's making headlines in nudist news around the world. These things and more are being shared on our social media channels.
Follow us today to stay informed!






(Click one of these links to see the latest news!)
---
My kids see me naked all the time. It is so much more than nudity.
"I don't want my children to see their bodies as something to hide or be ashamed of…I want my kids to learn about bodily autonomy within our home so they aren't shocked or conflicted as they grow up and experience situations outside of it." An enlightened and healthy attitude! Kudos, Rachel!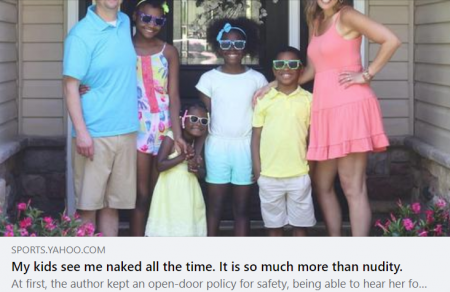 "Being naked in front of my kids started as a safety issue. At one point, we had three children under the age of 4. There was zero privacy: We never closed our doors because we had to supervise our children at all times. When we would occasionally take a quick bathroom break to shower or use the toilet, we needed to be able to hear our kids — just in case. As the years went by and our children grew older, we continued with keeping doors open. This wasn't a conscious decision. We simply didn't bother overthinking that our kids were seeing us get dressed or pee. In fact, it led to important discussions about bodies and boundaries." Read the full story HERE.
---
High cost of undergarments: Ladies go bra-less
Discovering freedom from restrictive clothing is a global issue.
"In the days of yore, no African woman steps out of her home without a complete dressing. Complete dressing didn't only mean dressing to fit but also to have all of the sensitive body parts covered. At that time, a woman revels in her ability to dress without revealing anything. Headgears, pants, and underpants were a must for a woman of pride." Read the full story HERE.
---
Have You Seen Us Lately?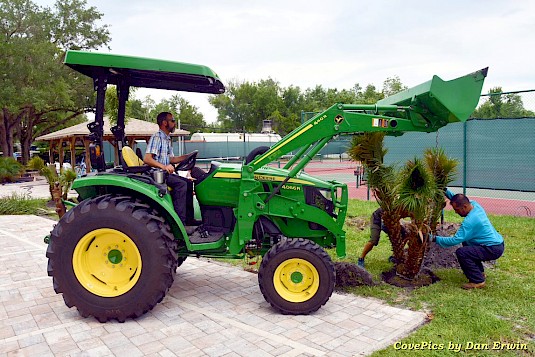 The landscaping crew was busy making Cypress Cove even more beautiful.

The landscaping is almost done at the Pickleball Courts and it is beautiful.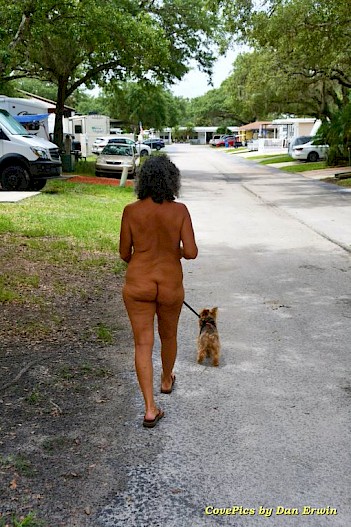 Going for a late afternoon walk is one of the most popular things to do at the Cove.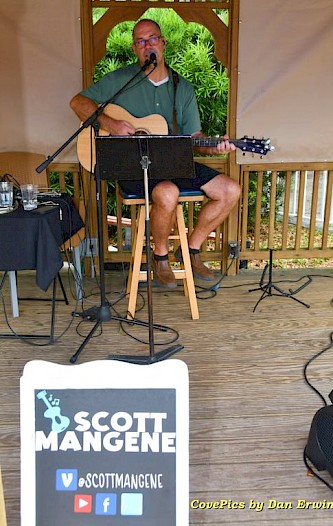 Scott got a nice new sign and always brings his great music for us to enjoy.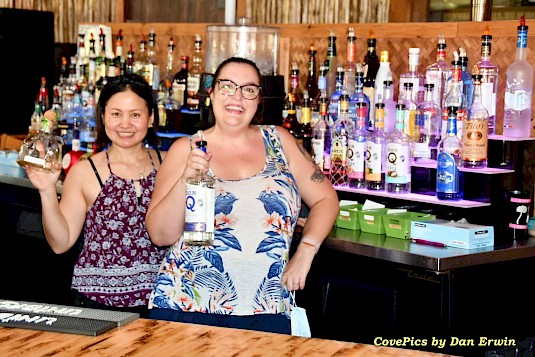 Cheeks is a great place to get a drink and a wonderful smile.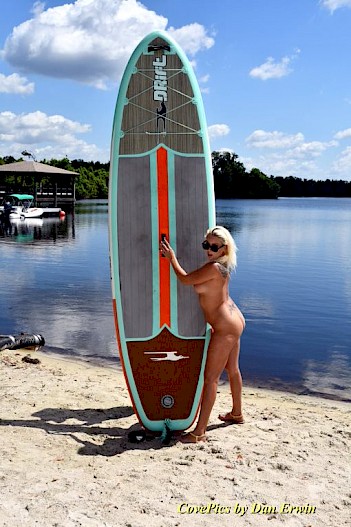 The new stand-up paddleboards are extremely popular. Lightweight but very stable in the water.
---
"Where Have You
Taken the Cove?"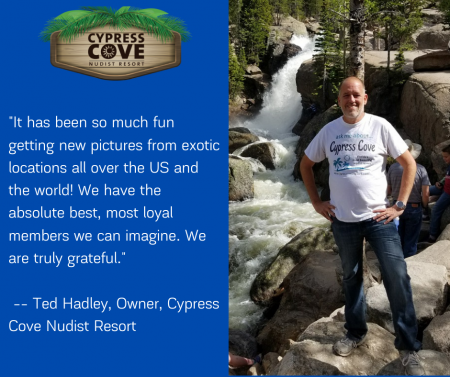 SEND US YOUR PHOTOS!!!
 We want to see where you have worn your Cypress Cove t-shirt, no matter which style it is! Wear it to town, to the grocery store, wear it while you are out and about, or at a national monument, and send us a photo! You will be featured in our newsletter or on one of our social media channels. 
Don't have a shirt yet? Purchase one at the main office or call and order one to show your pride in Cypress Cove! 
Call us at Toll-Free (888) 683-3140.

Send photos to Newsletter@CypressCoveResort.com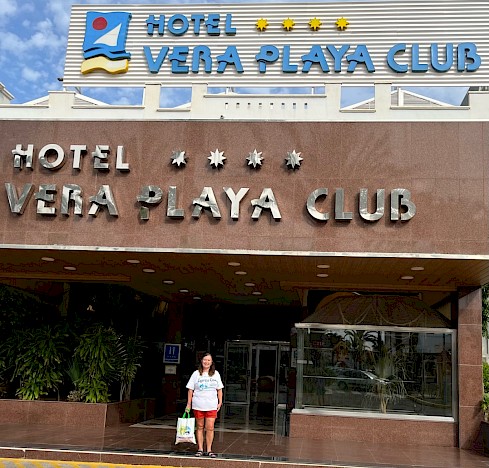 Laura from Scotland UK at Vera Playa Club in Barcelona.
Thank you for sending us the photos!!

Where have you worn your Cypress Cove T-shirts?
Send us a photo!
---
Book a Room Today!
It's never been a better time to stay at Cypress Cove! Book Online, Email Reservations, or Call Reservations toll-free at 888-683-3140.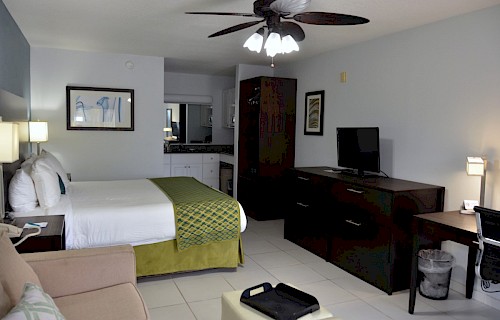 For Special Offers click HERE!
---
Every week we receive great reviews on TripAdvisor and Google; if you have visited or stayed with us, we would love to know about your experience. Click the logos below.