Laugh of the Week
---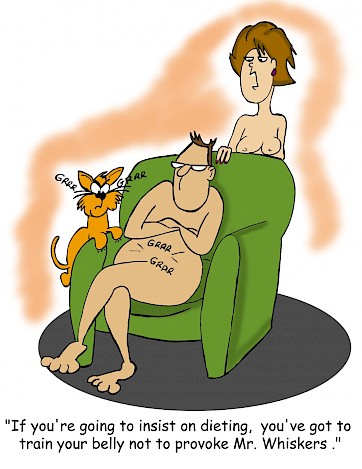 ---
Cove News  
---
Fig Leaf Memorial Day Fashion Show
Fig Leaf Boutique's annual Memorial Day Fashion Show has returned! Please join us Saturday, May 28 at 2 pm at the West Pool as we debut this season's most popular fashions. For those times when you absolutely must wear clothing, we have the most stylish pieces around. Come support your fellow nudist family business at this loved annual event.

---
Memorial Day Volleyball Tournament
Cypress Cove sponsors this great Co-Ed Triples Volleyball Tournament. Join us on Memorial Day Weekend. The tournament features A, AA, and AAA divisions. There is a Round Robin on Saturday and Double Elimination on Sunday. This is a fun, competitive tournament. We hope to see you there! The cost to play is $30 per person and includes your grounds fees to get onto the resort property for the entire weekend (Friday through Monday) and it also includes FREE primitive camping by the lake. Tournament shirts will be available for purchase, order details will be posted on the event page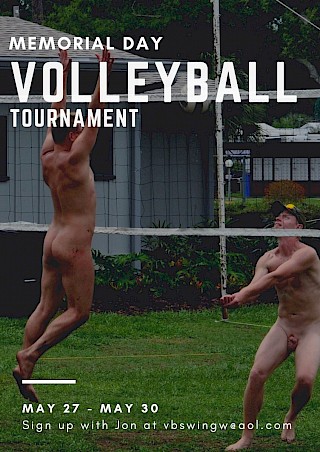 ---
Sneak Peak 
Cypress Cove is giving you a sneak peek of something BIG! Your sneak peek will Begin on Monday, May 23. If you're currently visiting Cypress Cove you might notice something a little different happening in the pool fence area. Stop by the West pool at noon on Monday for your preview.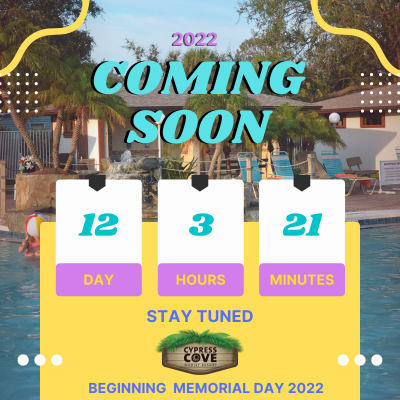 ---
MEET NATURIST FANTASY AUTHOR NICK ALIMONOS!

 
Nick Alimonos introduces a nudist worldview to modern-day lovers of fantasy. The books in the Aenya series have received critical acclaim from naturist magazines and mainstream literary publications. This Saturday, May 28, Nick will be discussing his latest release at Cypress Cove, The Feral Girl, signing copies of his works, and handing out FREE bookmarks. More information to come, but make plans to be here!

---
Flamingos Everywhere! 
It's that time of year again. The resident-run 17th annual Flamingo adoption charity event is upon us. Have you adopted your flamingo for charity yet? Now is the time. FLAMINGOS HAVE ARRIVED AND THEY NEED A HOME!  Pay the adoption processing fee and the flamingos are yours. Included are raffle tickets for our Annual Breast Cancer Fund Raiser Raffle held at the end of July. Add $20 for to-your-door delivery (free inside Cypress Cove). Or you make the donation, get all the raffle tickets and we will find a home for the flamingo. 100% of the adoption fee is donated to The American Cancer Society's Making Strides Against Breast Cancer. Donate online now HERE. For Questions or To Adopt Contact: Laurel @ 407-922-7004 or labeattey@me.com or stridewithlaurel@gmail.com.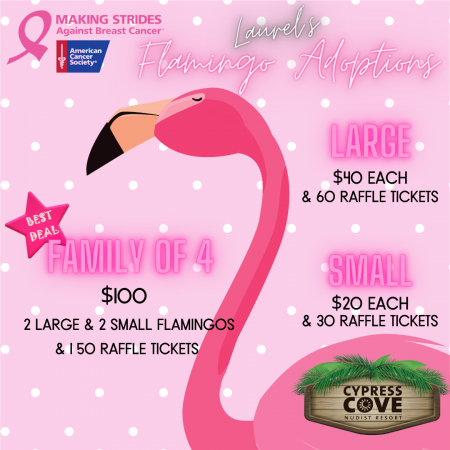 ---
New Docks are Open
The new marina, The Landing at Cypress Cove, has officially opened. We've got several boats slipped there already. Any remaining slips will be available for use by visiting guests.
Hitch up the boat and bring the family to Cypress Cove! Rent one of these slips for the day or the week making your boating experience a breeze. Doesn't a picnic on the water sound great?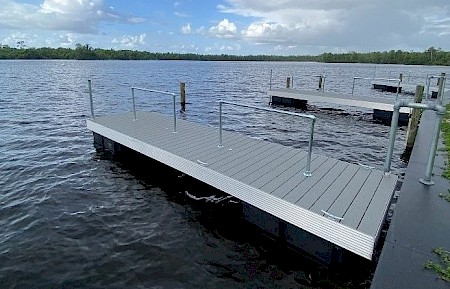 ---
News Outside the Cove
See what's making headlines in nudist news around the world. These things and more are being shared on our social media channels.
Follow us today to stay informed!






(Click one of these links to see the latest news!)
---
How to Prevent Chafing While Hiking
Planning a nude hiking adventure this year? Here are some good tips…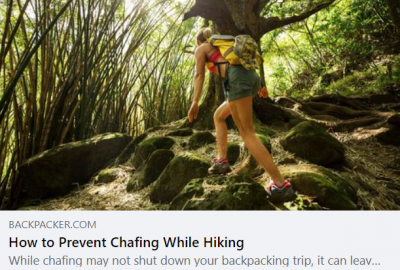 "Take clothing with seams, add body parts, a shoulder harness, and hip-belt attached to a heavy pack, heat, humidity, and what do you have? The ideal recipe for chafing. This irritating red rash caused from rubbing can turn a pleasant hike into a miserable one. Chafing is simply damage to the skin caused by excessive friction between skin and clothing, or skin and skin. Humidity, moisture, and pressure can all worsen chafing. The most common sites for chafing are around the armpits, under backpack and bra straps, the feet, nipples, and most common of all, the inner thighs. Here's how to prevent friction" Read the full story HERE.
---
How To Behave At A Nudist Camp, With Euphoria's Barbie Ferreira
Discovering body acceptance through nudism. Way to go, Barbie!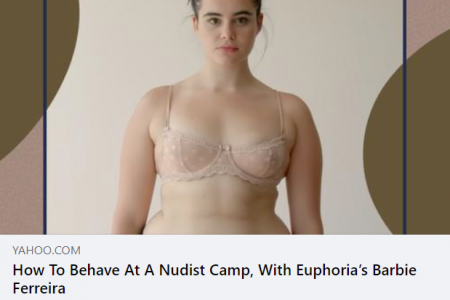 "It's not every day that you take Internet star and actress Barbie Ferreira to a nudist camp, but that's exactly what Refinery29 did. As part of the ongoing series How To Behave, Euphoria star Ferreira sought to interrogate public opinions on body image, body hair, and nudity. The 25-year-old hasn't been immune to public scrutiny about her weight. As someone who lives outside of the sample size, she has spoken out about the "backhanded compliments" she's received. "It's not radical for me to be wearing a crop top," she told Who What Wear, adding that people project confidence onto her simply because of her weight." Read the full story HERE.
---
Have You Seen Us Lately?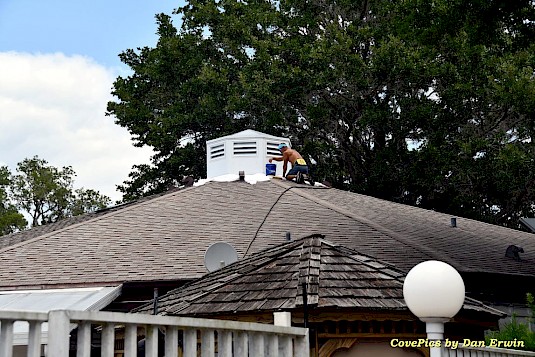 There are updates and improvements happening everywhere you look at Cypress Cove.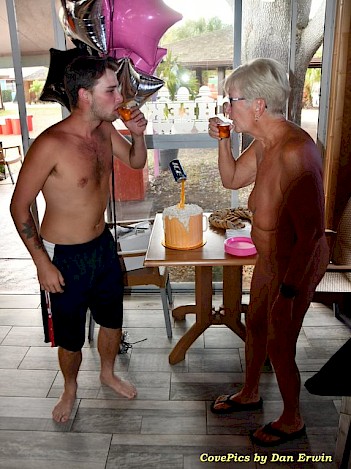 Cameron Hadley celebrates his 21st birthday.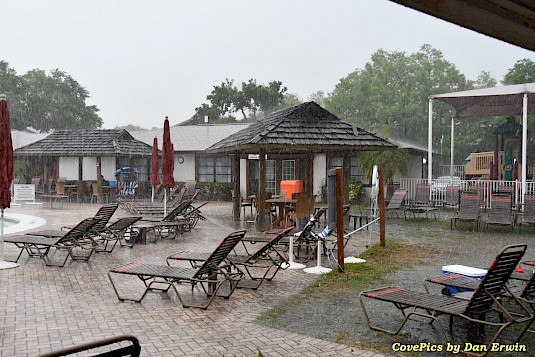 The rain didn't bother us, we just kept the birthday party going inside Cheeks.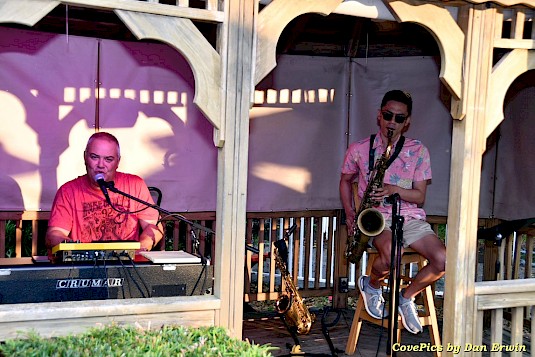 The Uptown Funk Band is a must-hear!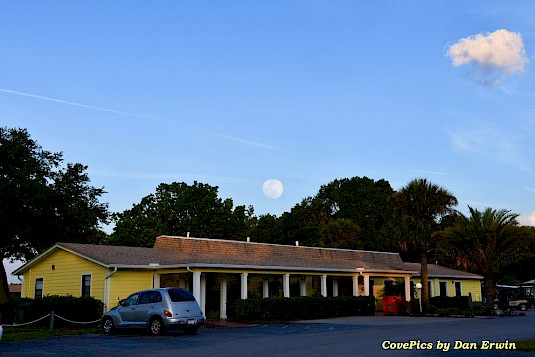 A full moon rising over the office was the end of a fun weekend at Cypress Cove.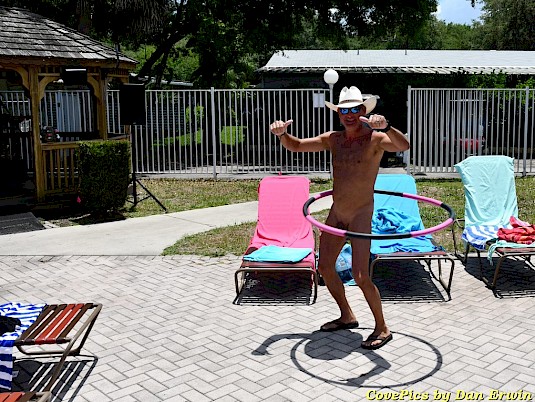 Nobody has more fun than Cypress Cove members.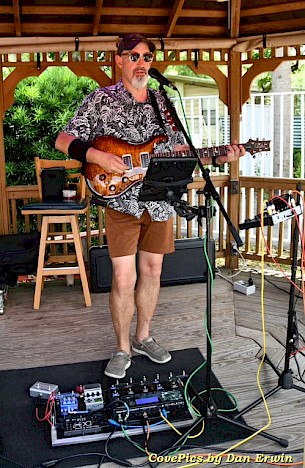 If you like guitar music, Tim is one of the best! A good singer too.
---
"Where Have You
Taken the Cove?"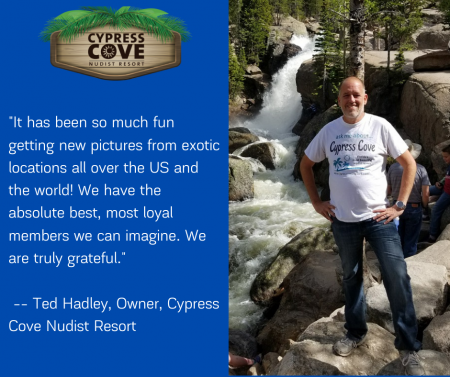 SEND US YOUR PHOTOS!!!
 We want to see where you have worn your Cypress Cove t-shirt, no matter which style it is! Wear it to town, to the grocery store, wear it while you are out and about, or at a national monument, and send us a photo! You will be featured in our newsletter or on one of our social media channels. 
Don't have a shirt yet? Purchase one at the main office or call and order one to show your pride in Cypress Cove! 
Call us at Toll-Free (888) 683-3140.

Send photos to Newsletter@CypressCoveResort.com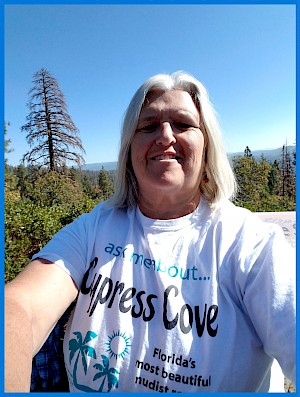 One of our awesome members in Big Tree State Park at Yosemite.

Where have you worn your Cypress Cove T-shirts?
Send us a photo!
---
Book a Room Today!
It's never been a better time to stay at Cypress Cove! Book Online, Email Reservations, or Call Reservations toll-free at 888-683-3140.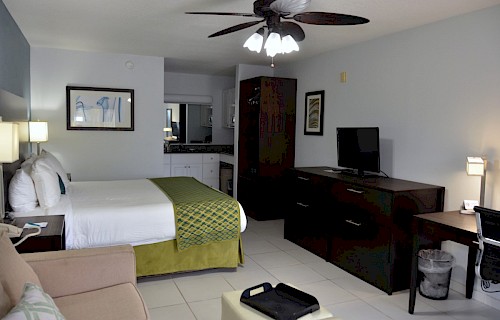 For Special Offers click HERE!
---
Every week we receive great reviews on TripAdvisor and Google; if you have visited or stayed with us, we would love to know about your experience. Click the logos below.