Laugh of the Week
---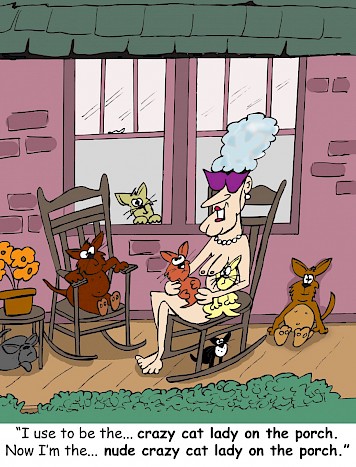 ---
Cove News  
---
Fig Leaf Memorial Day Fashion Show
Fig Leaf Boutique's annual Memorial Day Fashion Show has returned! Please join us Saturday, May 28 at 2 pm at the West Pool as we debut this season's most popular fashions. For those times when you absolutely must wear clothing, we have the most stylish pieces around. Come support your fellow nudist family business at this loved annual event.

---
Memorial Day Volleyball Tournament
Cypress Cove sponsors this great Co-Ed Triples Volleyball Tournament. Join us on Memorial Day Weekend. The tournament features A, AA, and AAA divisions. There is a Round Robin on Saturday and Double Elimination on Sunday. This is a fun, competitive tournament. We hope to see you there! The cost to play is $30 per person, which covers you through Memorial Day, and optional tent camping on the lakefront. Children are free.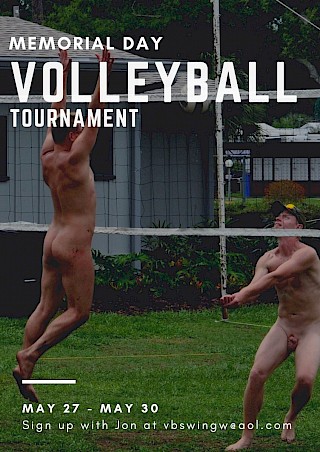 ---
Flamingos Everywhere! 
It's that time of year again. The 17th annual Flamingo adoption charity event is upon us. Have you adopted your flamingo for charity yet? Now is the time. FLAMINGOS HAVE ARRIVED AND THEY NEED A HOME!  Pay the adoption processing fee and the flamingos are yours. Included are raffle tickets for our Annual Breast Cancer Fund Raiser Raffle held at the end of July. Add $20 for to-your-door delivery (free inside Cypress Cove). Or you make the donation, get all the raffle tickets and we will find a home for the flamingo. 100% of the adoption fee is donated to The American Cancer Society's Making Strides Against Breast Cancer. Donate online now HERE. For Questions or To Adopt Contact: Laurel @ 407-922-7004 or labeattey@me.com or stridewithlaurel@gmail.com.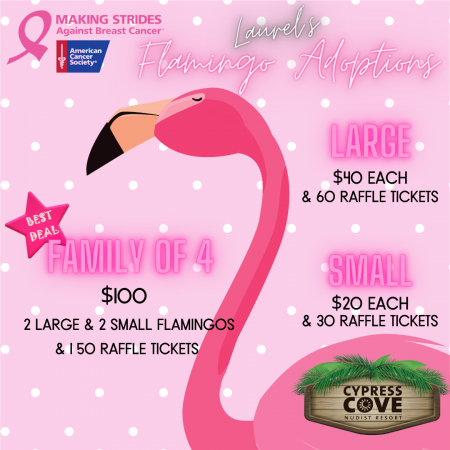 ---
Landscaping 
We've carved out a dedicated landscaping team to carry on the work from the Garden Club and other volunteers who were working hard to keep our beds looking nice. Thank you so much for all of your hard work. It means the world to have such a generous, caring community. Cowboy John is now leading the landscaping team. They are working really hard. They've already refreshed most of the beds from the gate entrance down the main road. They still have a bit to go, but you can see how nice everything is looking.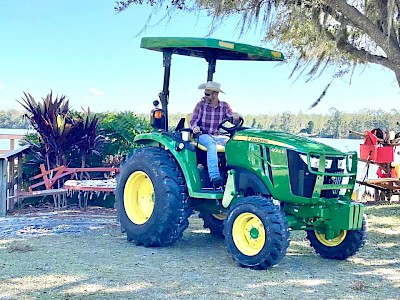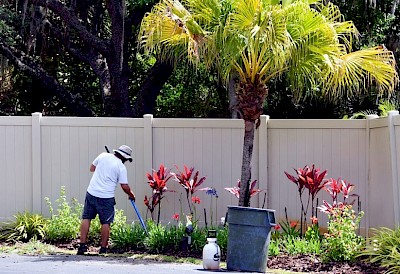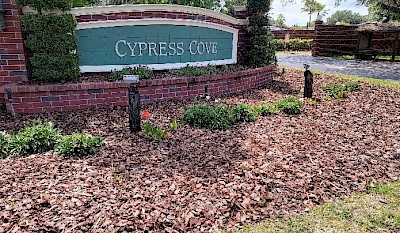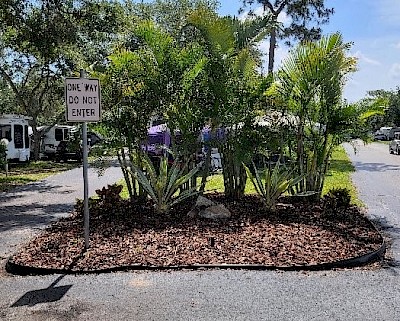 ---
Pickleball Improvements
If you've visited us recently, You've surely seen the major Pickleball area upgrade that is currently in the works. They are installing pavers, dedicated golf cart parking, and new landscaping. The courts themselves, both Pickleball and Tennis, are scheduled to be repaired and resurfaced in a few weeks. We're going with the more modern look of a green field with blue courts. It should look really nice when it's all done.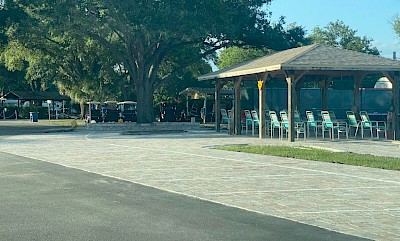 ---
New Paddle Boards!
Have you been out to Lake Brown and seen our new paddleboards? it's time to jump on one of these amazing boards and hit the water. We have even seen nude paddleboard yoga on our lake! What an exciting adventure in the middle of the lake.
The inflatables are lighter, a little easier to manage, and rated for up to 250 lbs. The wood ones are a little heavier and rated for up to 350 lbs. It's time to try something new. Book your next stay with us and head out to Lake Brown for some adventure. 

---
New Docks are Open
The new marina, The Landing at Cypress Cove, has officially opened. We've got several boats slipped there already. I believe 8 have been spoken for so far. Any remaining slips will be available for use by visiting guests.
The landing will serve as yet another amenity for the enjoyment of our naturist community. It will encourage regular use of Brown Lake, keeping it aerated, alive, and thriving for future generations to come. It will continue to solidify Cypress Cove's place amongst the top destination resorts for naturists worldwide. Bring the boat and have a family picnic on the water.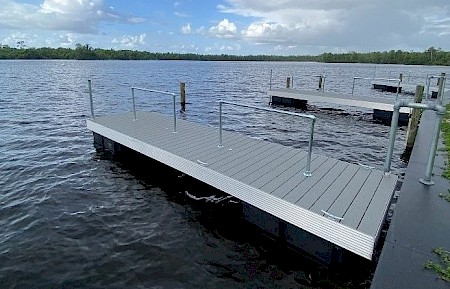 ---
The Residential Spring Contest Winners
If you're visiting us from afar, please take a moment to stroll the streets and see the beautiful landscapes that our residents have worked so hard to beautify. We are pleased to announce the much-anticipated winners for the month of April. The winners are (drum roll)…
The Most Beautiful Lot of the Month:
John and Amy – Lot 373 Cypress Mill Rd.
The Most Improved Lot of the Month:
Mark and Vivian - Lot 319 Happy Place.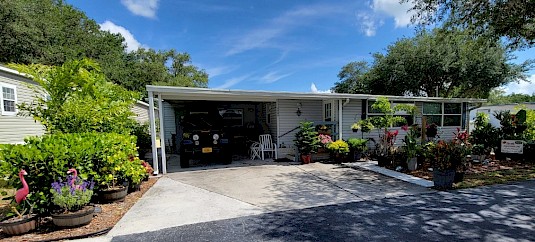 Please do not enter these lots but feel free to pass by and admire from afar, the great work that these residents have done!
---
News Outside the Cove
See what's making headlines in nudist news around the world. These things and more are being shared on our social media channels.
Follow us today to stay informed!






(Click one of these links to see the latest news!)
---
THE NAKED TRUTH I'm a naked yoga teacher – I feel so free doing it and being nude is great for avoiding tan lines too
"It was a breath of fresh air to see people of all different shapes, sizes, and ages looking so comfortable in their skin." Way to go, Jessa!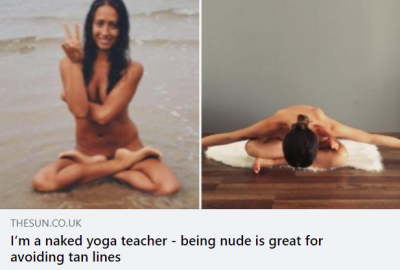 "A NUDIST who has been teaching naked yoga lessons online during lockdown wants to break the stigma surrounding social nudity – and insists it's not just for old men. Jessa O'Brien, who is 32, from Queensland in Australia, started sunbathing topless on the beach when she was 18-years-old to avoid tan lines. However, she was put off by the unwanted attention this garnered from strangers.'I quickly realized that doing so at textile beaches (normal beaches) drew unwanted attention,' Jessa explained. 'So, I started going to the more isolated parts of the beach.'" Read the full story HERE.
---
Scientists Want To Send Nude Pictures Of Humans To Space To Attract Aliens
Point to ponder: We show our true selves to aliens…why not to each other?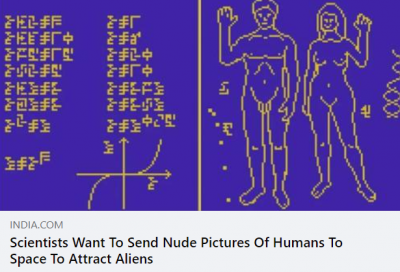 "New Delhi: Humans have been attempting to connect with alien life for over 150 years, albeit unsuccessfully—or at least none that the public knows of. Now, in a new bid to contact the ulterior life forms, scientists are reportedly looking to thirst trap aliens by firing a snap of two nude people into deep space. A group of scientists at NASA has developed a new message that could be beamed to intelligent aliens who might exist in the Milky Way, according to a report by Scientific American. Also, Read - NASA Likely to Launch Artemis 1 Moon Rocket in August" Read the full story HERE.
---
Have You Seen Us Lately?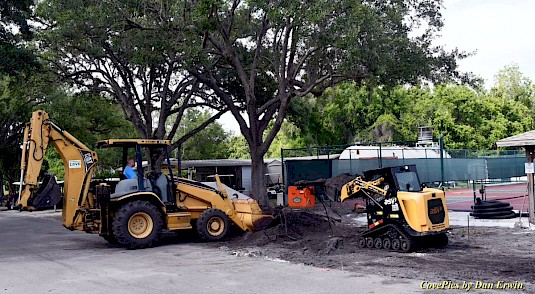 A major upgrade to the Pickleball area. They are installing pavers, dedicated golf cart parking, and new landscaping.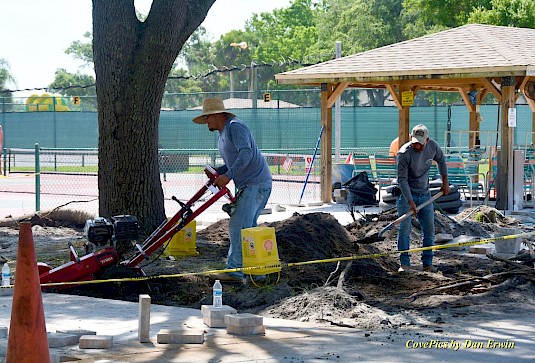 A lot of prep work had to take place before the pavers could be put down.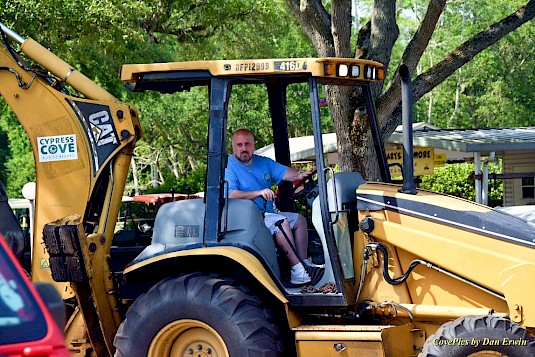 When you are the GM at Cypress Cove, it is not just another desk job.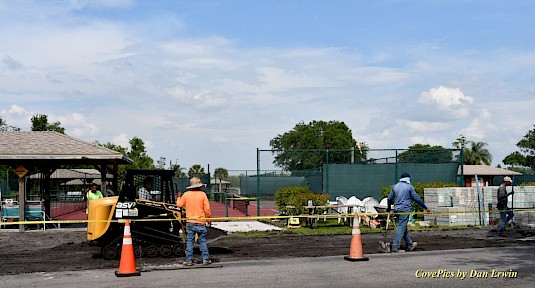 Heavy work for a very hot Florida day.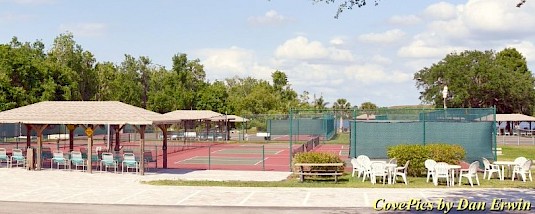 The results are beautiful and will keep the courts cleaner and provide needed golf cart parking.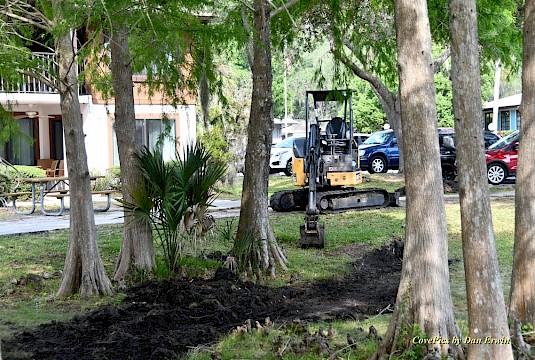 The ditches and storm drains are being prepared for the summer rains.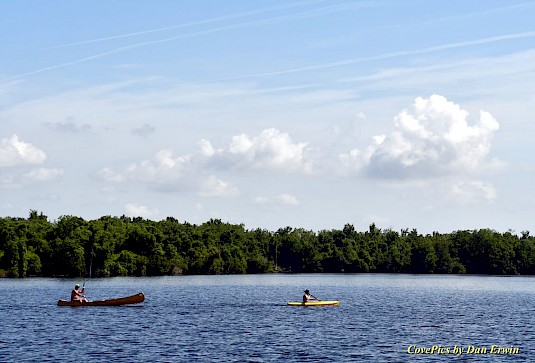 There are so many great ways to enjoy our beautiful Brown Lake.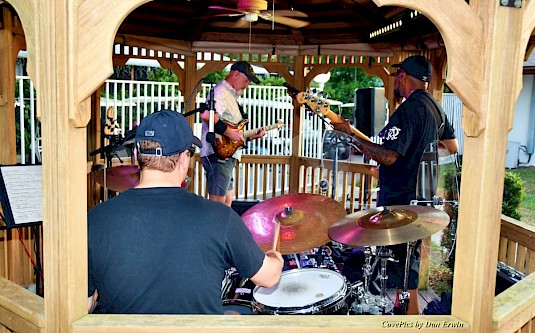 A drummer's view of the Hacksaw Hamlin Band at the West Pool on Friday night.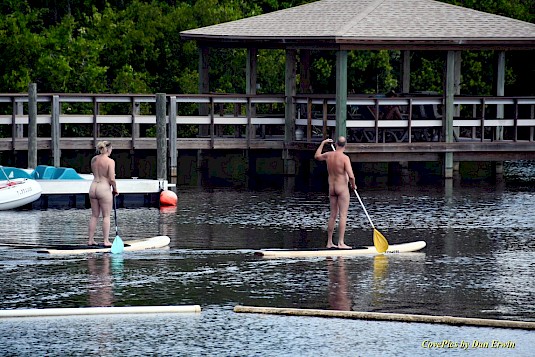 The new much lighter Standup Paddle Boards are very popular.
---
"Where Have You
Taken the Cove?"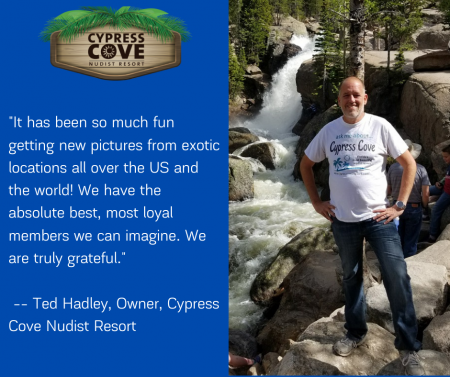 SEND US YOUR PHOTOS!!!
 We want to see where you have worn your Cypress Cove t-shirt, no matter which style it is! Wear it to town, to the grocery store, wear it while you are out and about, or at a national monument, and send us a photo! You will be featured in our newsletter or on one of our social media channels. 
Don't have a shirt yet? Purchase one at the main office or call and order one to show your pride in Cypress Cove! 
Call us at Toll-Free (888) 683-3140.

Send photos to Newsletter@CypressCoveResort.com   

One of our residents in the North Cascades National Park in northern Washington almost to Canada.
Where have you worn your Cypress Cove T-shirts?
Send us a photo!
---
Book a Room Today!
It's never been a better time to stay at Cypress Cove! Book Online, Email Reservations, or Call Reservations toll-free at 888-683-3140.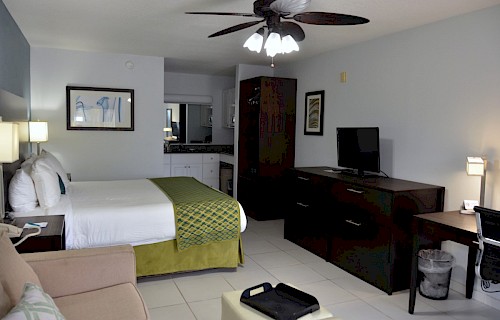 For Special Offers click HERE!
---
Every week we receive great reviews on TripAdvisor and Google; if you have visited or stayed with us, we would love to know about your experience. Click the logos below.