Laugh of the Week
---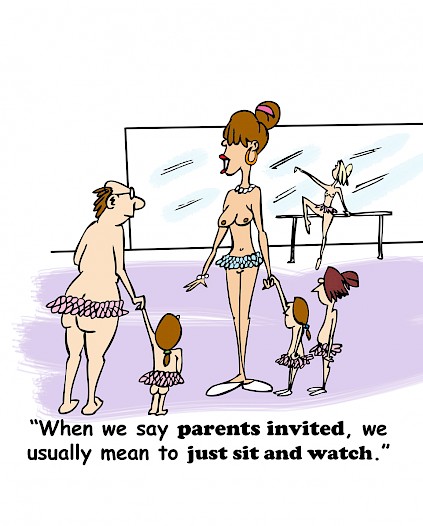 ---
Cove News  
---
Winners of the Spring Cleaning Contest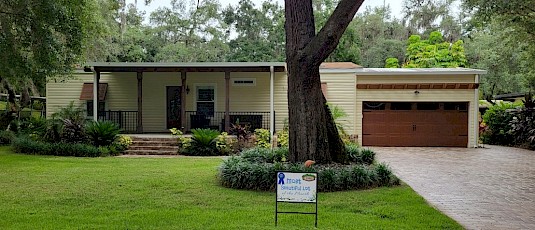 Most Beautiful Lot of the Month!
Robert & Sherri Halgas - Lot 517, Cypress Mill Rd.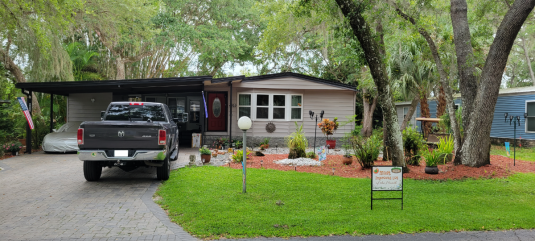 Most Improved Lot of the Month!
Don & Robin Helms - Lot 624, Cypress Mill Rd.
Please do not enter these lots, but feel free to pass by and admire the great work that these residents have done! Residents may continue submitting entries via email at armando@cypresscoveresort.com or in person at the main office. There is a designated box with entry forms, located near the front desk. Remember, if your entry did not win this month, your entry will remain active for the duration of the contest and you still have a chance to win. We really appreciate everyone's efforts in keeping their lots, homes and Cypress Cove beautiful!
---
Updates Ahead!
We are moving right along with our plans to update our buildings. The demo work for the West pool buildings, including Cheeks, will begin this Thursday. The demo should only take a few days. Thereafter they will be resided and then painted to match the colorful palate begun near the East Pool. During that time, Silver Lining Massage will temporarily relocate to Scuttlebutts. Thanks for you patience during these great property improvements!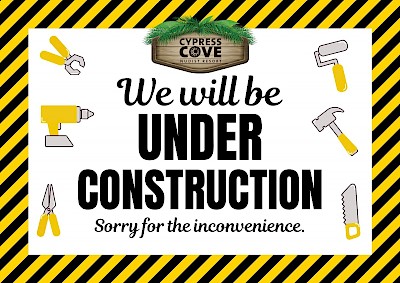 ---
Blood Drive 
Join us as we welcome OneBlood to collect blood donations. With your donation, you can receive a $20 eGift Card, a OneBlood T-shirt, and a wellness checkup including blood pressure, pulse, temperature, iron count, and cholesterol screening. Appointments are encouraged, please visit HERE and use Sponsor Code 9374. For more information please visit here.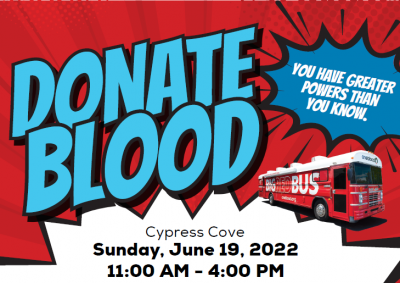 ---
PARROTHEAD WEEKEND
Ahhhhh, Parrothead Weekend ... THE PARTY event of the year at Cypress Cove Nudist Resort! So much fun that we had to extend the weekend to begin on Thursday in order to fit it all in! What's a Parrothead? Parrotheads love Jimmy Buffett music. Parrotheads love that laid-back island culture... and Parrotheads love to PARTY! Are you READY? This event sells VERY quickly, so make plans to attend now!

---
Labor Day 5K
Registration is already open for Cypress Cove's Labor Day 5K! Come out and streak with us at the 9th annual clothing-optional run at Cypress Cove Nudist Resort on Saturday, September 3, 2022. Wear as little (or as much) as you like as you run/ walk around the beautiful 300-acre property. Day fees are included with your race registration and all preregistered runners are guaranteed commemorative race swag with their race packet so sign up early to be guaranteed one. The race starts at 8:30 am with check-in/ late registration from 7:15-8:15 am. Join us for the race after-party around the pool for music, awards, great food, and drink specials. To register for this year's race visit here. Prices increase after July 1, 2022.

---
Keeping your Drink Cooler, Longer
Pick up one of these official, made-in-the-USA, Koozie brand can/bottle coolers for your cold beverage today! Find it in the main office for $3.95. 

---
Daily Entertainment at Cypress Cove  
Cypress Cove will now have entertainment 7 days a week! For a calendar of this month's activities, click here.
---
News Outside the Cove
See what's making headlines in nudist news around the world. These things and more are being shared on our social media channels.
Follow us today to stay informed!






(Click one of these links to see the latest news!)
---
Inside first naturist hotel in Spain where you can't wear trunks at naked bar
Planning a trip to Spain? You might want to consider this nudist hotel.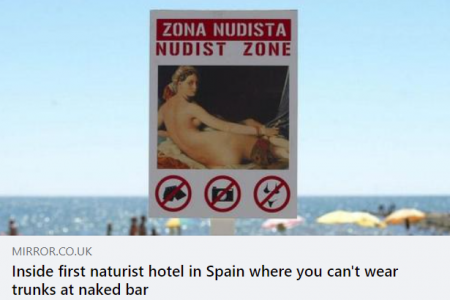 "With summer just around the corner, many of us will get getting our swim trunks and costumes out in preparation. Those heading to Spain for a break might want to reconsider their swimsuit options though, especially if heading to the Almeria coast, where you'll find one of the largest nudist beaches in the world. Vera, on the Almeria coast, is one of the few places in the world where you can sunbathe, swim, and surf completely naked." Read the full story HERE.
---
German City to Let Women Swimmers Go Topless in Public Pools After Gender Identity Row
An interesting development in the home of free body culture.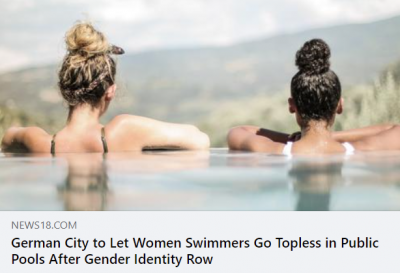 "Soon, not only men but women too will be allowed to swim topless in public pools in the German city of Goettingen. This will make it the first place in Germany to enable female swimmers to not cover their upper body, according to Daily Mail. The move came after a gender identity dispute in one of the swimming pools in the city. A swimmer at a local pool was asked to cover up. The swimmer protested saying that they identified as male. However, the individual was expelled and was later even banned from the pool." Read the full story HERE.
---
Have You Seen Us Lately?
June Through the Years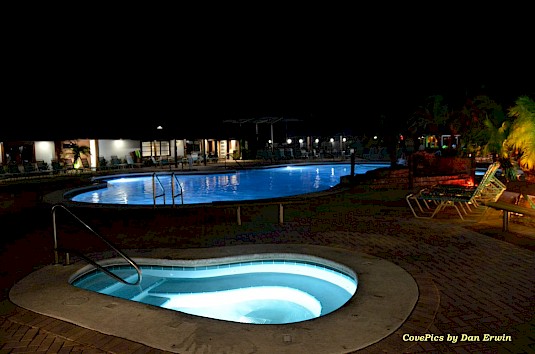 In 2014, the new pool lighting system made the pool area almost magical every night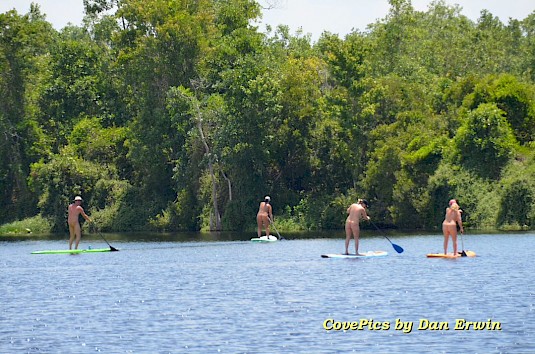 In 2015, standup paddle boards were introduced to Brown Lake with a day of racing.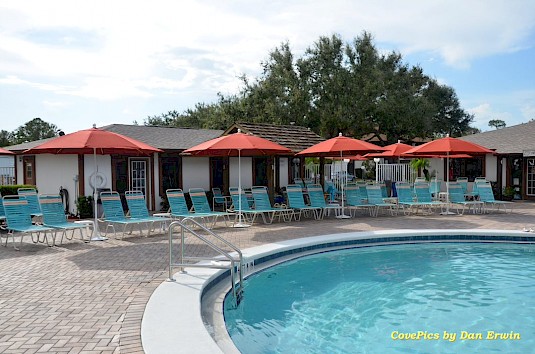 In 2016, the pool umbrellas were put around the pool and have been providing much-needed shade for us ever since.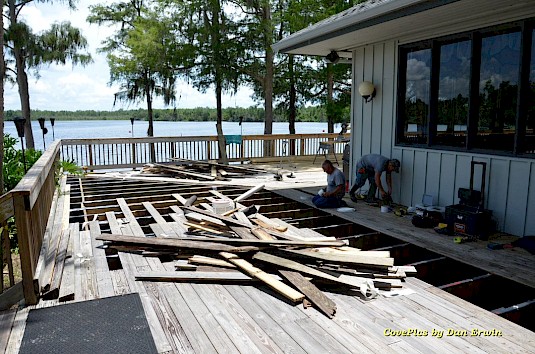 In 2017, the lakeside deck was completely rebuilt.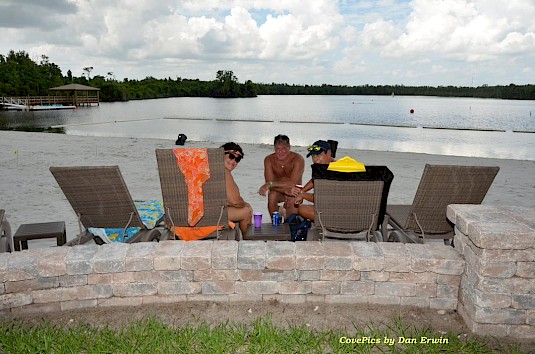 In 2018, Cove friends were enjoying the newly renovated beachfront.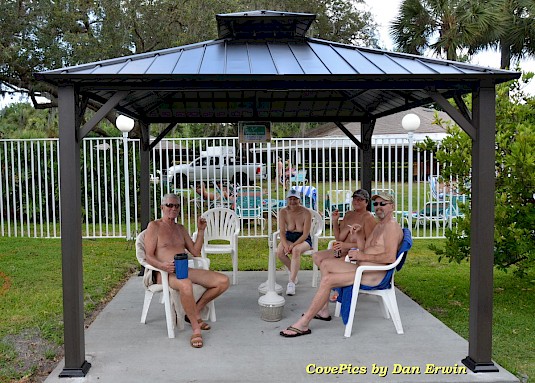 In 2019, the smoking area was set up outside of the pool complex. No smoking in the pool areas.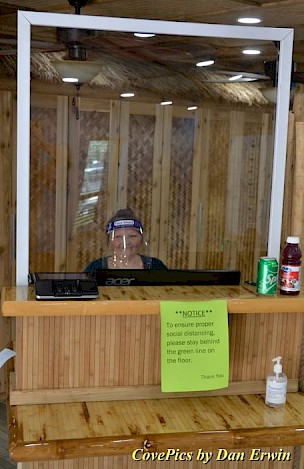 In 2020, Covid-19 restrictions were fully in effect and helped to keep Cypress Cove members safe.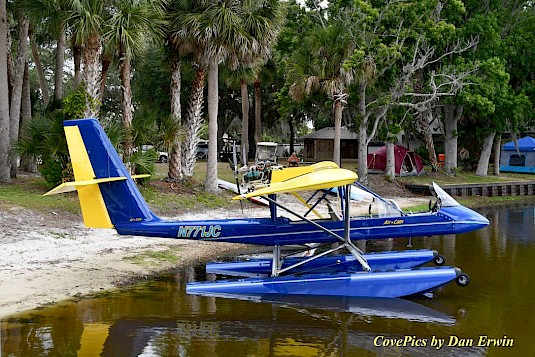 In 2021, a summer storm caused a seaplane to have to land on Brown Lake. The pilot did not know it was a nudist resort, but she was treated so well that she stayed overnight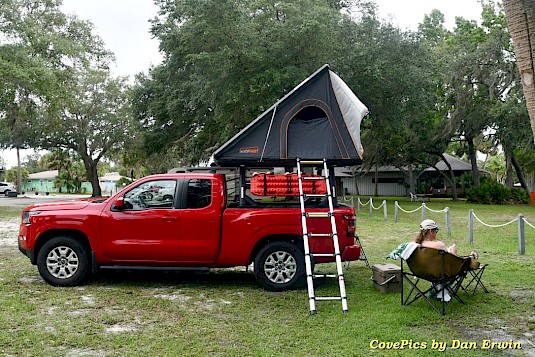 In 2022, tent camping has changed a lot over the years.
---
"Where Have You
Taken the Cove?"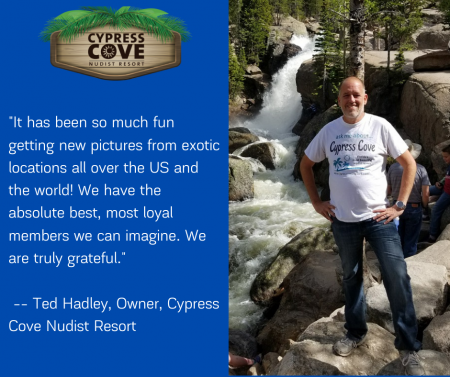 SEND US YOUR PHOTOS!!!
 We want to see where you have worn your Cypress Cove t-shirt, no matter which style it is! Wear it to town, to the grocery store, wear it while you are out and about, or at a national monument, and send us a photo! You will be featured in our newsletter or on one of our social media channels. 
Don't have a shirt yet? Purchase one at the main office or call and order one to show your pride in Cypress Cove! 
Call us at Toll-Free (888) 683-3140.

Send photos to Newsletter@CypressCoveResort.com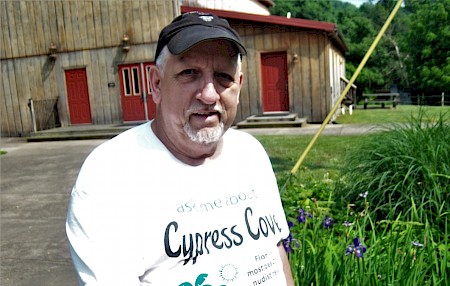 One of our awesome members in Prickett's Fort State Park in Fairmont West Virginia. 

Where have you worn your Cypress Cove T-shirts?
Send us a photo!
---
Book a Room Today!
It's never been a better time to stay at Cypress Cove! Book Online, Email Reservations, or Call Reservations toll-free at 888-683-3140.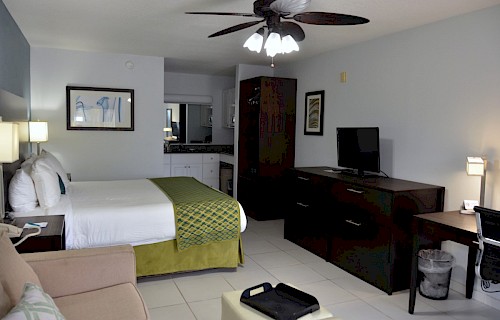 For Special Offers click HERE!
---
Every week we receive great reviews on TripAdvisor and Google; if you have visited or stayed with us, we would love to know about your experience. Click the logos below.