Laugh of the Week
---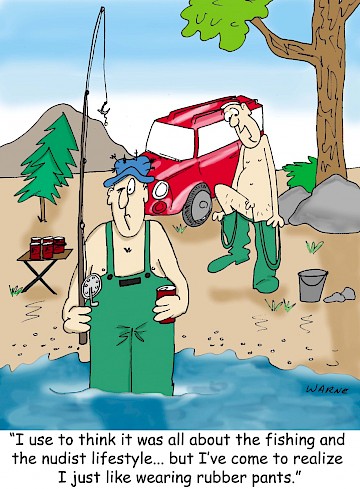 ---
Cove News  
---
NEW Barstools at Cheeks!
These new barstools match the new furniture currently in Cheeks. Our regular patrons are excited to see these new additions and are happy to have convenient access to our amazing bartenders. Have you seen them yet? Make yourself at home with these BRAND NEW comfortable barstools. They're waiting on you...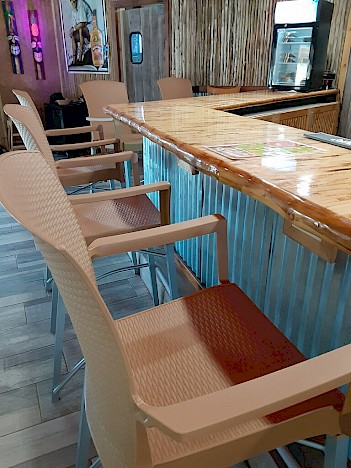 ---
New Frozen Drinks at Cheeks
Choose your favorite alcohol and a frozen drink flavor for a drink experience that is uniquely yours! Try all 10 flavors at Cheeks today.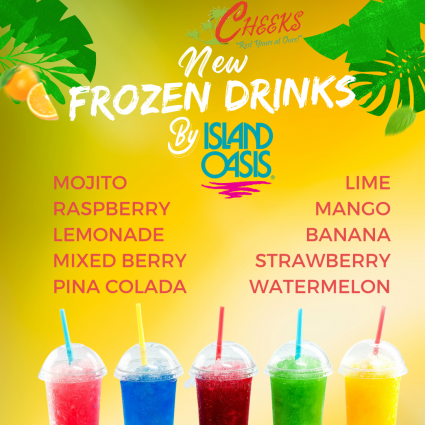 ---
Hacksaw Hamlin Friday, April 22
Join us next Friday at Cheeks for some drinks and live entertainment by the Hacksaw Hamlin Band. Tim Hamlin is a lifelong musician that began his professional career at the age of 15 playing clubs and private events. Rapidly becoming one of Orlando's most popular singer/guitarists, Tim is a true live performer cutting his teeth as a Metro Detroit freelancer. Tim's soothing voice and his extraordinary talent captivate his listeners as he takes them along on what has been best described as an "unparalleled musical excursion."  As musical director for fortune 500 clients, Tim has teamed up with some of Detroit's finest talent to perform at large-scale corporate events in Las Vegas. Tim's smooth vocal style and friendly rapport always leaves his audience with lasting memories.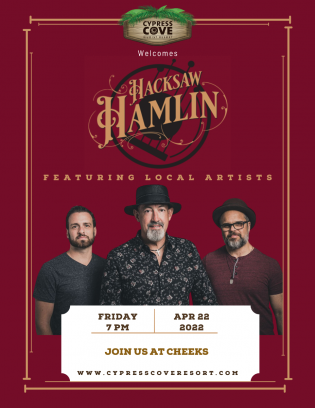 ---
Bingo Needs Residential Volunteers
Bingo is a well attended and much-loved activity at Cypress Cove and they are looking for residential volunteers to help bring it back. If you live in the Cove and are interested in volunteering with bingo please contact Suz Hartman. She can be contacted at 3201 Oak Park or you can text her at 949-300-2830.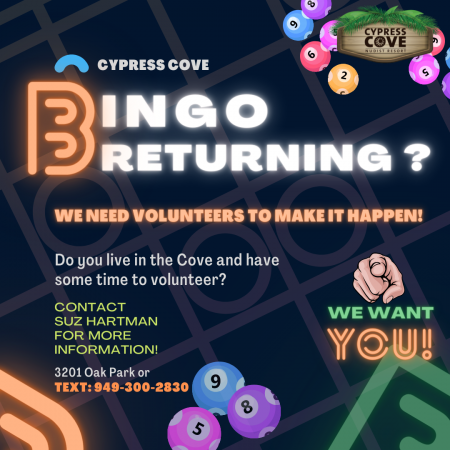 ---
News Outside the Cove
See what's making headlines in nudist news around the world. These things and more are being shared on our social media channels.
Follow us today to stay informed!






(Click one of these links to see the latest news!)
---
French art chiefs tell US tech giants to end 'ludicrous' censoring of nude masterpieces
Wondering where our nudist organizations are on nude art censorship by social media giants. How about some action?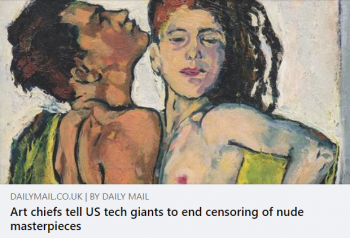 "French art chiefs have told social networks to end their 'ludicrous' policies of censoring nude masterpieces. The prestigious Academy of Fine Arts said paintings had been banned online because of overly stringent rules on what is allowable. The institution, set up in 1648 to defend 'France's artistic heritage', said there had been innumerable examples of censorship that 'considerably hamper' the promotion of artwork on those platforms. It said companies 'cannot claim the right to censor the distribution of a work of art on the sole ground that its representation does not fully fall within the criteria they have established." Read the full story HERE.
---
Cyclists will be going nude for countrywide challenge
Ride nude for charity…nice going, Colin and Sade!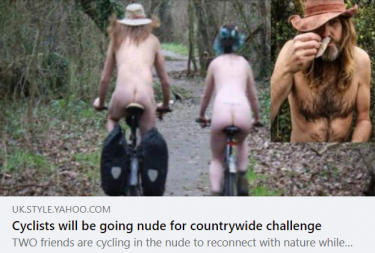 "TWO friends are cycling in the nude to reconnect with nature while raising money for charity. Colin Unsworth, from Bolton, and Sadie Tann are cycling from John'O'Groats in Scotland to Land's End in Cornwall - completely naked. To help drive the message of Rewild Britain, Colin is passionate about body freedom and restoring the natural ecosystem and will raise money for them as well as the mental health charity MIND. The wild food and mushroom forage leader wants to understand the woodlands and how we can bring back threatened and missing species with the three-week cycle in July but maintains they are not naturist campaigners." Read the full story HERE.
---
Have You Seen Us Lately?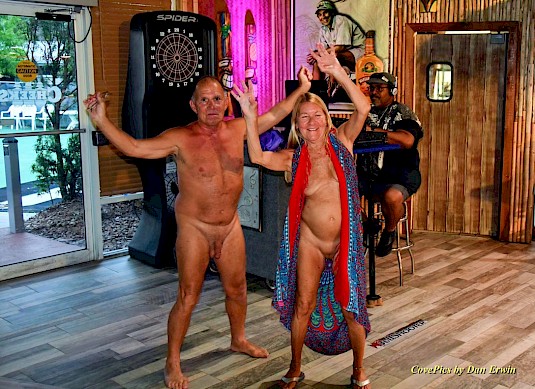 The Thursday night Streak at Cheeks with DJ Xavier.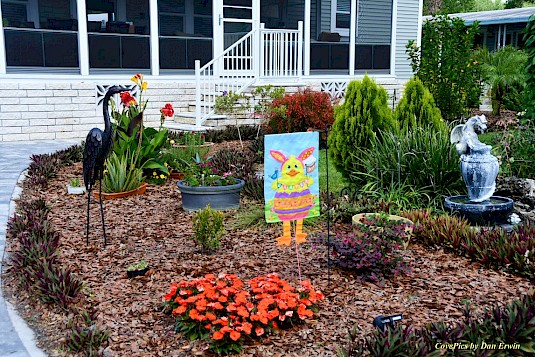 Spring flowers seem even more beautiful at Cypress Cove.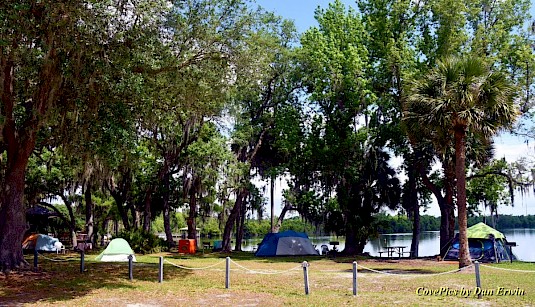 Many of our younger families love tent camping on the shore of Brown Lake. It's a beautiful scenic experience.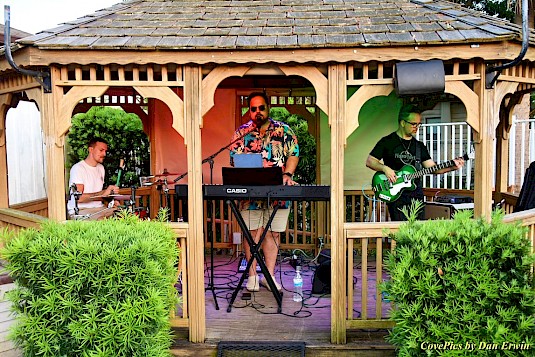 Live music poolside with Pop It Up on Friday night.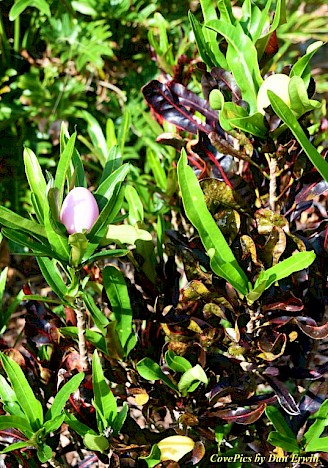 Cypress Cove is such a magical place that Easter eggs grow on the bushes.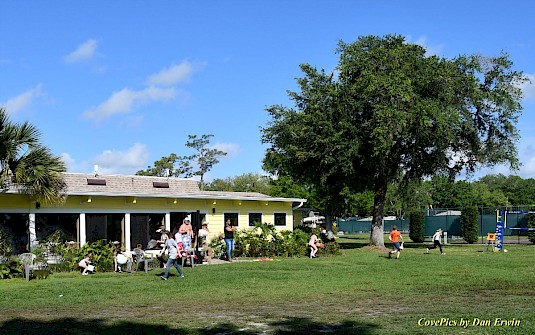 It wouldn't be Easter without an Easter Egg hunt on the sunning lawn.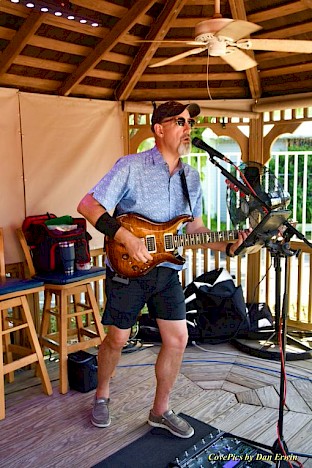 Live music poolside with Tim on a Sunny Easter Sunday afternoon.
---
"Where Have You
Taken the Cove?"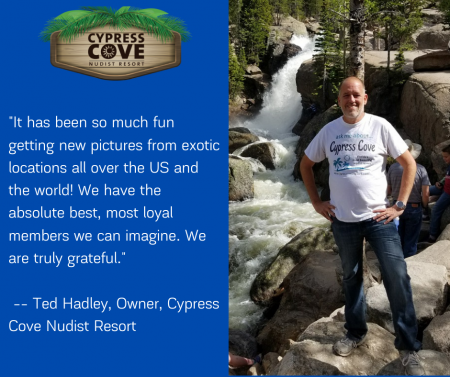 SEND US YOUR PHOTOS!!!
 We want to see where you have worn your Cypress Cove t-shirt, no matter which style it is! Wear it to town, to the grocery store, wear it while you are out and about, or at a national monument, and send us a photo! You will be featured in our newsletter or on one of our social media channels. 
Don't have a shirt yet? Purchase one at the main office or call and order one to show your pride in Cypress Cove! 
Call us at Toll-Free (888) 683-3140.

Send photos to Newsletter@CypressCoveResort.com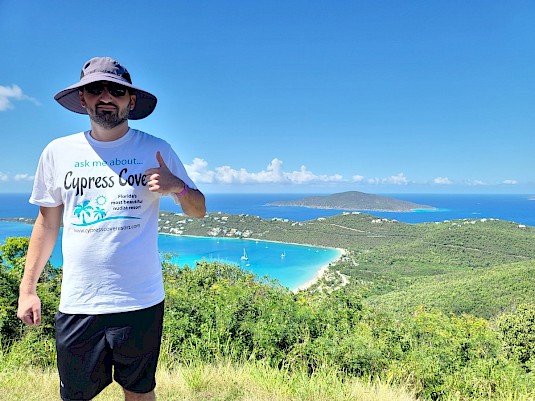 Justin of @NudeLeaseOnLife at Drake's Seat in St. Thomas!
Thanks for sending us your photo!!

Where have you worn your Cypress Cove T-shirts?
Send us a photo!
---
Book a Room Today!
It's never been a better time to stay at Cypress Cove! Book Online, Email Reservations, or Call Reservations toll-free at 888-683-3140.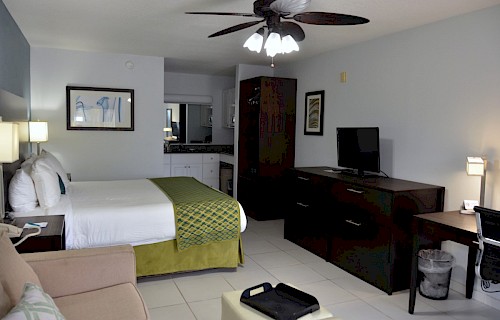 For Special Offers click HERE!
---
Every week we receive great reviews on TripAdvisor and Google; if you have visited or stayed with us, we would love to know about your experience. Click the logos below.