Laugh of the Week
---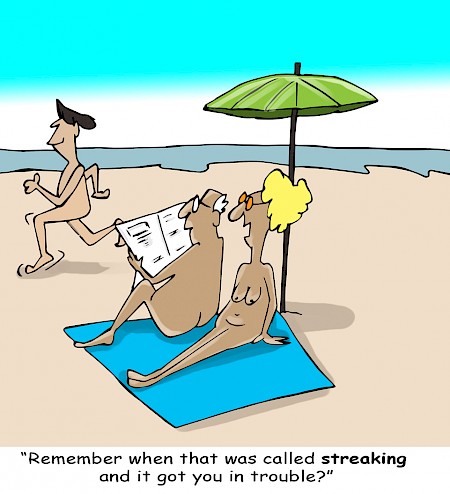 ---
Cove News   
---
Spring Community Garage Sale
It's that time of year! The spring garage sale will take place Sunday, March 26 beginning at 8 am. Come see what new treasures await you. Our snowbirds are getting ready to fly north for the summer and they want to unload things they can't take home. If you plan to sell things, please make sure you sign up on the Activities Office door.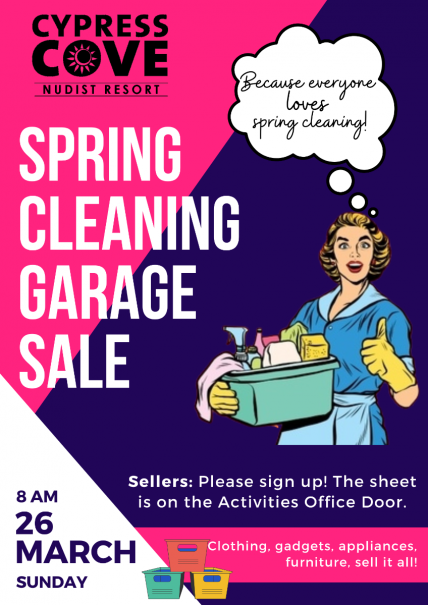 ---
Nude Bowling
Our friends at Crossed Oaks Haven have put together another nude bowling gathering at Orange Bowl Lanes in Kissimmee on April 2, from 10 am to 1 pm. The cost for this event is $20 for those over 35 years of age, $10 for 18-35 years, and free for those under 18. Please bring cash for the entry fee and sign in at the table with Crossed Oaks Haven staff. The fee includes the shoe rental and all the games you can bowl. 
Those with the highest cumulative score will take possession of the roving Nude Bowling Champion trophy. Available snacks include Popcorn, soft drinks, and chocolate chip cookies. See you at the lanes! For more information reach out to crossedoakshaven@aol.com.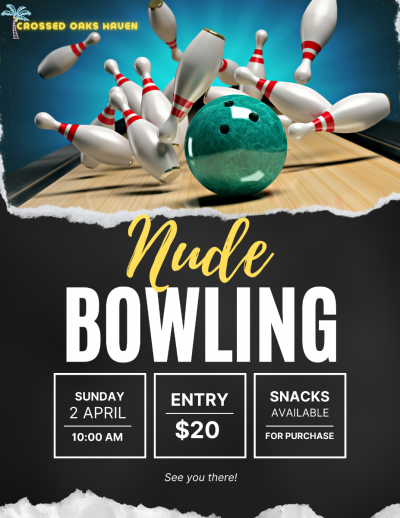 ---
News Outside the Cove
See what's making headlines in nudist news around the world. These things and more are being shared on our social media channels.

Follow us today to stay informed!






(Click one of these links to see the latest news!)
---
Ashley Graham poses nude in behind-the-scenes Oscars post after car crash Hugh Grant chat
Hue was just being a little cheeky! LOL! You go, Girl!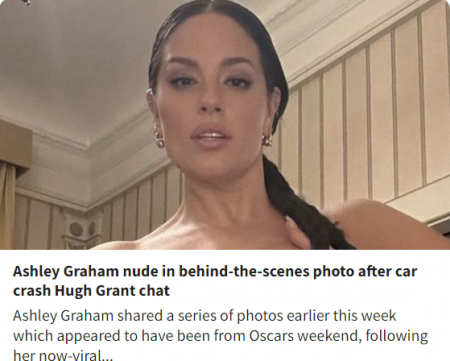 "Ashley Graham appears to have shared some behind-the-scenes photos from Oscars weekend on social media, after hosting red carpet coverage at the awards ceremony. The model, 35, took to Instagram earlier this week to share a series of photos with her followers, which appeared to have been taken whilst she had been in Los Angeles." Read the full story HERE.
---
Britney Spears' most 'liked' photo on Instagram: a full nude in Polynesia.
"Britney Spears' most 'liked' photo on Instagram: a full nude in Polynesia." Everyone enjoys being nude. It's no big deal!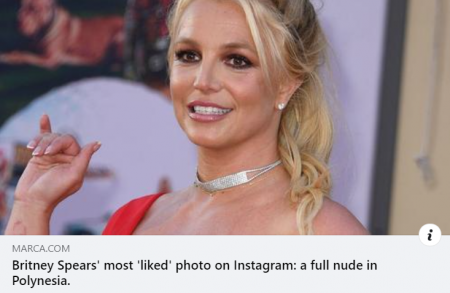 "Britney Spears has become an Instagram protagonist of late. Her posts, almost always controversial, continue to reach millions of 'likes' and never fail to stir up discussion online. Pictures taken during her recent Polynesia follow the same trend. In one of her latest publications, the singer appeared completely naked. It quickly became her most-liked post on Instagram." Read the full story HERE.
---
Have You Seen Us Lately?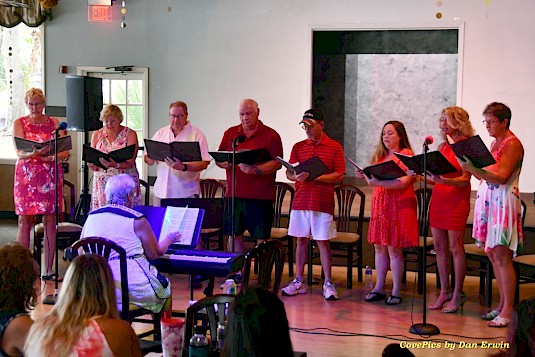 The Notables had a wonderful Monday afternoon concert in Lakeside.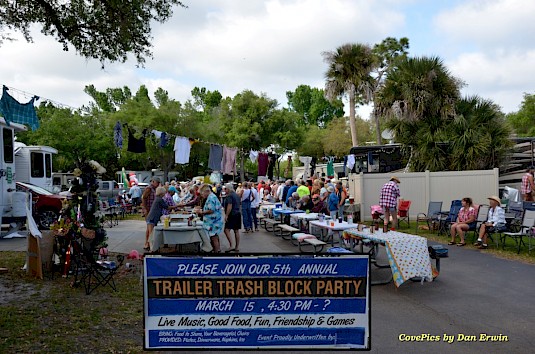 The 5th Annual Trailer Trash Block Party - Live Music, Good Food, Fun, Friendship & Games.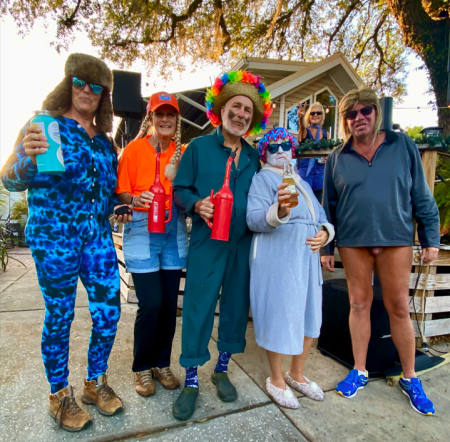 Costume contest winners of the Trailer Trash Blockparty.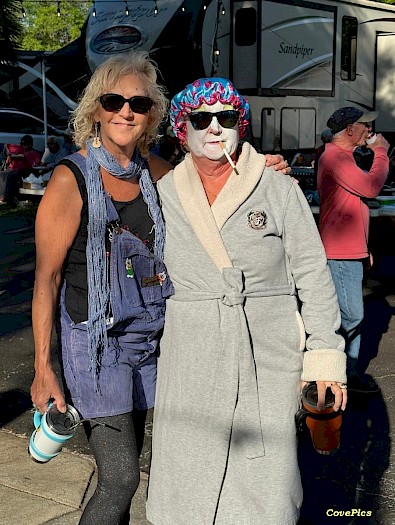 There is No Dress Code at the Trailer Trash Party.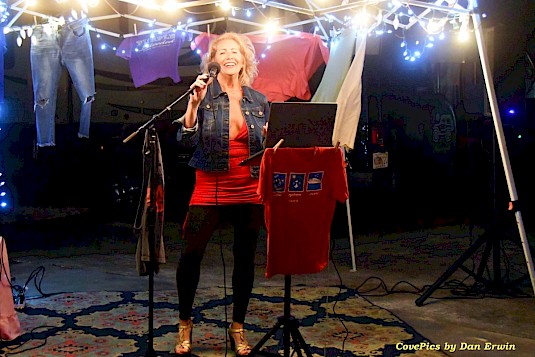 The entertainment was amazing. We have so many talented performers who are members of Cypress Cove.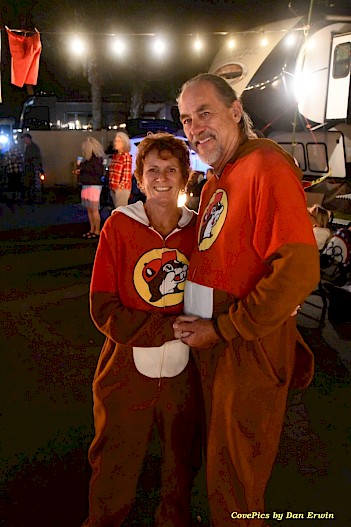 The hosts and organizers of the Trailer Trash Party dressed for the fun.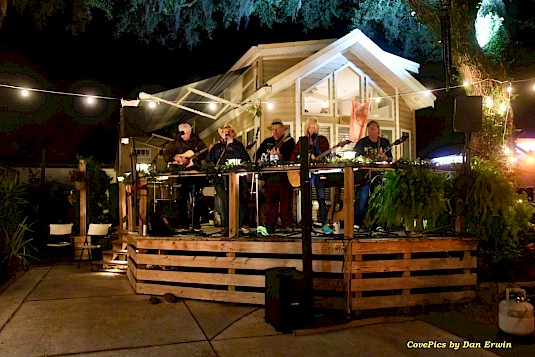 The perfect stage for the RBT Band. With two stages, there was non-stop music.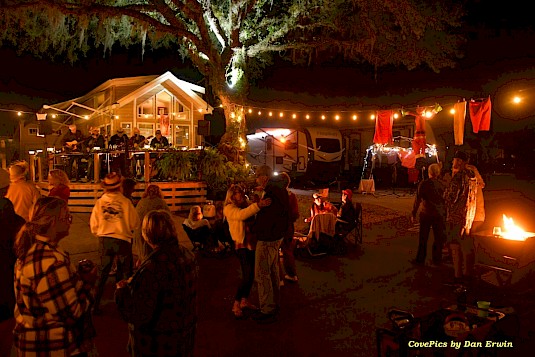 Dancing in the street late into the night. What a great party!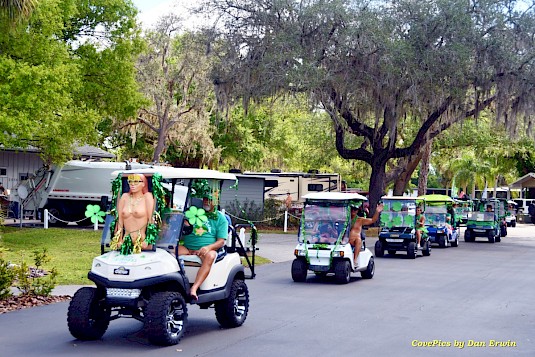 The Saint Patrick's Day Parade had 19 vehicles and went up & down every street in the Cove sharing the fun with everyone.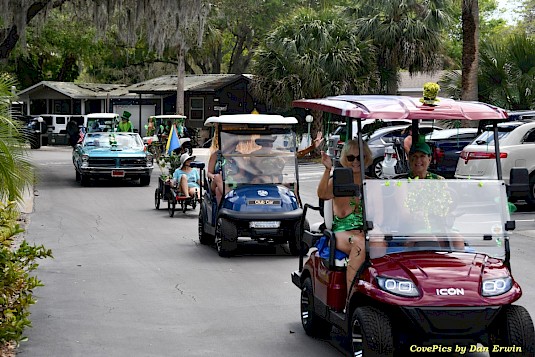 There were parties, green beer, and Irish fun everywhere!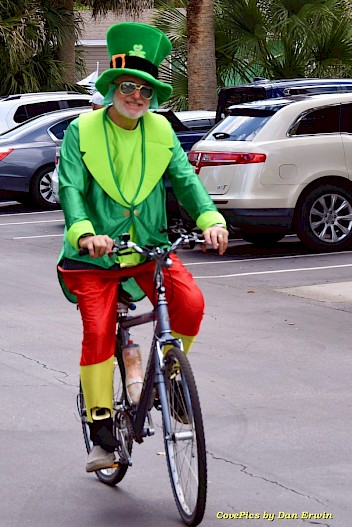 There was even a Leprechaun riding a bike in the parade.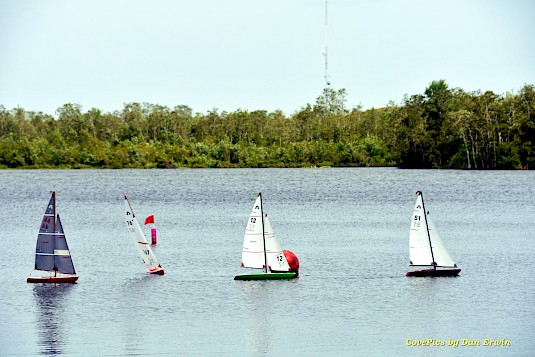 The annual R/C Yacht Club Regatta was a great reason to enjoy the sights & sounds of Brown Lake.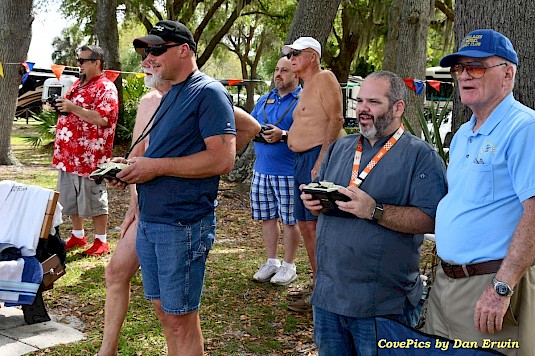 Four of the Cypress Cove Management team took over the controls for the boats for the Annual Management Race and the winner was our GM Peter.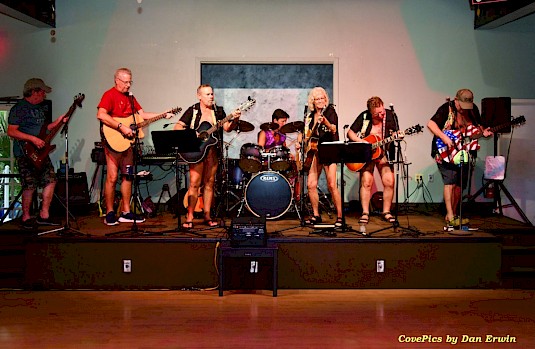 The RBT Band had the Lakeshore dance floor full all night long on Saturday. What a GREAT band.
---
"Where Have You
Taken the Cove?"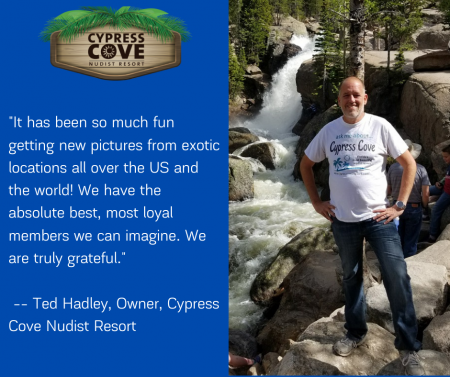 SEND US YOUR PHOTOS!!!
 We want to see where you have worn your Cypress Cove t-shirt, no matter which style it is! Wear it to town, the grocery store, while you are out and about, or at a national monument, and send us a photo! You will be featured in our newsletter or on our social media channels. 
Don't have a shirt yet? Purchase one at the main office or call and order one to show your pride in Cypress Cove! 
Call us at Toll-Free (888) 683-3140.

Send photos to Newsletter@CypressCoveResort.com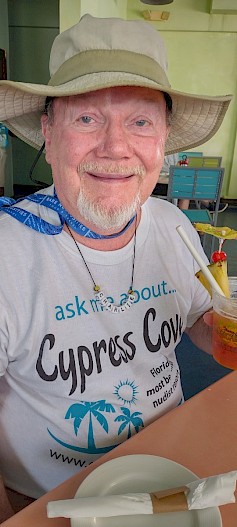 Charles took the Cove with him on the Bare Necessities cruise. This was taken at a stop in Grand Turk.
Thank you for sending it in, Linda!

Where have you worn your Cypress Cove T-shirts?
Send us a photo!
---
Book a Room Today!
It's never been a better time to stay at Cypress Cove! Book Online, Email Reservations, or Call Reservations toll-free at 888-683-3140.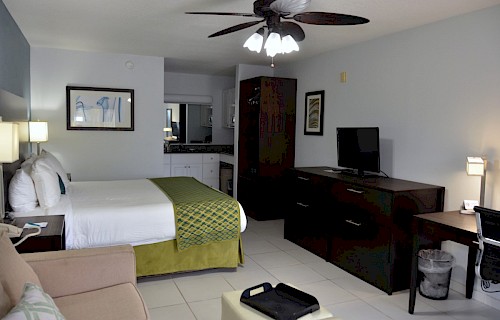 For Special Offers click HERE!
---
Every week we receive great reviews on TripAdvisor and Google; if you have visited or stayed with us, we would love to know about your experience. Click the logos below.