Laugh of the Week
---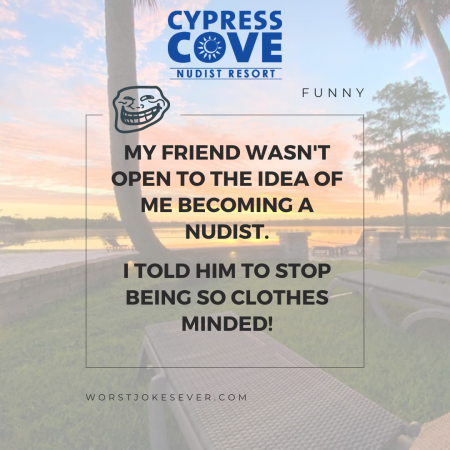 ---
Cove News   
---
Tenth Annual Spring Pickleball Tournament Weekend
The biggest pickleball weekend of the year is coming up at Cypress Cove on March 17-19, with 150+ competitors expected to compete in seven events over three days! 
The Tenth Annual Cypress Cove International Nudist Pickleball Open begins with a fun, free event on Friday afternoon, March 17, starting at 1 pm with the ever-popular and super-fun Pickleball Skill Carnival. It's free and fun and open to everyone, and you do not need a partner to participate.
On Saturday, it's Men's & Ladies' Doubles tournaments all day, and Sunday is the big Mixed Doubles competition.
Last year's spring tournament was the biggest ever, and this year's tournament will be held on the all-new, beautifully-upgraded courts and courtside amenity area installed last October. It's by far the best weekend of pickleball in the nudist world, and it's all happening at beautiful Cypress Cove!
For the complete schedule of events, information on registration and fees, and all other details, click here or email info@covepickleballclub.com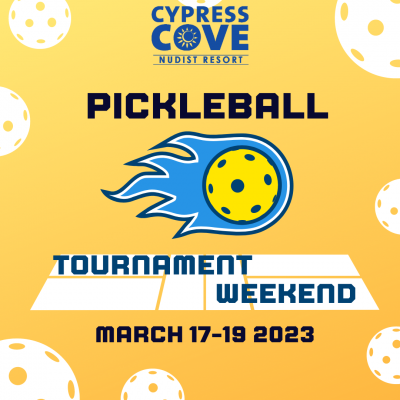 ---
2023 RC Yacht Club Regatta 
Join us on the shore of Lake Brown Brown Lake on Saturday, March 18th. Racing starts at 11 am and will continue throughout the day with a short lunch break at 1 pm. 
A note from the Club Commodore:
"There will be a fleet of super-fast race boats, skippered by a bunch of over-the-hill skippers who really think they know what they are doing. Spectators are invited and welcome to join in the fun. There will also be some serious racing! See you there!"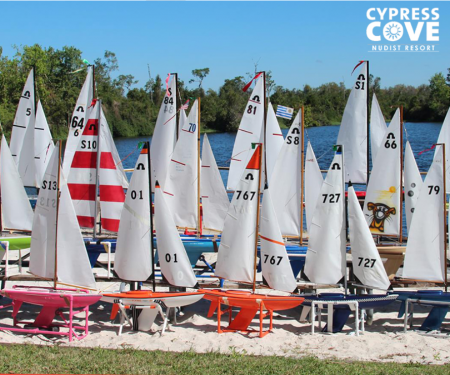 Urban Sketchers at the Regatta
Come draw the Regatta with the Urban Sketchers at 11:30 AM. This is a great opportunity featuring remote-controlled sailboat races, the lake, trees, the beach, birds, and the sailors. This will be the last organized Urban Sketching event at the Cove for the season. See you there!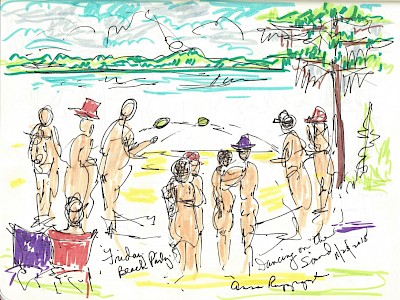 ---
Spring Community Garage Sale
It's that time of year! The spring garage sale will take place Sunday, March 26 beginning at 8 am. Come see what new treasures await you. Our snowbirds are getting ready to fly north for the summer and they want to unload things they can't take home. If you plan to sell things, please make sure you sign up on the Activities Office door.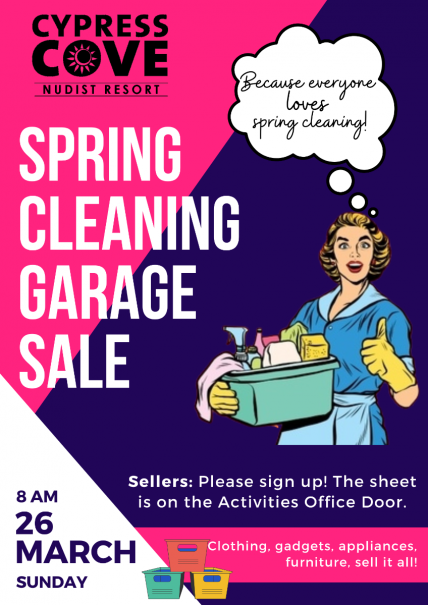 ---
Nude Bowling
Our friends at Crossed Oaks Haven have put together another nude bowling gathering at Orange Bowl Lanes in Kissimmee on April 2, from 10 am to 1 pm. The cost for this event is $20 for those over 35 years of age, $10 for 18-35 years, and free for those under 18. Please bring cash for the entry fee and sign in at the table with Crossed Oaks Haven staff. The fee includes the shoe rental and all the games you can bowl. 
Those with the highest cumulative score will take possession of the roving Nude Bowling Champion trophy. Available snacks include Popcorn, soft drinks, and chocolate chip cookies. See you at the lanes! For more information reach out to crossedoakshaven@aol.com.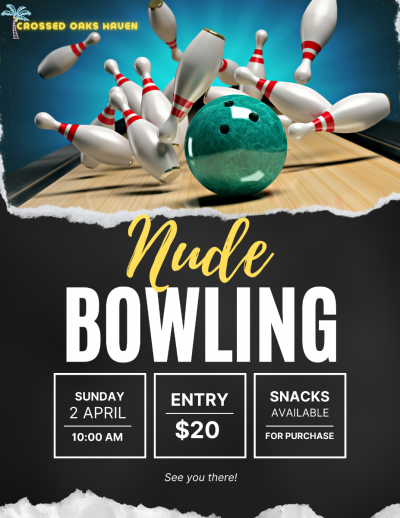 ---
News Outside the Cove
See what's making headlines in nudist news around the world. These things and more are being shared on our social media channels.

Follow us today to stay informed!






(Click one of these links to see the latest news!)
---
'Nude Car Show' coming to Wisconsin this summer
'Nude Car Show' coming to Wisconsin this summer! Are you attending?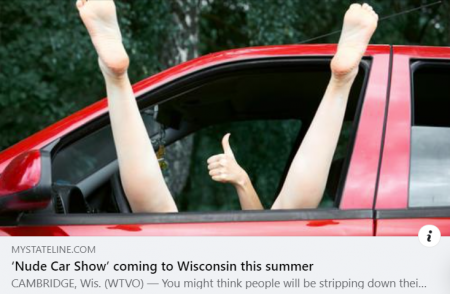 "You might think people will be stripping down their cars for a "naked car show," but no — a village near Madison is hosting a "Nude Car Show" designed for naked adults to take it all off and admire glistening, waxed cars. The "Annual Nude Car Show" is set to take place August 12th, 2023 at the Valley View Recreation Club in Cambridge, Wisconsin, about 20 miles east of Madison, at N3080 East Rockdale Road." Read the full story HERE.
---
Women can now swim topless in Berlin's swimming pools.
The move reflects Germany's tradition of nudity!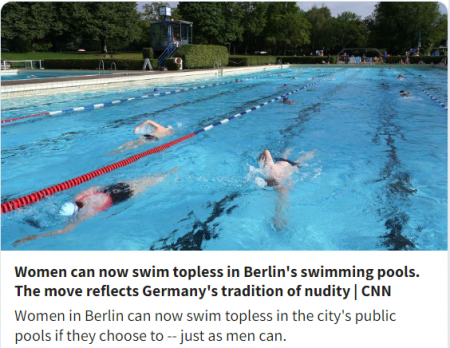 "Women in Berlin can now swim topless in the city's public pools if they choose to – just as men can. As well as being hailed as a step forward for gender equality in the German capital, the measure introduced this week is symptomatic of Germany's love of Freikoerperkultur – literally translated as 'free body culture' – which has its roots in the late 19th century. Berlin's authorities took action after a female swimmer said she was prevented from attending one of the city's pools without covering her chest in December 2022. The woman lodged a complaint with the city's ombudsman's office at the Senate Department for Justice, Diversity, and Anti-Discrimination." Read the full story HERE.
---
Have You Seen Us Lately?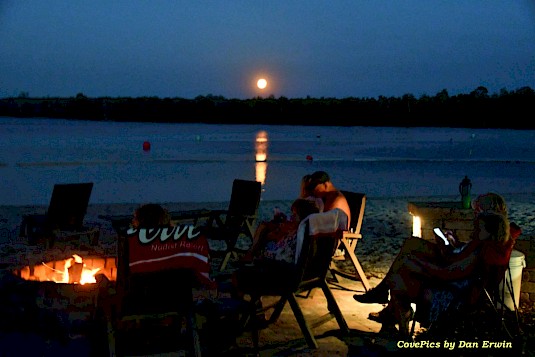 Sitting around the campfire watching the full moon rise over Brown Lake.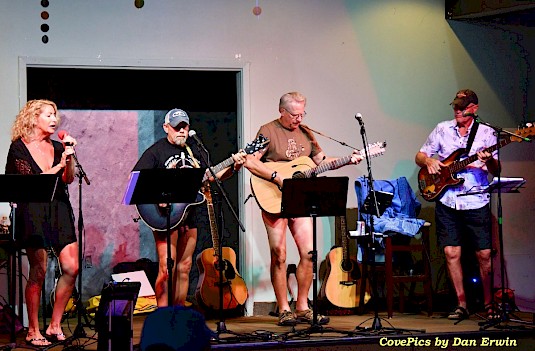 Our third Open Mike Night was another huge success.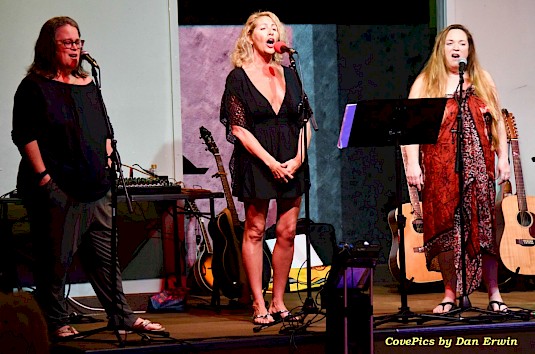 A beautiful acapella trio doing an Irish Folk Song was a treat to our ears.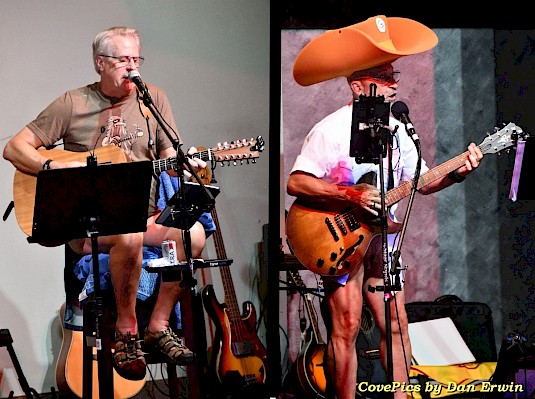 The solo acts demonstrated the many talents of our Cove members.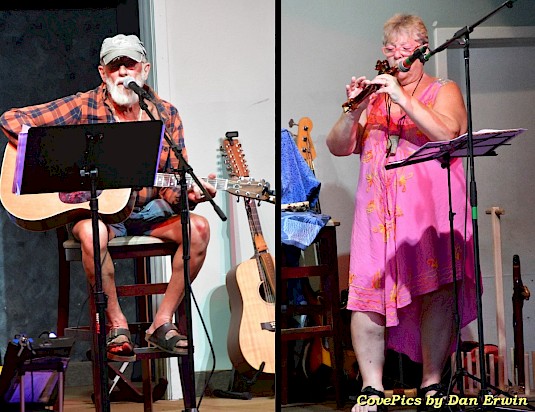 There was such a variety of instruments and types of music.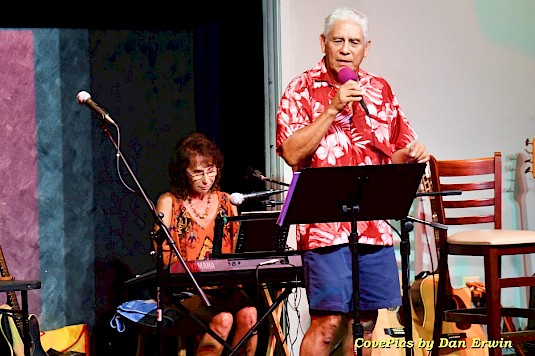 Each act was allowed to perform 3 songs and they were all wonderful.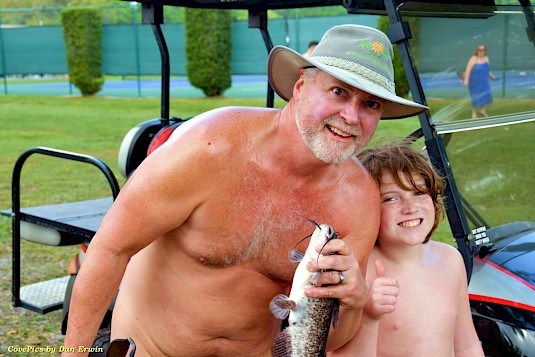 What could be more fun than a father teaching his son how to fish?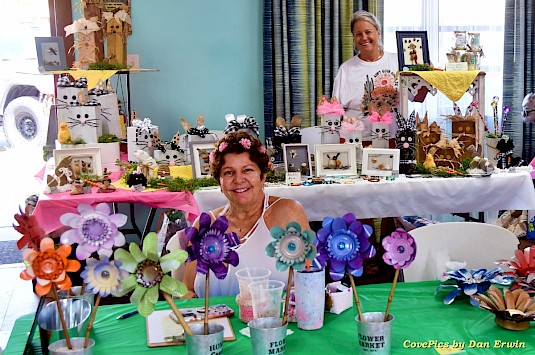 The Spring Craft Fair was amazing and a fun way to go shopping without having to leave the Cove (or even putting on clothes).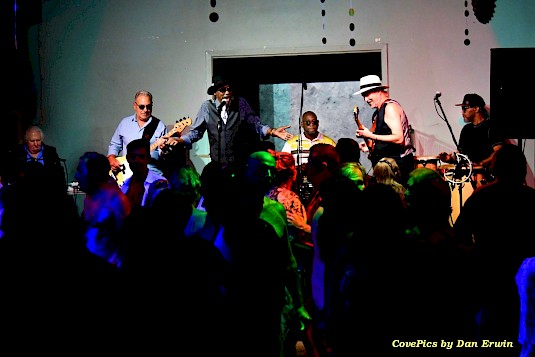 Doc Fu and the Soul Surgeons had the dance floor full at Lakeside all night long.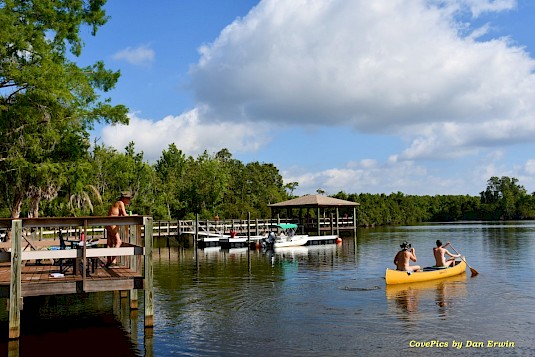 The weather was perfect for the annual Brown Lake Fishing Tournament.
---
"Where Have You
Taken the Cove?"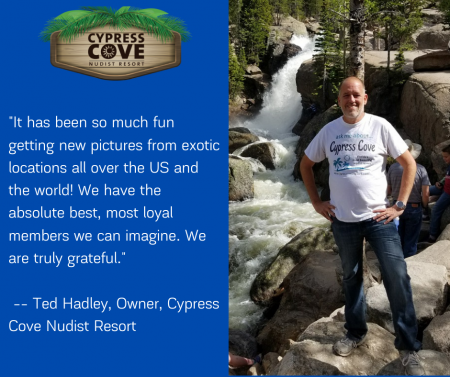 SEND US YOUR PHOTOS!!!
 We want to see where you have worn your Cypress Cove t-shirt, no matter which style it is! Wear it to town, the grocery store, while you are out and about, or at a national monument, and send us a photo! You will be featured in our newsletter or on our social media channels. 
Don't have a shirt yet? Purchase one at the main office or call and order one to show your pride in Cypress Cove! 
Call us at Toll-Free (888) 683-3140.

Send photos to Newsletter@CypressCoveResort.com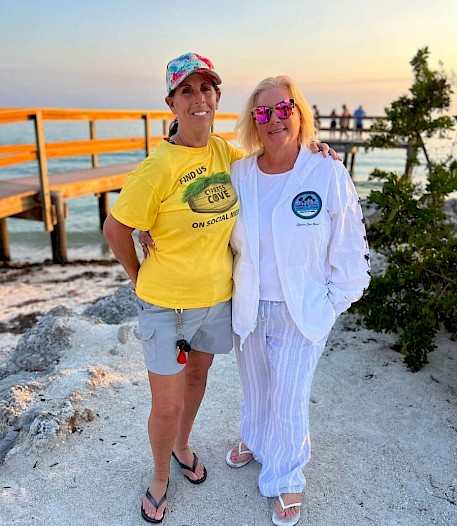 Lisa & Becca at Sunset Park in Marathon, Florida.
Thank you for sending it in, Lisa!

Where have you worn your Cypress Cove T-shirts?
Send us a photo!
---
Book a Room Today!
It's never been a better time to stay at Cypress Cove! Book Online, Email Reservations, or Call Reservations toll-free at 888-683-3140.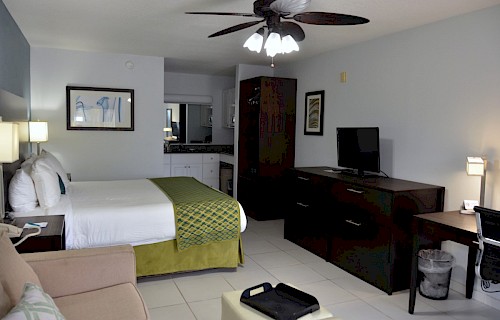 For Special Offers click HERE!
---
Every week we receive great reviews on TripAdvisor and Google; if you have visited or stayed with us, we would love to know about your experience. Click the logos below.