Laugh of the Week
---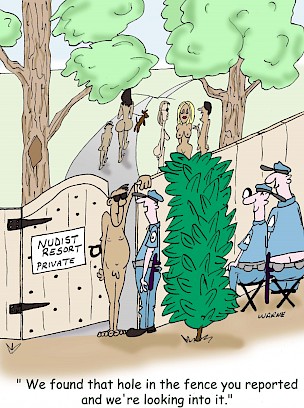 ---
Cove News  
---
17th Annual Parrothead Fundraiser TOTAL
This was a record-breaking year again for the annual Parrothead Breast Cancer Fundraiser. In 2019, we broke records with $18,905 and gave away 82 prizes! This year, we blew it out of the water with a grand total of $26,360 collected to benefit the American Cancer Society's Making Strides Against Breast Cancer and gave away 93 prizes. Laurel & Ric, our beloved residents, spearhead this charity fundraiser each year. They put together a hard-working team, solicit donations from some amazing companies and people, and put in countless hours of work toward selling flamingos & tickets. 

---
Nude-A-Palooza 2022
We are so excited to announce the official line-up for Nude-a-palooza 2022 happening on October 22, 2022! We know you've been waiting to buy tickets and book your stay for this tribute band charity concert. Tickets will go on sale Monday, August 1, and can be purchased HERE. 

---
Property Improvements
West Pool
The pavers on the west side of the West Pool (near the gym entrance) are being replaced. Please be mindful while in that area.
Street Repair & Resealing
Beginning Monday, August 1st, 2022, we will be repairing, resealing, and restriping all of the streets within Cypress Cove. If you are visiting with us during August, please be aware that there will be temporary street closures, but we are still accommodating all guests and you will have access to all resort amenities. 
This will be done in phases and in sections. For more information click HERE. We certainly appreciate your patience and cooperation as we continue our efforts to make Cypress Cove Nudist Resort the best nudist resort community in the world.
Pickleball & Tennis Courts
Nude pickleball and tennis are really taking off (pun intended) and our courts are well loved. So beginning the week of August 1, the pickleball and tennis courts will be closed for maintenance. The areas will be repaired, resurfaced, and repainted. Stay tuned for more updates. 
The Hot Tubs
The indoor hot tub is reopened. Both hot tubs received a new heater and some general maintenance. Enjoy!
---
Labor Day 5K
Registration is already open for Cypress Cove's Labor Day 5K! Come out and streak with us at the 9th annual clothing-optional run at Cypress Cove Nudist Resort on Saturday, September 3, 2022. Wear as little (or as much) as you like as you run/ walk around the beautiful 300-acre property. Day fees are included with your race registration and all preregistered runners are guaranteed commemorative race swag with their race packet so sign up early to be guaranteed one. The race starts at 8:30 am with check-in/ late registration from 7:15-8:15 am. Join us for the race after-party around the pool for music, awards, great food, and drink specials. To register for this year's race visit here.

---
News Outside the Cove
See what's making headlines in nudist news around the world. These things and more are being shared on our social media channels.
Follow us today to stay informed!






(Click one of these links to see the latest news!)
---
Penis graffiti and explicit insult carved into ancient stone 'raises eyebrows' at Roman fort
"Phalluses were normally carved as a symbol of good luck or fertility…" Not sure if that worked out too well for the Romans.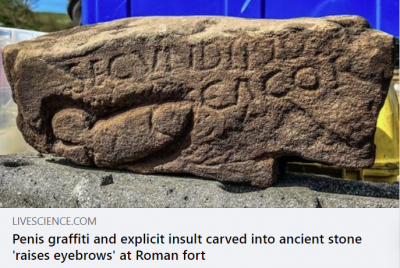 "Archaeologists in the U.K. recently had their "eyebrows raised" when they discovered an X-rated carving on a stone at a Roman fort. The graffiti features a crude penis accompanied by a phrase that experts say translates to "the shitter" next to someone's name, and it seems to have been etched out by a Roman soldier to insult a comrade. "Read the full story HERE.
---
Meet the man who has made it his mission to host naked events in Lincolnshire
Cheers, Chris! Way to show naturist leadership!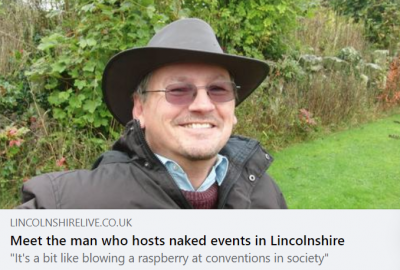 "A keen naturist in Lincolnshire has made it his mission to "improve body positivity" by hosting 'clothes-optional' events in and around Lincolnshire. Chris Petchey, 57, from Grimsby, said he has been a naturist for a long time, and set up Naked Lincolnshire in 2019, after feeling "isolated" due to working from home during the coronavirus pandemic. Mr. Petchey has now hosted several events with Naked Lincolnshire, with a naked stroll around Wolds Wildlife Park hoping to take place on July 9. He said that not wearing clothes is "very liberating," and it also goes against societal norms."Read the full story HERE.
---
Have You Seen Us Lately?
Parrothead 2022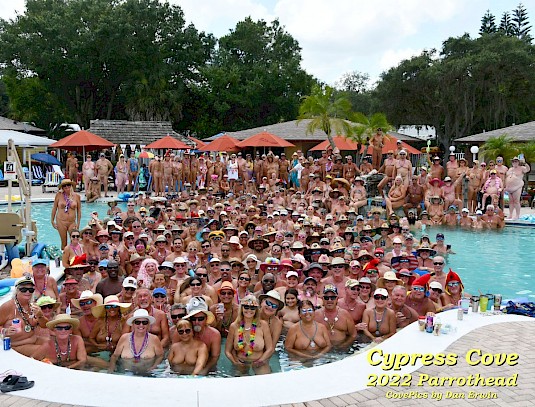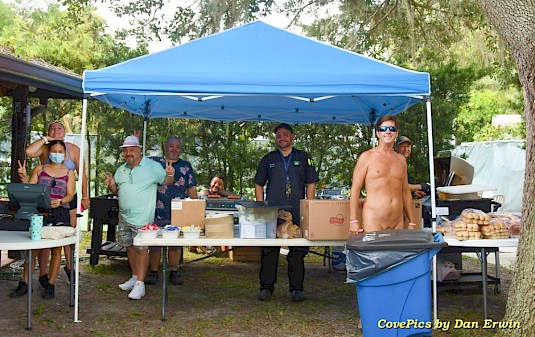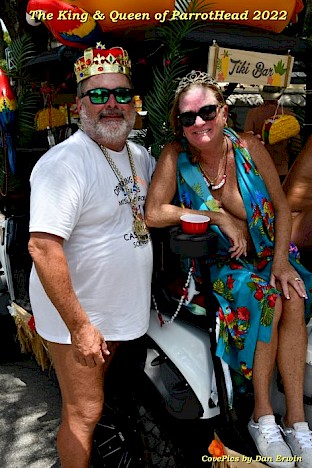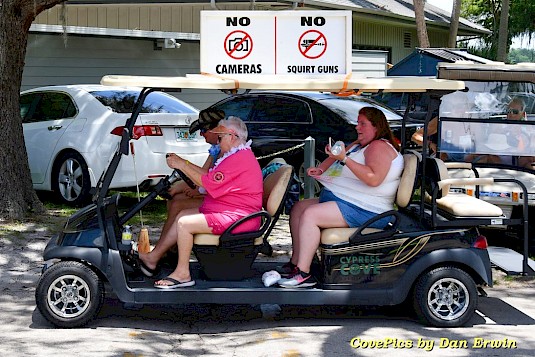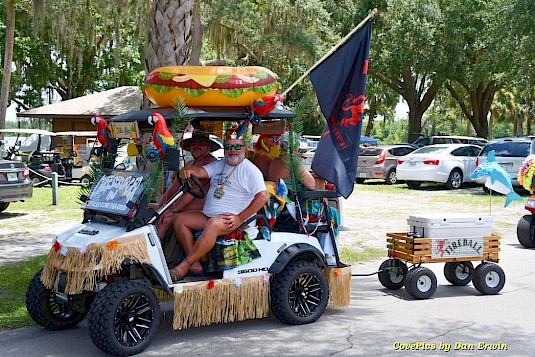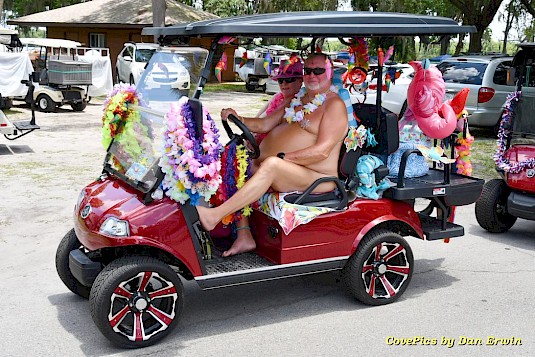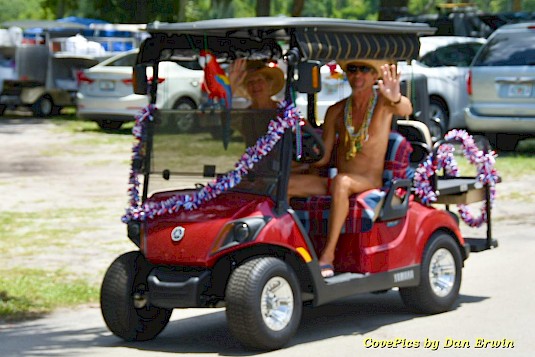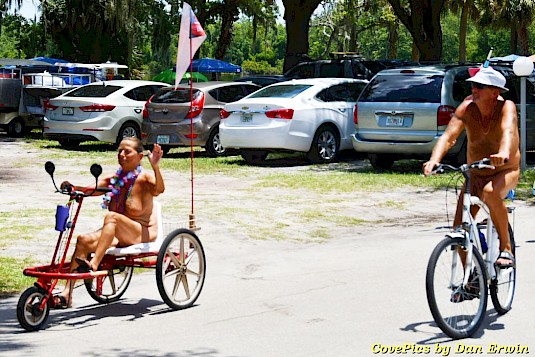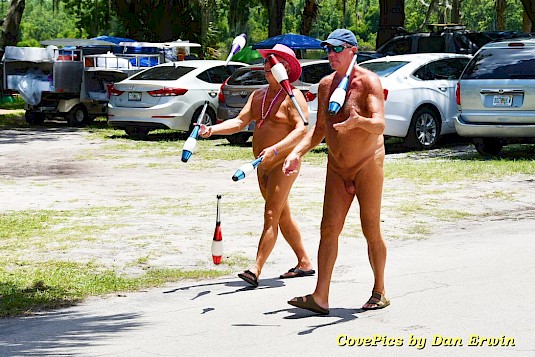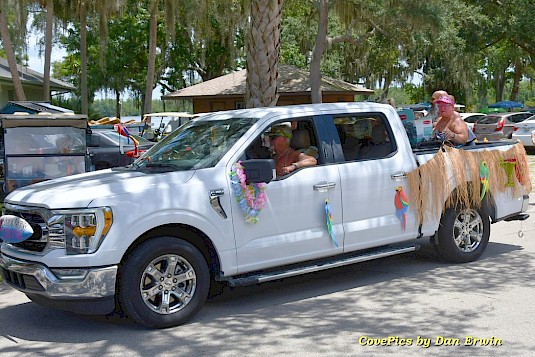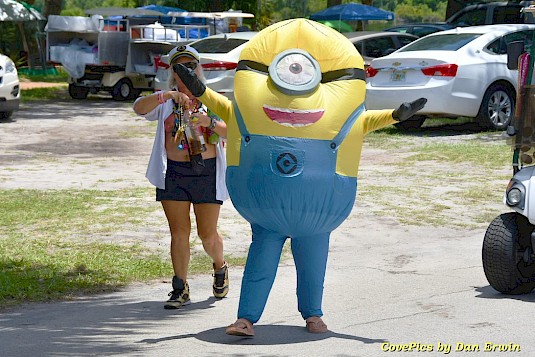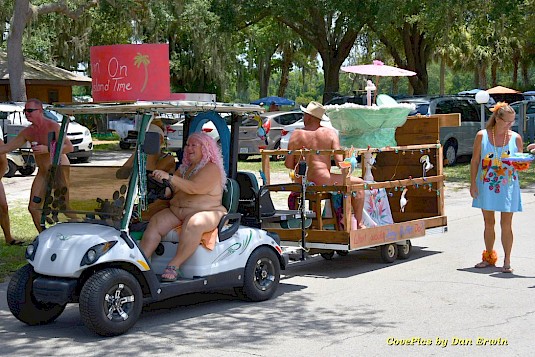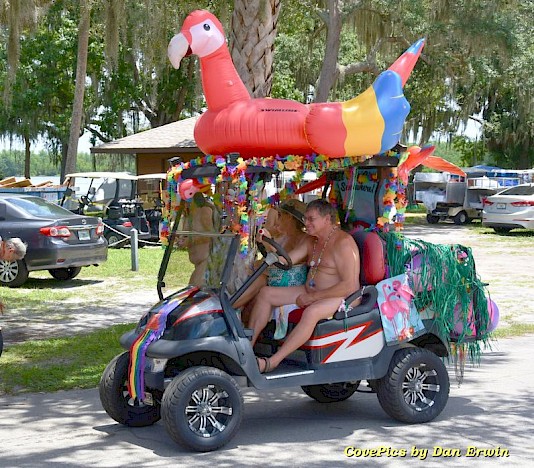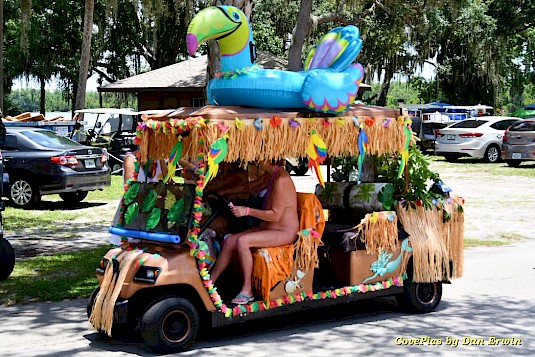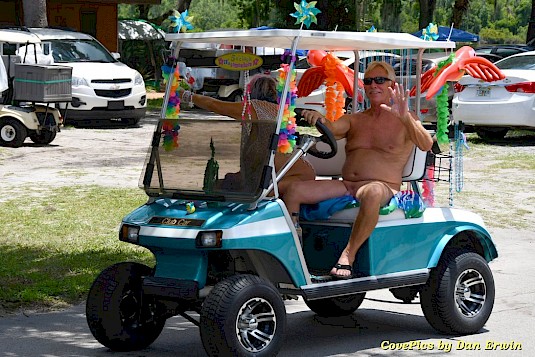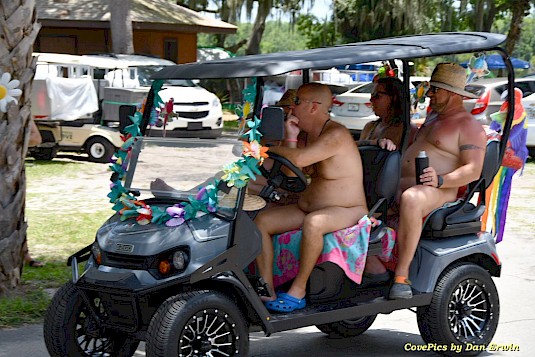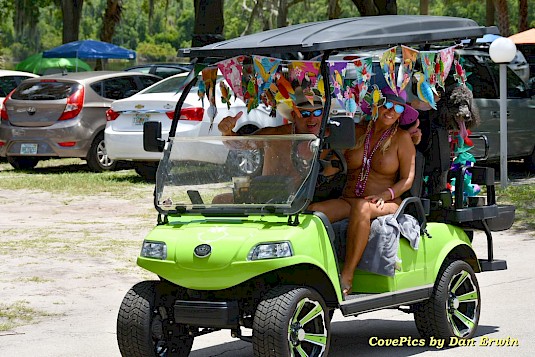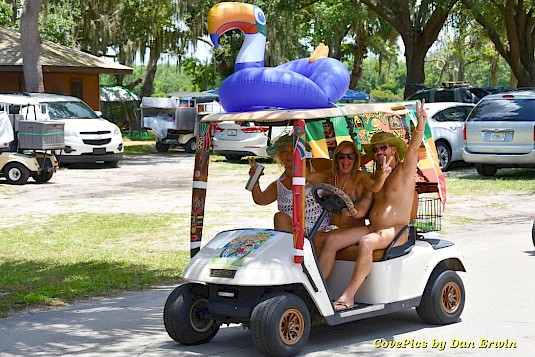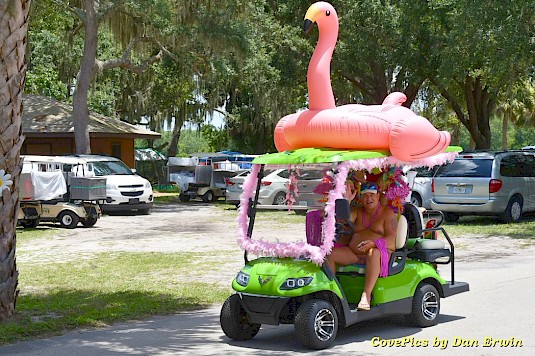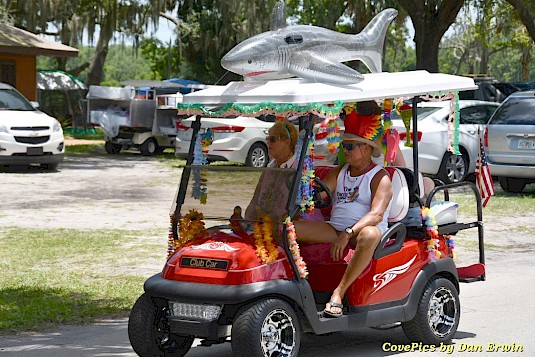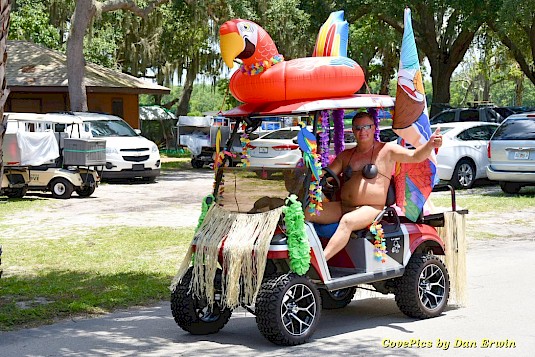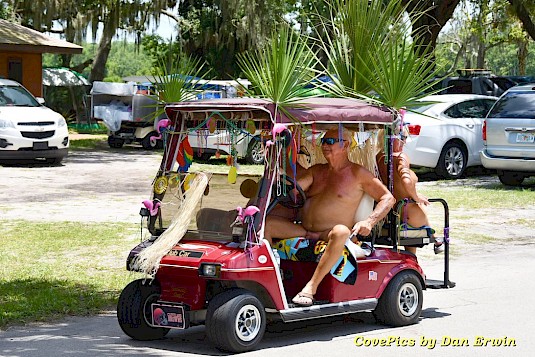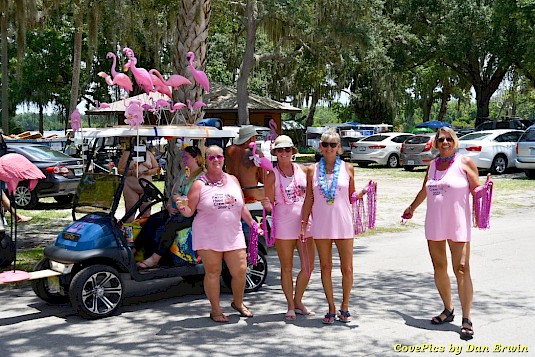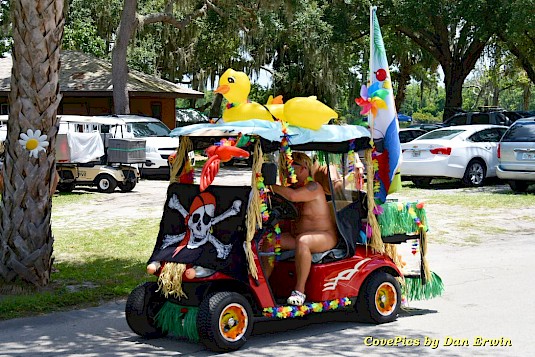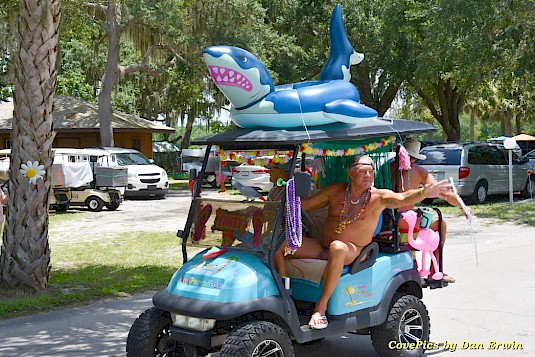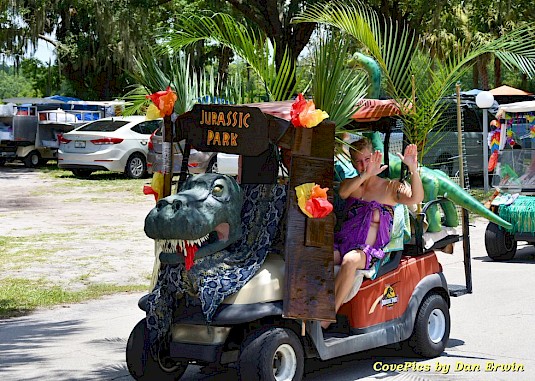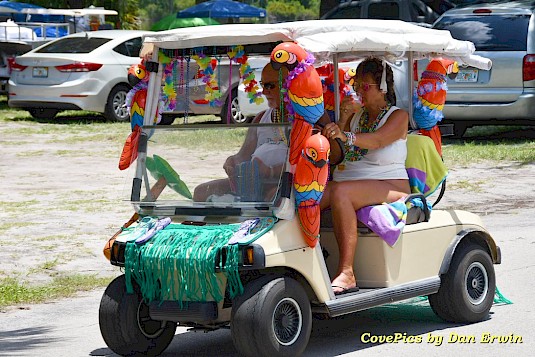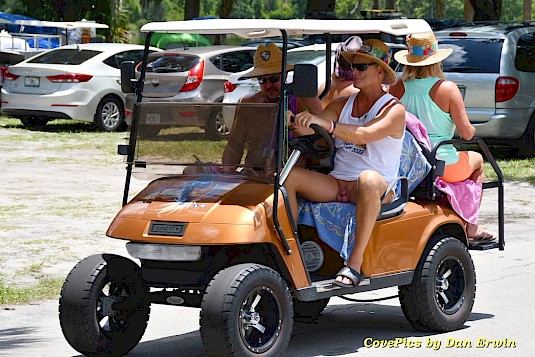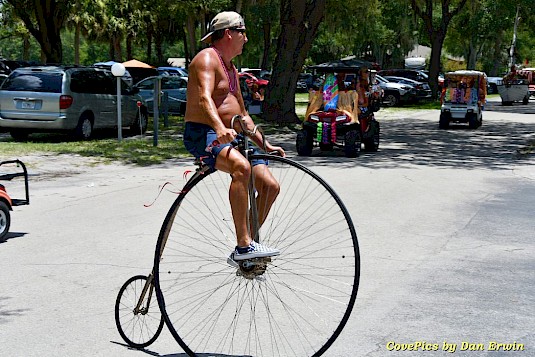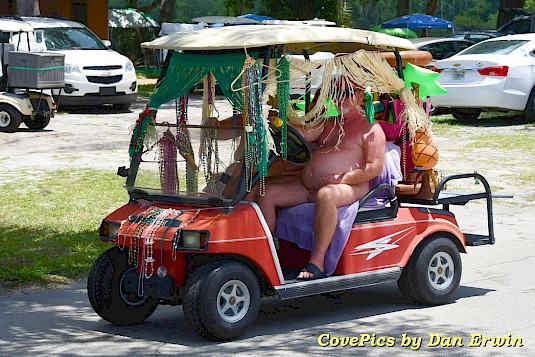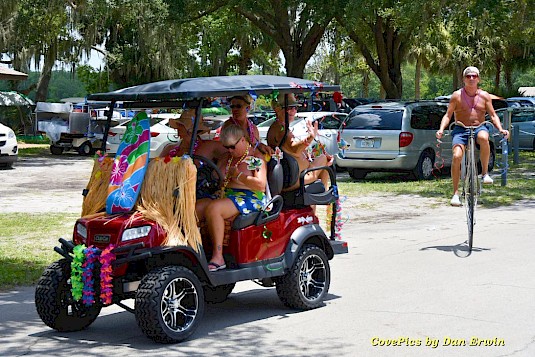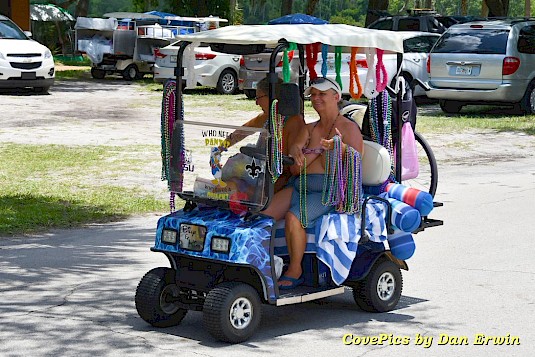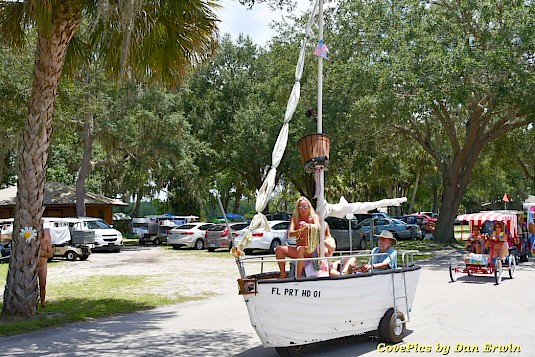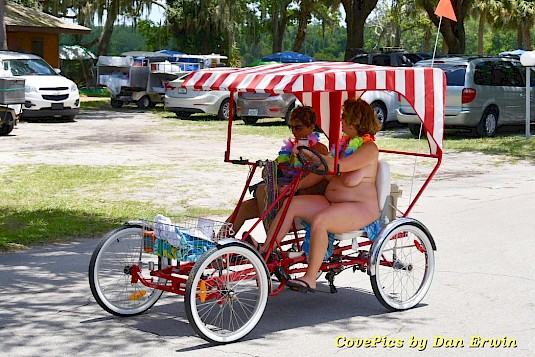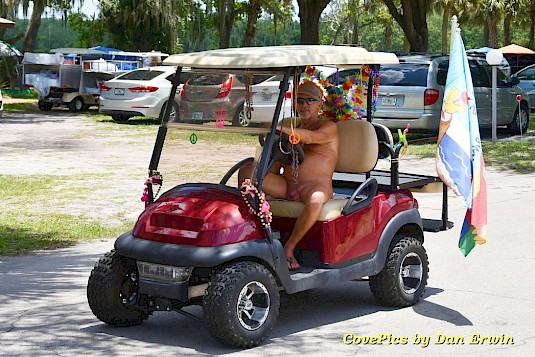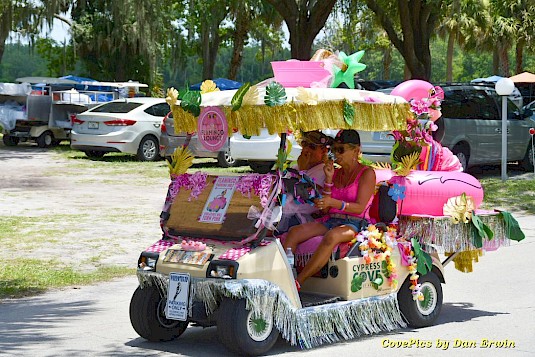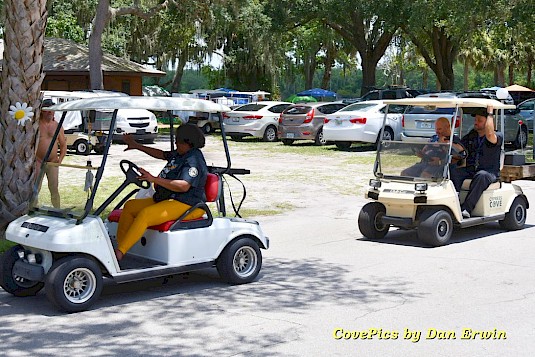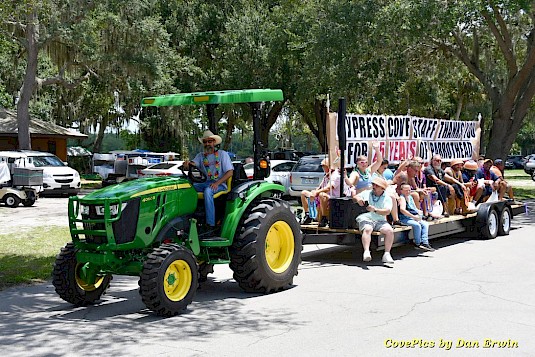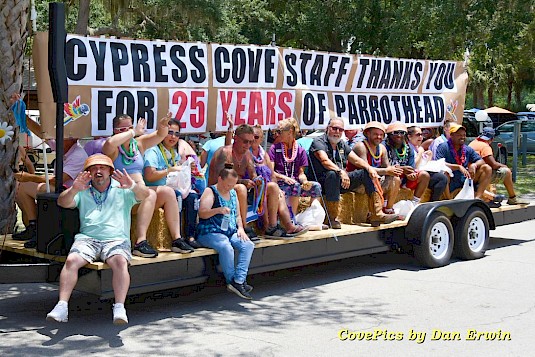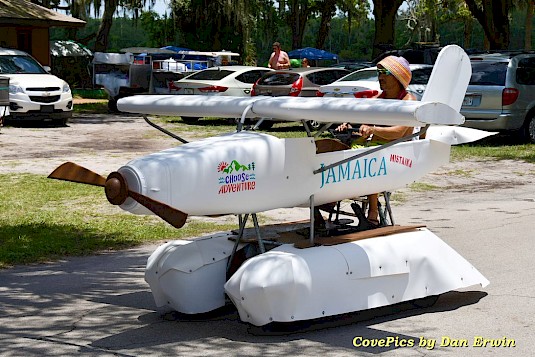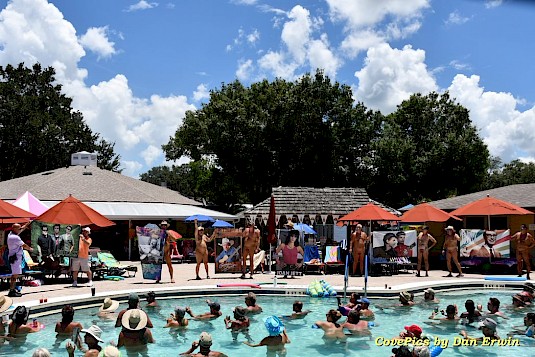 ---
"Where Have You
Taken the Cove?"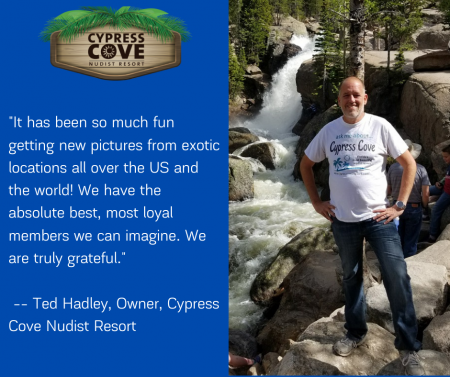 SEND US YOUR PHOTOS!!!
 We want to see where you have worn your Cypress Cove t-shirt, no matter which style it is! Wear it to town, to the grocery store, wear it while you are out and about, or at a national monument, and send us a photo! You will be featured in our newsletter or on one of our social media channels. 
Don't have a shirt yet? Purchase one at the main office or call and order one to show your pride in Cypress Cove! 
Call us at Toll-Free (888) 683-3140.

Send photos to Newsletter@CypressCoveResort.com   
 

One of our awesome members from the shore of North Carolina. 
Thank you for letting us post it!!

Where have you worn your Cypress Cove T-shirts?
Send us a photo!
---
Book a Room Today!
It's never been a better time to stay at Cypress Cove! Book Online, Email Reservations, or Call Reservations toll-free at 888-683-3140.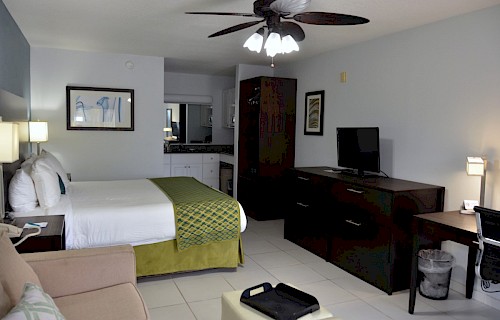 For Special Offers click HERE!
---
Every week we receive great reviews on TripAdvisor and Google; if you have visited or stayed with us, we would love to know about your experience. Click the logos below.