Laugh of the Week
---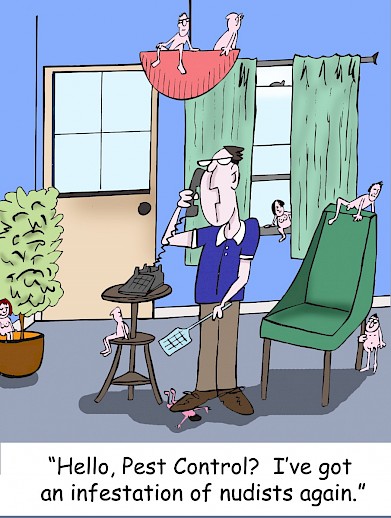 ---
Cove News   
---
An Award Winning Event
In a whirlwind of culinary creativity, our resort's exceptional chefs embraced an exhilarating challenge as they stepped into the spotlight of The CFHLA Ultimate Chef's Competition. Despite the spontaneous decision to participate, our talented culinary team poured their hearts into every aspect, from conceptualization to execution. Behind this triumph stood unwavering dedication. Our engineering squad Brian, Michael, and Jason burned the midnight oil to craft an awe-inspiring booth, while the marketing maestros conjured an enchanting theme that captured hearts.
Rising to the occasion, our chefs Joshua & Liezel,  meticulously planned, skillfully cooked, and artfully plated over 500 delectable samples. The dedication and passion they showcased were undeniable, reflecting their unwavering commitment to their craft. It's with immense pride and joy that we announce their triumph – the coveted People's Choice Award, a testament to their unparalleled culinary prowess. 
This victory not only speaks to their exceptional talents but also to the supportive community that rallied behind them. As a specialty resort, we're thrilled to share in this achievement with our guests, whose enthusiasm and appreciation fueled our chefs' drive to deliver nothing short of excellence. Here's to our remarkable chefs and the wonderful community that celebrated their flavorsome victory! Please join us in extending a heartfelt Congratulations to Food & Beverage Director Jose Matos, Executive Chef Jose Colon, Chef Joshua Centeno, Chef Liezel McGraw, Special Projects Leader Brian Chapman, Engineering team member Michael Duck, and General Manager Peter Sewall. As well as, Director of Sales Dan Whicker, Digital Marketing & Communications Manager Stephanie Rutherford, and Social Media Coordinator Sierra Koczenasz.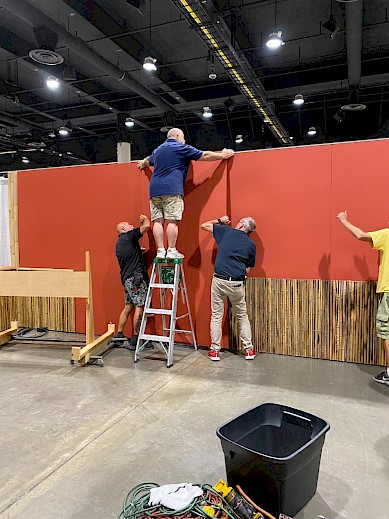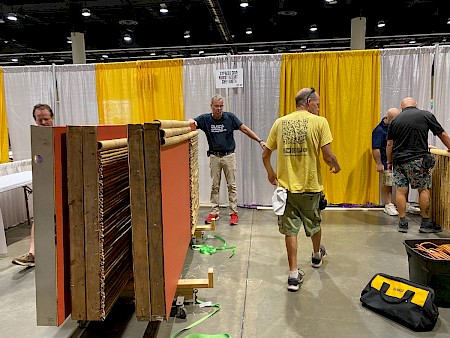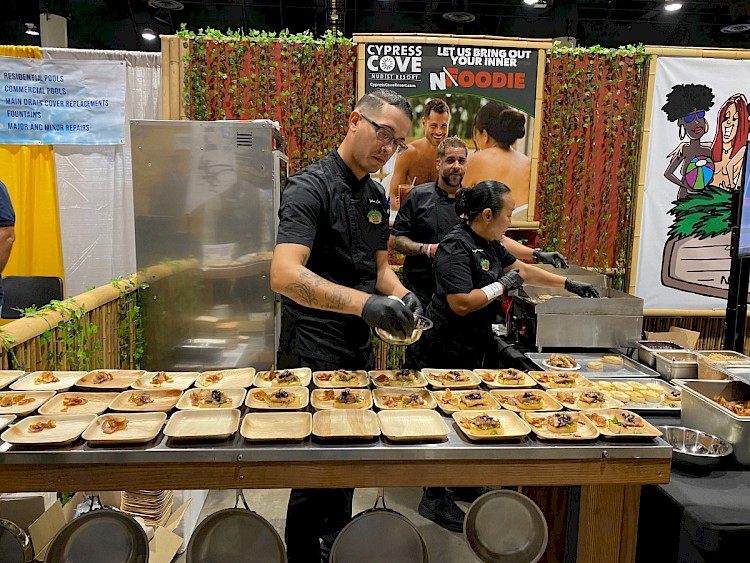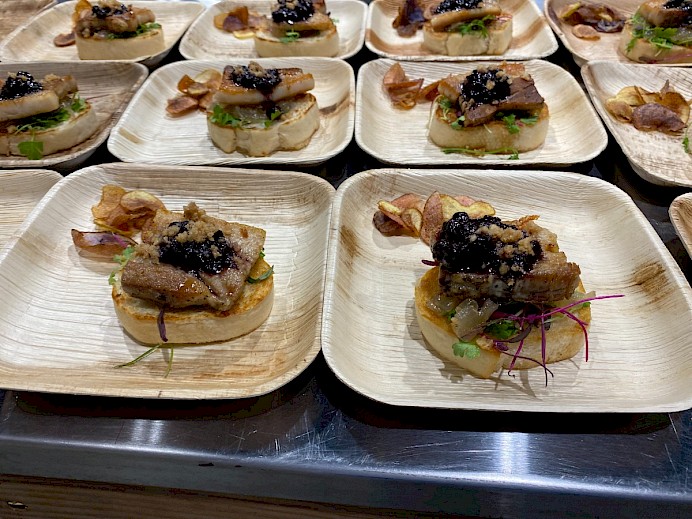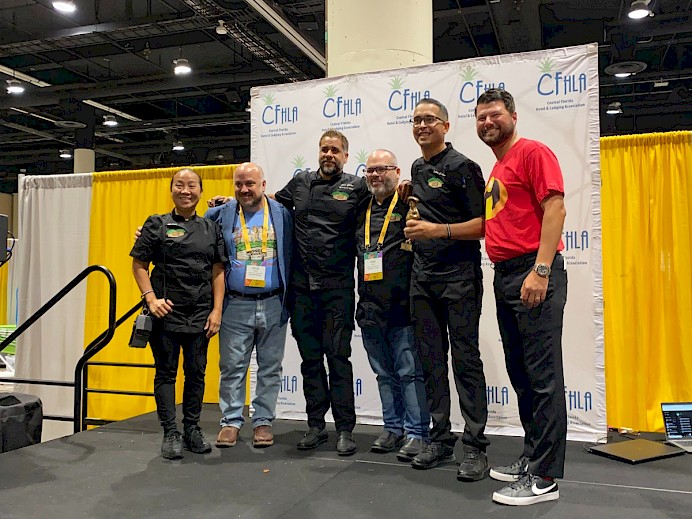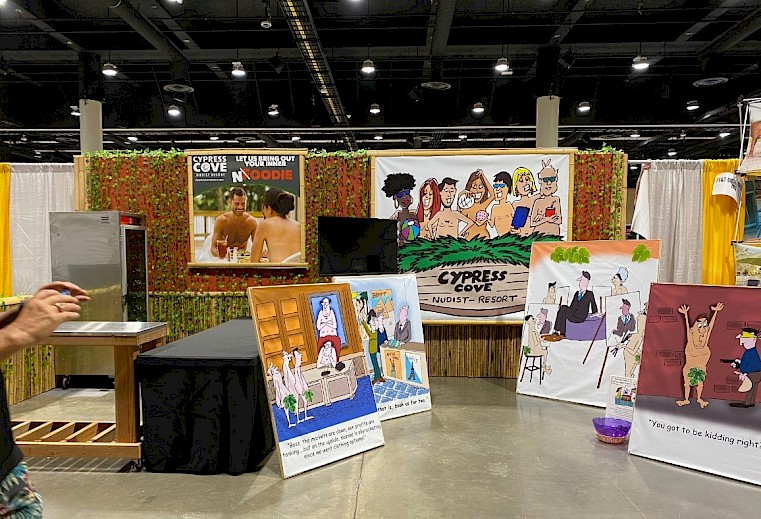 ---
Labor Day 5K

It's getting close. Come out and streak with us at the 10th annual clothing-optional run at Cypress Cove Nudist Resort on Saturday, September 2, 2023. Wear as little (or as much) as you like as you run/ walk around the beautiful 300-acre property. Day fees are included with your race registration and all preregistered runners are guaranteed commemorative race swag with their race packet so sign up early to be guaranteed one. The race starts at 8:15 am with check-in/ late registration from 7:00 am - 8:00 am. In addition, you can do a late sign-up on Friday from 7:00 pm - 8:00 pm. Join us for the race after-party around the pool for music, awards, great food, and drink specials.
To register for this year's race visit here. 

---
Cypress Cove Craft Fair
Get ready to be amazed by the incredible talents of our local crafters, woodworkers, and sewers at the upcoming Craft Fair! Join us for a delightful day of handcrafted wonders that showcase the heart and soul of our community.
Indulge in a wide array of unique and handmade treasures, each thoughtfully created by our skilled artisans. From intricately carved wooden masterpieces to exquisitely sewn textiles, you'll find something truly special that speaks to your style and sensibilities.
Not only will you have the chance to acquire one-of-a-kind items, but you'll also be supporting the passion and dedication of our talented neighbors. Whether you're searching for the perfect gift or hoping to adorn your own living space with artisanal charm, the Community Craft Fair promises an unforgettable experience.
Mark your calendars and join us Saturday, October 7 from 9 am - 2 pm at the Clubhouse to celebrate the art of craftsmanship and the spirit of our community. Don't miss this opportunity to connect with local artisans and take home a piece of their creative brilliance!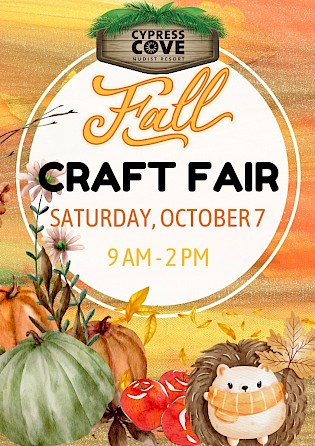 ---
Cheesecake Bakesale

Herman is baking his heart out for this year's annual cheesecake bakesale. All proceeds go to benefit a breast cancer charity. He will be located in the Gameroom on Saturday, October 14 from Noon to 4 pm. Cash preferred, account charges available. 
If you can't join us in person but still want to help this amazing cause, purchase a virtual cheesecake here! 

Make sure you check out the raffle that Herman has set up. He is raffling off this TV and much more. If you'd like to donate something to be raffled, please get with Herman at Cheeks. All proceeds go straight to charity.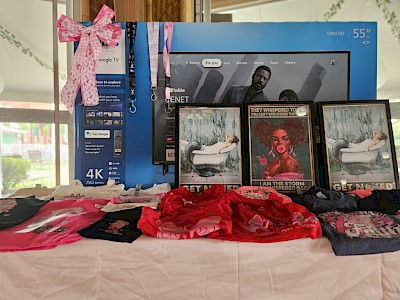 ---
Exciting Changes for our Massage Therapy Spa: Welcoming New Ownership!

We are excited to announce a refreshing change at our independently owned spa on the property. After 17 years of dedicated ownership by Tammy, Silver Lining Massage has transitioned to new hands with Cori and Jeff.
Cori, an experienced massage therapist, will now lead the way at Spa Oasis at the Cove. Her expertise and passion for wellness will undoubtedly bring a rejuvenating touch to your spa experience. But the familiar face of Tammy isn't going anywhere – she'll continue to contribute her skill and expertise as a massage therapist, ensuring a seamless transition and a continuation of the exceptional service you've come to know.
With this change comes a new chapter and a new name, as Silver Lining Massage transforms into the enchanting Spa Oasis at the Cove. The new ownership is committed to upholding the high standards of relaxation and rejuvenation you've always enjoyed.
Let's extend a warm welcome to Cori and Jeff as they embark on this exciting journey. Your continued support means the world to us, and we can't wait for you to experience the tranquil oasis they're cultivating. Embrace the change, relish the relaxation, and indulge in the serenity that Spa Oasis at the Cove promises to deliver.
Here is a list of current services.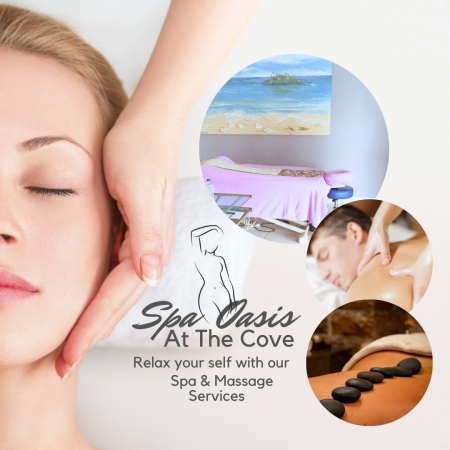 ---
A Heartfelt Thank You for Making Us Shine in Orlando Weekly's Best Of Series!
With immense joy and gratitude, we extend our sincerest thanks for making our hearts swell and our spirits soar! Your unwavering support and the time you dedicated to casting your votes have led us to another remarkable achievement. We are thrilled to announce that, in the prestigious "Best Attraction That's Not a Theme Park" category of Orlando Weekly's esteemed Best Of Series, we have proudly secured the third-place position yet again.
This achievement is a testament to the indomitable spirit of togetherness that defines our vibrant resort. We've always believed in creating an environment where each guest becomes a cherished member of our extended family. Your votes reaffirm that our commitment to excellence resonates with every one of you, and for that, we are truly humbled.
From the exquisite experiences we offer to the lasting memories you create within our haven, this recognition is a shared success. 
So, as we accept this honor with humility and joy, we raise a toast to you – our treasured guests, loyal residents, devoted visitors, and the heart and soul of this remarkable community. Your votes have given us a reason to celebrate.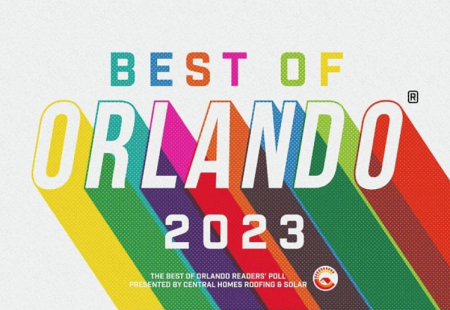 ---
Nude-A-Palooza 2023 TICKETS ON SALE!!!
Here is the official line-up for Nude-A-Palooza 2023 happening on October 21, 2023... It's time to get your tickets! Villa guests will receive up to two event tickets at half-price. This is a change from previous years so that we can maximize charitable donations.

Tickets are officially on sale and can be purchased HERE. Don't forget to book your stay for this big event. We might have last-minute reservation cancelations, so make sure you give us a call!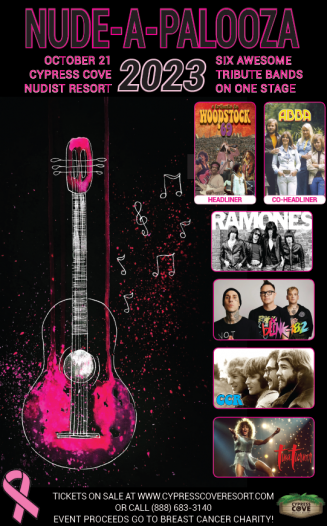 ---
News Outside the Cove
See what's making headlines in nudist news around the world. These things and more are being shared on our social media channels.

Follow us today to stay informed!






(Click one of these links to see the latest news!)
---
John Stamos Posts Nude Shower Photo After Milestone Birthday: 'The Other Side of 60'
Love to see more people embracing the nude! Come over to us to see what all this freedom can offer. Have Mercy!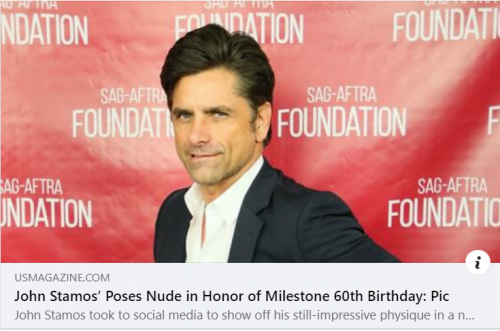 "John Stamos still has fans saying "have mercy" all these years later. The Full House alum recently took to social media to celebrate reaching a major life milestone: his 60th birthday. In honor of the big day, Stamos stripped down to his birthday suit — literally — and posed for the camera while enjoying an outside shower. While the actor showed off almost everything, he strategically used his right hand to cover the front side of his lower body." Read the full story HERE.
---
Another famous person "taking a risky nude pic." Just go out and enjoy nature in the buff. You'll thank us later.
Another famous person "taking a risky nude pic." Just go out and enjoy nature in the buff. You'll thank us later.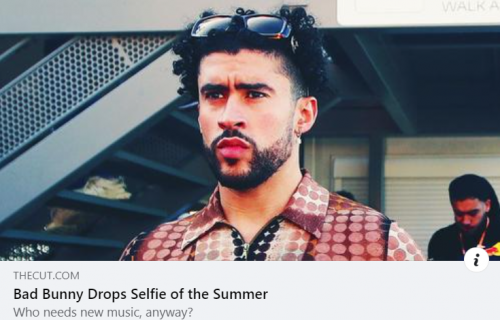 "While some artists were dropping either end-of-summer tracks (Selena, Addison, Miley) or each other (et tu, Pete?) or Scooter Braun (basically everyone else), Bad Bunny dropped, um, something else over the weekend. On Sunday, he posted a photo-video dump (at least 57 snaps, to be exact) of what appear to be his recent adventures to Instagram Stories. Including a nude selfie." Read the full story HERE.
---
Have You Seen Us Lately?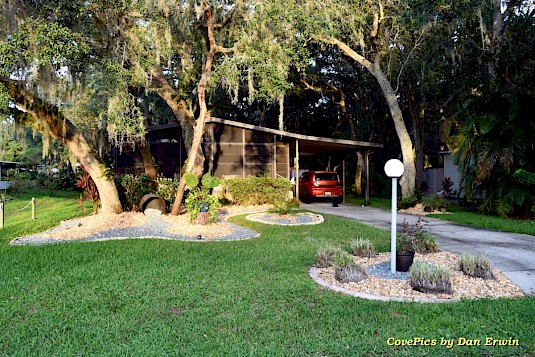 Just one of the beautifully landscaped lawns at the Cove.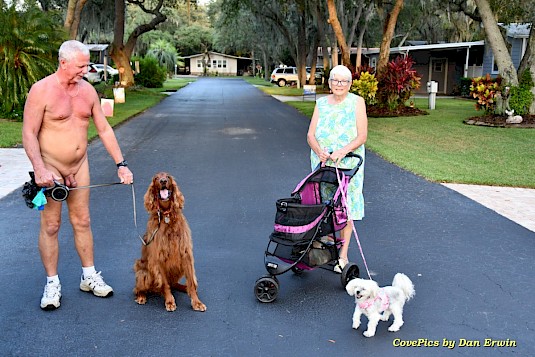 Cypress Cove is very pet-friendly.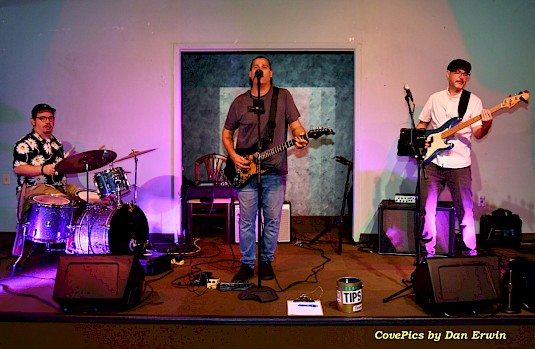 Dinner & Dancing with great music, The Rob Seay Trio, at Lakeside Restaurant on Saturday night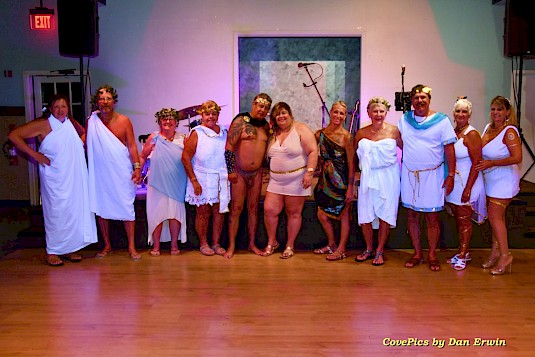 A big thank you to everyone who entered the Toga party contest at Lakeside Restaurant on Saturday night.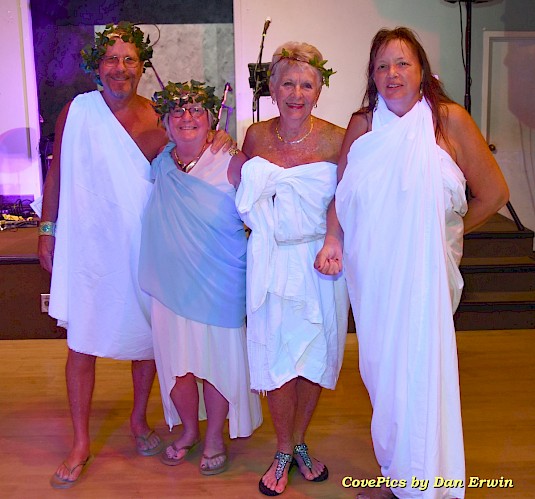 The winners of the Toga contest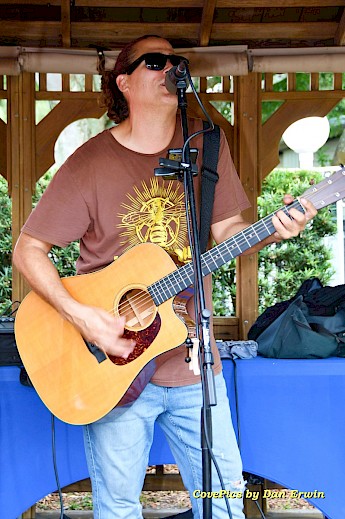 Live music at the west pool with Rob was a great way to spend a beautiful Sunday afternoon.
---
"Where Have You
Taken the Cove?"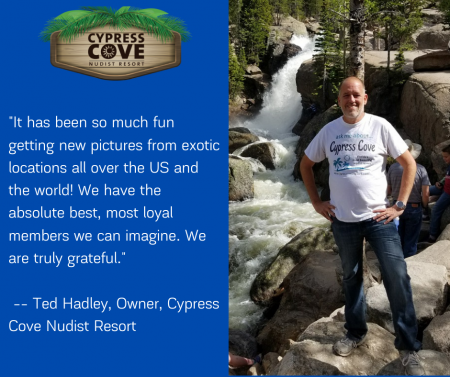 SEND US YOUR PHOTOS!!!
 We want to see where you have worn your Cypress Cove t-shirt, no matter which style it is! Wear it to town, the grocery store, while you are out and about, or at a national monument, and send us a photo! You will be featured in our newsletter or on our social media channels. 
Don't have a shirt yet? Purchase one at the main office or call and order one to show your pride in Cypress Cove! 
Call us at Toll-Free (888) 683-3140.

Send photos to Newsletter@CypressCoveResort.com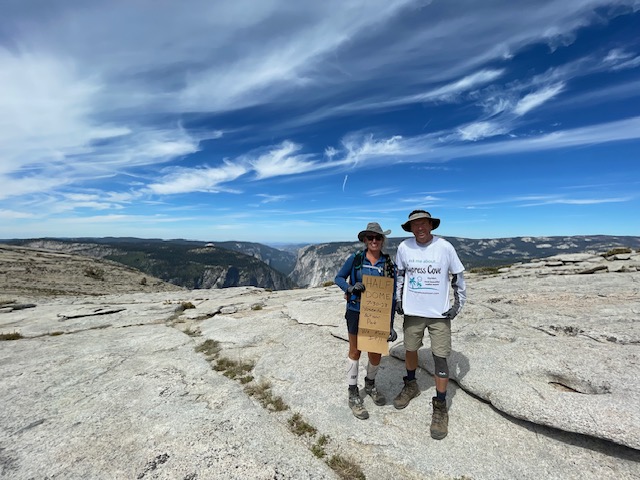 O'Connors on the summit of Half Dome!
Rising nearly 5,000 feet above Yosemite Valley and 8,800 feet above sea level, Half Dome is a Yosemite icon and a great challenge to many hikers.
Thanks for sending it in!

Where have you worn your Cypress Cove T-shirts?
Please send us a photo!
---
Book a Room Today!
It's never been a better time to stay at Cypress Cove! Book Online, Email Reservations, or Call Reservations toll-free at 888-683-3140.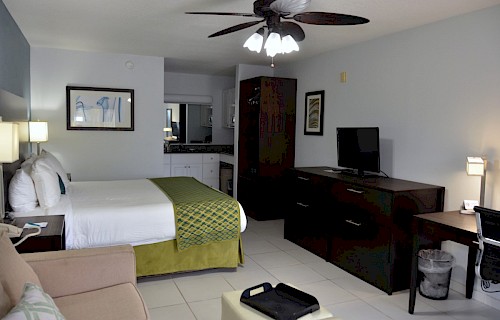 For Special Offers click HERE!
---
Every week we receive great reviews on TripAdvisor and Google; if you have visited or stayed with us, we would love to know about your experience. Click the logos below.