Laugh of the Week
---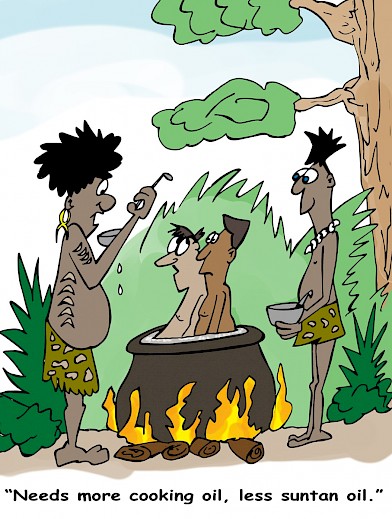 ---
Cove News   
---
Exciting Changes for our Massage Therapy Spa: Welcoming New Ownership!
We are excited to announce a refreshing change at our independently owned spa on the property. After 17 years of dedicated ownership by Tammy, Silver Lining Massage has transitioned to new hands with Cori and Jeff.
Cori, an experienced massage therapist, will now lead the way at Spa Oasis at the Cove. Her expertise and passion for wellness will undoubtedly bring a rejuvenating touch to your spa experience. But the familiar face of Tammy isn't going anywhere – she'll continue to contribute her skill and expertise as a massage therapist, ensuring a seamless transition and a continuation of the exceptional service you've come to know.
With this change comes a new chapter and a new name, as Silver Lining Massage transforms into the enchanting Spa Oasis at the Cove. The new ownership is committed to upholding the high standards of relaxation and rejuvenation you've always enjoyed.
Let's extend a warm welcome to Cori and Jeff as they embark on this exciting journey. Your continued support means the world to us, and we can't wait for you to experience the tranquil oasis they're cultivating. Embrace the change, relish the relaxation, and indulge in the serenity that Spa Oasis at the Cove promises to deliver.
Here is a list of current services.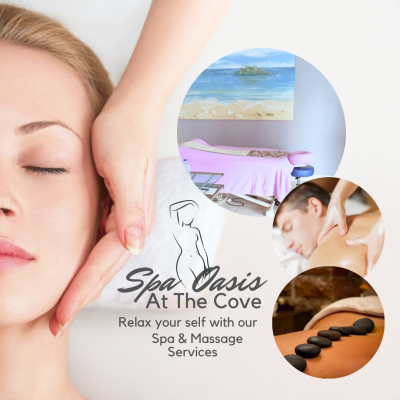 ---
A Heartfelt Thank You for Making Us Shine in Orlando Weekly's Best Of Series!
With immense joy and gratitude, we extend our sincerest thanks for making our hearts swell and our spirits soar! Your unwavering support and the time you dedicated to casting your votes have led us to another remarkable achievement. We are thrilled to announce that, in the prestigious "Best Attraction That's Not a Theme Park" category of Orlando Weekly's esteemed Best Of Series, we have proudly secured the third-place position yet again.
This achievement is a testament to the indomitable spirit of togetherness that defines our vibrant resort. We've always believed in creating an environment where each guest becomes a cherished member of our extended family. Your votes reaffirm that our commitment to excellence resonates with every one of you, and for that, we are truly humbled.
From the exquisite experiences we offer to the lasting memories you create within our haven, this recognition is a shared success. 
So, as we accept this honor with humility and joy, we raise a toast to you – our treasured guests, loyal residents, devoted visitors, and the heart and soul of this remarkable community. Your votes have given us a reason to celebrate.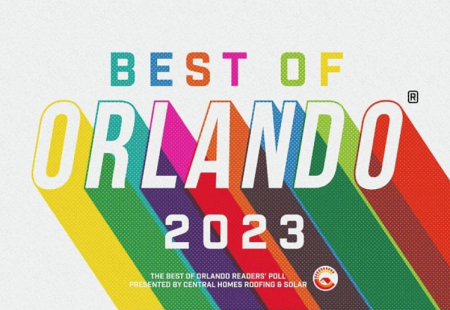 ---
Labor Day 5K
It's getting close. Come out and streak with us at the 10th annual clothing-optional run at Cypress Cove Nudist Resort on Saturday, September 2, 2023. Wear as little (or as much) as you like as you run/ walk around the beautiful 300-acre property. Day fees are included with your race registration and all preregistered runners are guaranteed commemorative race swag with their race packet so sign up early to be guaranteed one. The race starts at 8:15 am with check-in/ late registration from 7:00 am - 8:00 am. In addition, you can do a late sign-up on Friday from 7:00 pm - 8:00 pm. Join us for the race after-party around the pool for music, awards, great food, and drink specials.
To register for this year's race visit here. 

---
Library Open After Remodeling
The American Nudist Research Library is open after major remodeling. 200 feet of new shelf space has been added in the main room (as well as 30 feet in the back rooms). Paul LeValley, library president, explains, "In the early years, library growth happened mainly in the magazine collection. By now, that has stabilized. But in this age of self-publishing, we are receiving lots of new books and videos. We estimate that the new shelving will take care of our needs for about the next ten years. Come in and see the new look." 
Besides the carpenter, painters, and movers already mentioned, Janet Boylan, Frank Frech, Edward Waller, Lou Cook and her friend all helped with reshelving after the move.
The library may be closed for a few days, as librarians take late-summer vacations. More nearby volunteers are always welcome.

---
Nude-A-Palooza 2023 TICKETS ON SALE!!!
Here is the official line-up for Nude-A-Palooza 2023 happening on October 21, 2023... It's time to get your tickets! Villa guests will receive up to two event tickets at half-price. This is a change from previous years so that we can maximize charitable donations.

Tickets are officially on sale and can be purchased HERE. Don't forget to book your stay for this big event. We might have last-minute reservation cancelations, so make sure you give us a call!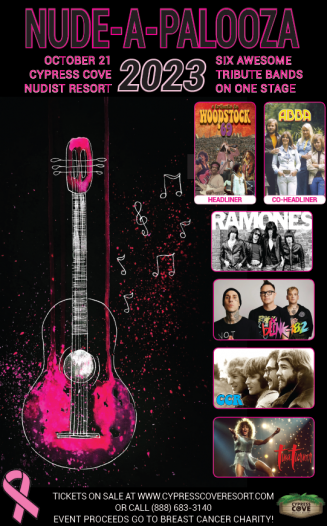 ---
Cheesecake Bakesale
Herman is baking his heart out for this year's annual cheesecake bakesale. All proceeds go to benefit a breast cancer charity. He will be located in the Gameroom on Saturday, October 14 from Noon to 4 pm. Cash preferred, account charges available. 
If you can't join us in person but still want to help this amazing cause, purchase a virtual cheesecake here! 

Make sure you check out the raffle that Herman has set up. He is raffling off this TV and much more. If you'd like to donate something to be raffled, please get with Herman at Cheeks.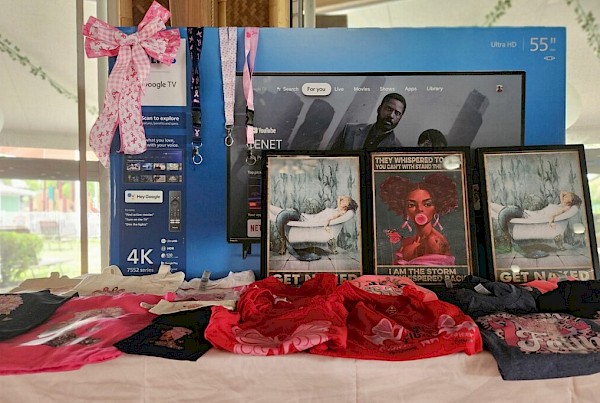 ---
News Outside the Cove
See what's making headlines in nudist news around the world. These things and more are being shared on our social media channels.

Follow us today to stay informed!






(Click one of these links to see the latest news!)
---
Kendall Jenner Poses Naked On A Horse For Sexy New Stella McCartney Campaign
A very artistic photoshoot with Kendall Jenner. Find your inner Kendall!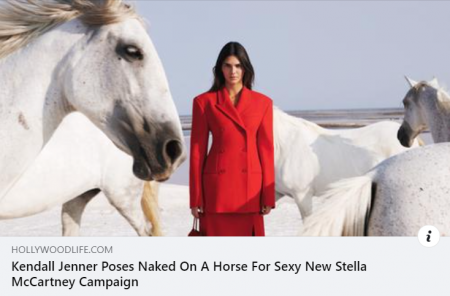 "Another day, another fashion campaign for Kendall Jenner who just went totally nude in a new Stella McCartney Winter 2023 campaign. The 27-year-old looked stunning when she bared it all for the photoshoot and rocked a slew of sexy outfits. In the nude photo, Kendall rocked nothing but a pair of thigh-high brown and white animal-printed heeled boots while lying on top of a white horse, Kendall was naked in the photo and covered up her bare chest with one hand while her other hand held a backpack in the same print as her boots." Read the full story HERE.
---
Elizabeth Hurley bares all in nude pool video that sparks reaction from fans
Who doesn't want to swim naked? Visit us Elizabeth!!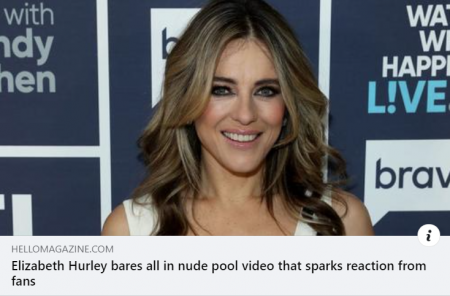 "Elizabeth Hurley is aware summer is almost over, so she is soaking up every last drop of sun she can get. The model and actress, 58, knows just how to take advantage of the fleeting, warm summer temperatures, and turned up the heat even more with her latest video. Fans of the Gossip Girl alum recognize she's no stranger to cheeky swimsuit photos, but as summer comes to an end, she did away with her bikini and shared her sultriest pool video yet. Elizabeth took to Instagram Monday and sparked quite the reaction from her fans with her latest video, as it captured her fully naked while relaxing on a pool float." Read the full story HERE.
---
Have You Seen Us Lately?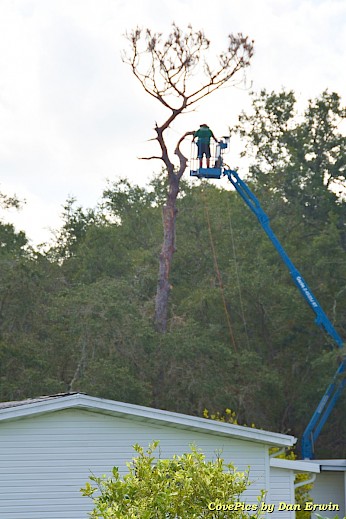 Watching a skilled professional cut down a very large tree was amazing to watch.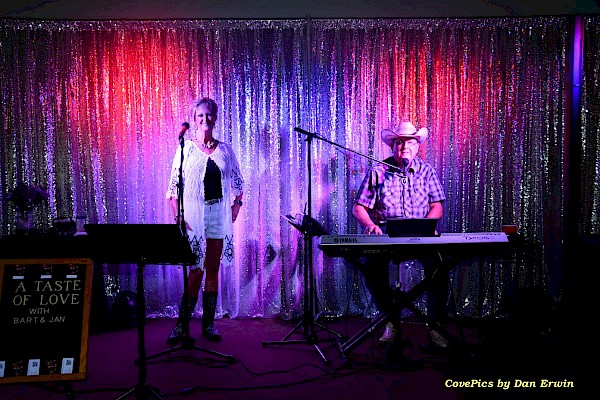 A Taste of Love with Bart & Jan were the Friday night entertainers at Lakeside Restuarant.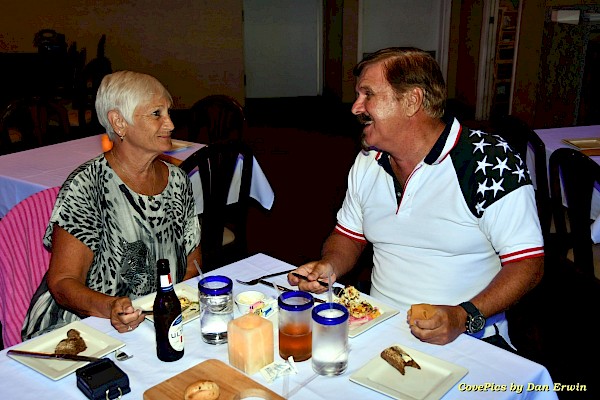 What could be more fun than a "date night" at Lakeside Restaurant? A wonderful evening of dinner, music, and dancing.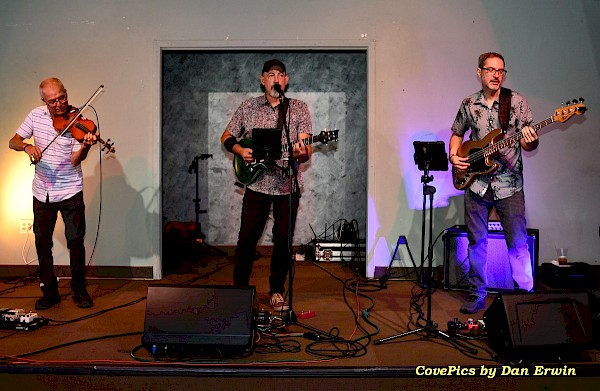 The Saturday Evening Dance with Live Music by Hacksaw Hamlin, at Lakeside Restaurant.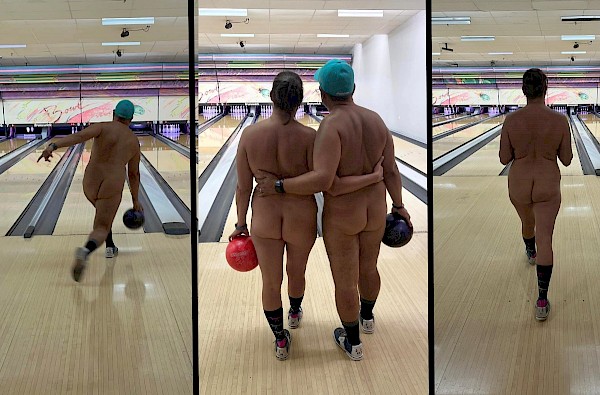 Nude Bowling for a Cause - Wigs for Kids Fundraiser was a huge success.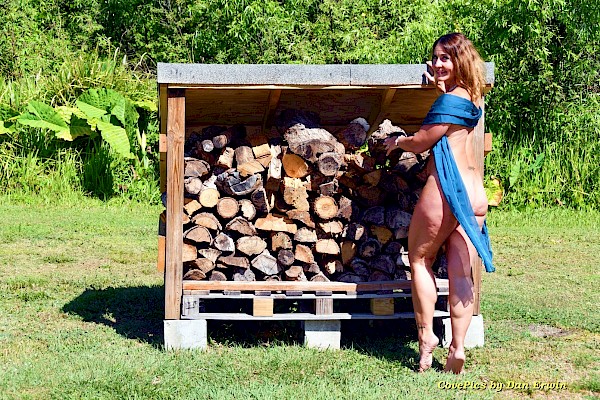 There is always dry firewood available at the beachfront firepits, thanks to our great maintenance staff.
---
"Where Have You
Taken the Cove?"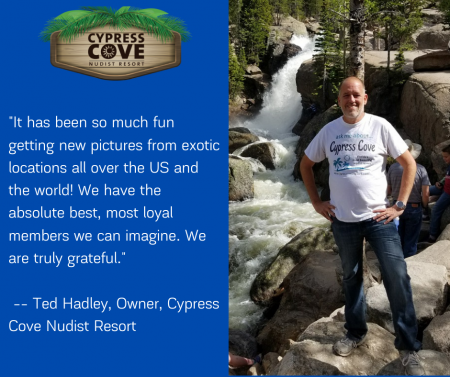 SEND US YOUR PHOTOS!!!
 We want to see where you have worn your Cypress Cove t-shirt, no matter which style it is! Wear it to town, the grocery store, while you are out and about, or at a national monument, and send us a photo! You will be featured in our newsletter or on our social media channels. 
Don't have a shirt yet? Purchase one at the main office or call and order one to show your pride in Cypress Cove! 
Call us at Toll-Free (888) 683-3140.

Send photos to Newsletter@CypressCoveResort.com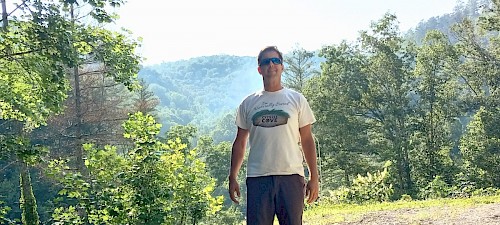 Dave is representing Cypress Cove in the Blue Ridge Mountains in West Virginia. 
Thank you for sending it in, Dave! 

Where have you worn your Cypress Cove T-shirts?
Please send us a photo!
---
Book a Room Today!
It's never been a better time to stay at Cypress Cove! Book Online, Email Reservations, or Call Reservations toll-free at 888-683-3140.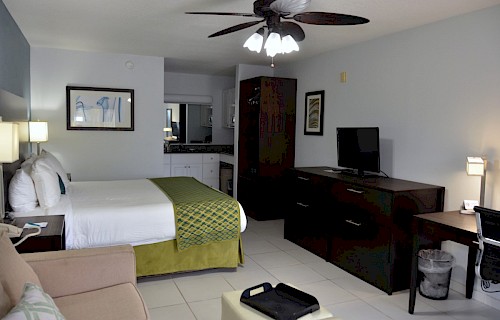 For Special Offers click HERE!
---
Every week we receive great reviews on TripAdvisor and Google; if you have visited or stayed with us, we would love to know about your experience. Click the logos below.