Laugh of the Week
---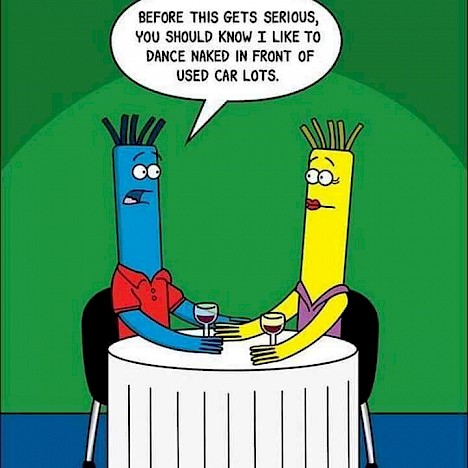 ---
Cove News   
---
Gatehouse Renovations
The gatehouse renovations started a little sooner than expected. It was moved to the top of the list in the Early morning hours of Wednesday. Please use the C-Pass lane for entry to Cypress Cove. As always, use caution entering as there will be an attendant present. This is a developing "renovation"... additional information will follow. Thank you for your patience!

---
Blackberry Jam
Come jam with Blackberry Jam at the West Pool on Saturday, April 15 at Noon. Naturist family that loves to rock out together. They are a MUST-SEE band.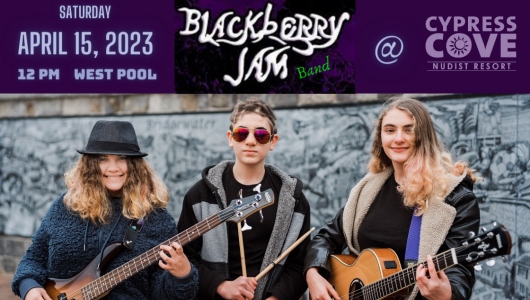 ---
Entertainment Coming Up at Lakeside
Kristie Deluca - Saturday, April 15
If you were here for International Women's Day, then you probably saw the Kristie DeLuca Band take the stage. If you missed it, HERE IS YOUR CHANCE! She is back by popular demand on Saturday, April 15, at 7 pm.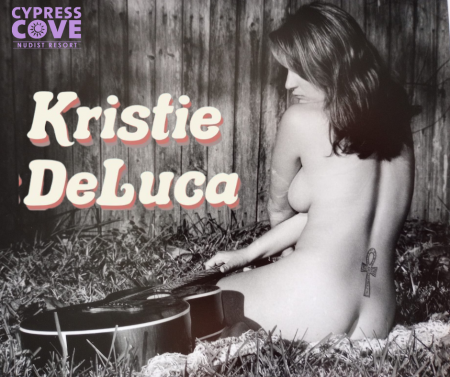 Live Tribute to Paul McCartney - Saturday, April 22
Join us at Lakeside on April 22 at 7 pm as we welcome a Live Tribute to Paul McCartney. Our best bartenders will be pouring your favorite drinks. See you there!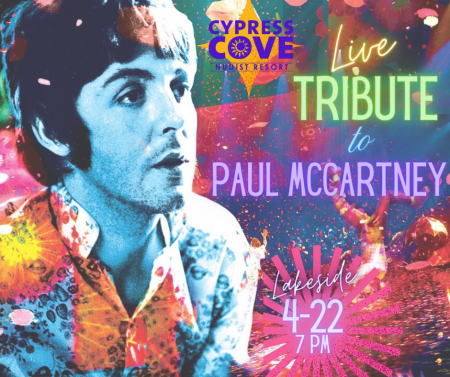 ---
Blood Drive April 23
OneBlood will be here taking blood donations from 11 am - 4 pm. Appointments are not required but are encouraged. If you want to make an appointment, please click here.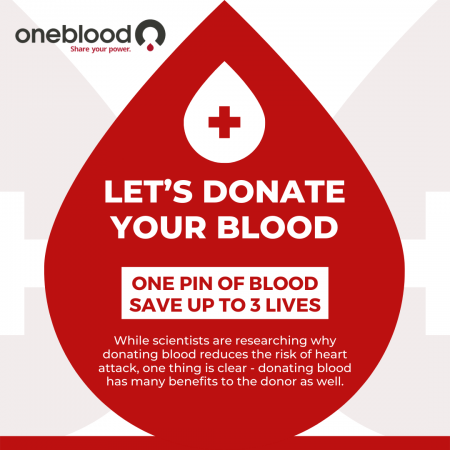 ---
Uncovered Gem
During the renovation of the Gatehouse today, our engineers uncovered a painting from the original build. Looks like they needed a piece of wood during the construction and used this old painting that was painted on plywood. Waste not, want not… we are leaving that hidden gem right in place!

---
Hey, Residents! The Spring Contest is BACK!
We are heading into the spring season again. What better way to celebrate than with our residential spring clean-up contest? Beginning April 1 thru June 30, 2023, residents of Cypress Cove Resort can submit photos to be considered for one of two categories. Those categories are Most Beautiful Lot and Most Improved Lot. You will also have the opportunity to vote for the category of Most Beautiful Lot to determine the winners. The winners of both categories will be announced and highlighted in the newsletter at the end of each of those three months (April, May, and June).
As an incentive, we will be awarding prizes to the winners of each of those categories. Each of the winners will receive one Lowes gift card worth $250, yes, a $250 Lowe's gift card! And a beautiful yard sign that you can proudly display on your lot during the month that you won.
Please send all photo submissions and votes to nominations@cypresscoveresort.com.
Be sure to clearly include the lot number you are submitting or voting for. There will also be a small box located in the front office where you can write in your vote if you do not have email access. Please only vote once per lot. For helpful spring cleaning and Florida-friendly landscape tips, please click on the links below:
We appreciate everyone's efforts in properly maintaining their lots and hope that this will further motivate everyone to continue taking pride in their homes and lots for the rest of the year.
If you're visiting us from afar, please take a moment to stroll the streets and see the beautiful landscapes that our residents have worked so hard for. 

---
News Outside the Cove
See what's making headlines in nudist news around the world. These things and more are being shared on our social media channels.

Follow us today to stay informed!






(Click one of these links to see the latest news!)
---
Halle Berry shuts down troll over criticism of nude balcony photo
Imagine having such a negative perspective of "nude"...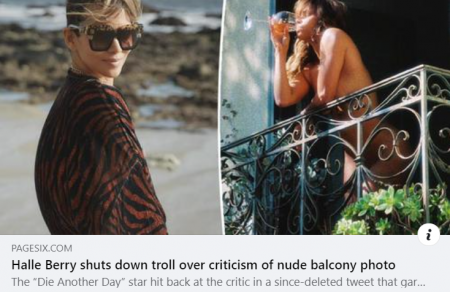 "Halle Berry is going to need another glass of wine. Not long after the "Monster's Ball" star shared a photo of herself drinking wine naked on her balcony Saturday, she had to shut down a troll who criticized her. 'Imagine being in your 50s, still posting nudes for attention in menopause when you should be chilling with the grandkids,' the critic wrote in a since-deleted tweet." Read the full story HERE.
---
The Füde Dinner Experience Features Nude Guests (Seriously)
"During this experience, guests are invited to bare all by leaving not just their coats but their entire wardrobe at the door to enjoy a delicious meal completely naked with a bunch of strangers." So what's the issue? LOL! That's an everyday occurrence at a Nude Resort!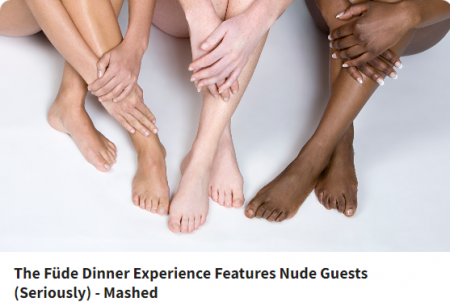 "If you're a foodie who loves visiting one-of-a-kind restaurants, then immersive dining is the ideal way to elevate your dining experience to the next level. Over the past few decades, designers have found new methods of fusing together eating out with a range of sensory experiences and creating a brand-new art form in the process. Many themed restaurants, such as a U.K. restaurant based around Batman's Gotham City, transport diners into their favorite worlds from fiction where they can explore familiar locations. A restaurant at Disney World blasts guests into a simulated intergalactic environment through space elevators so they can enjoy panoramic views of space and astronauts through the restaurant's windows. If you're feeling particularly brave and really want to test out your senses, there are also immersive restaurant experiences where you can dine entirely in the dark." Read the full story HERE.
---
Have You Seen Us Lately?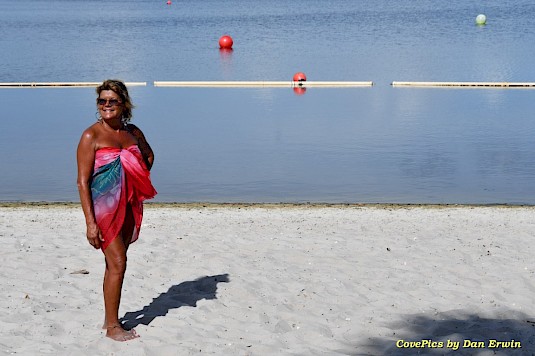 Photography is not allowed in many areas of the Cove, but an afternoon photo at the lakefront is a wonderful souvenir of your time at Cypress Cove.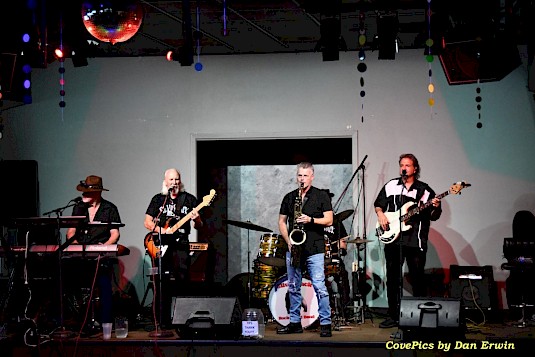 The band Silverback filled Lakeside with Classic Rock Music on Saturday night.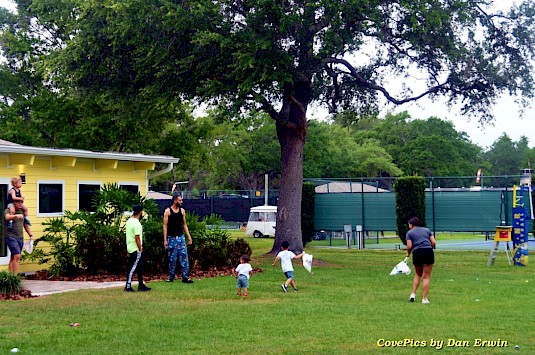 The annual Easter Egg Hunt on the Sunning Yard is always a fun event.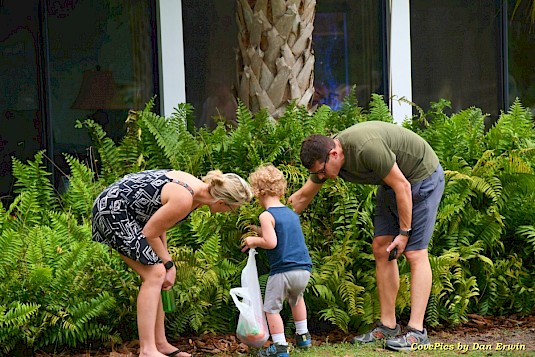 The Easter Bunny found lots of spots to hide the eggs. Some are easy to find and some are a little more challenging.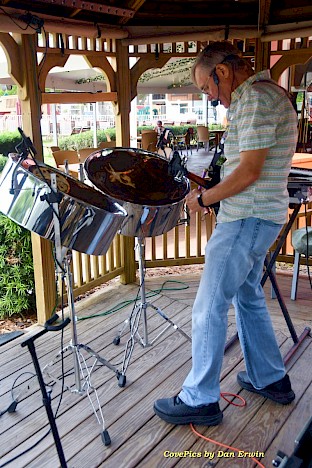 The Conch Man plays the steel drums, guitar, melodica, and conch shells. Often all at the same time.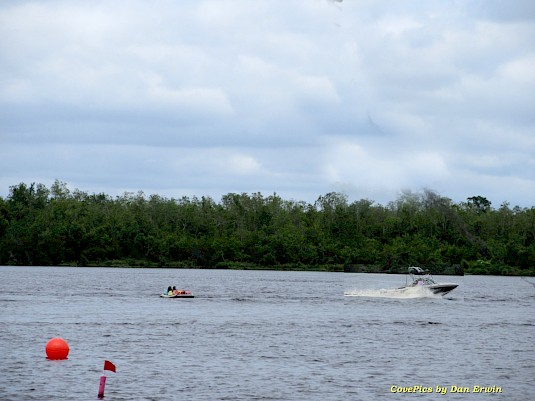 Family fun on beautiful Brown Lake.
---
"Where Have You
Taken the Cove?"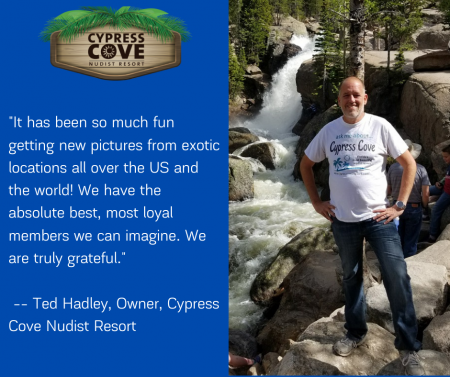 SEND US YOUR PHOTOS!!!
 We want to see where you have worn your Cypress Cove t-shirt, no matter which style it is! Wear it to town, the grocery store, while you are out and about, or at a national monument, and send us a photo! You will be featured in our newsletter or on our social media channels. 
Don't have a shirt yet? Purchase one at the main office or call and order one to show your pride in Cypress Cove! 
Call us at Toll-Free (888) 683-3140.

Send photos to Newsletter@CypressCoveResort.com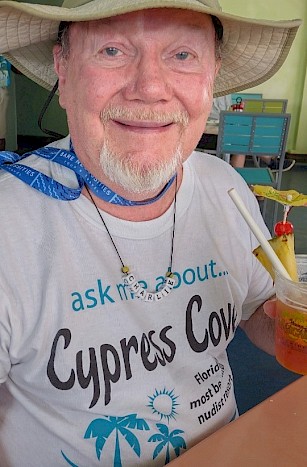 One of our awesome members in Grand Turk.
Thanks for sending it in, Linda!

Where have you worn your Cypress Cove T-shirts?
Send us a photo!
---
Book a Room Today!
It's never been a better time to stay at Cypress Cove! Book Online, Email Reservations, or Call Reservations toll-free at 888-683-3140.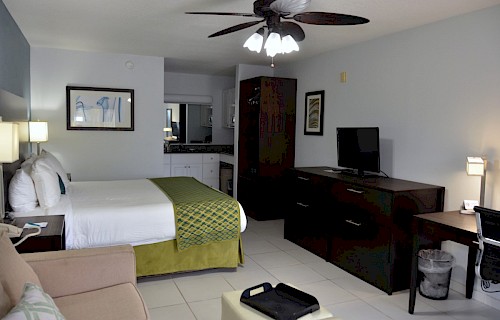 For Special Offers click HERE!
---
Every week we receive great reviews on TripAdvisor and Google; if you have visited or stayed with us, we would love to know about your experience. Click the logos below.