Laugh of the Week
---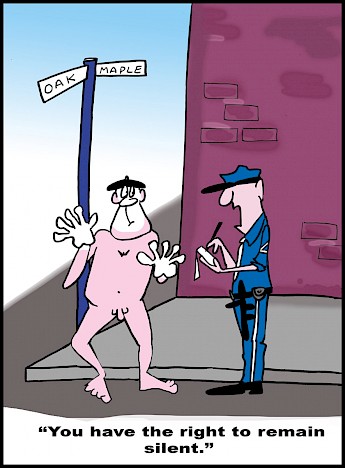 ---
Cove News  
---
Get Tickets Early and  S A V E  $$$!!!
Ticket prices go up on October 1 so buy now and save. Our rooms are booked but you can still dust off that tent in the garage and grab yourself a tent camping Nude-A-Palooza combo ticket. The weather is always nice in October, so it's a perfect time to camp. Tickets can be purchased HERE. Give us a call at 407-933-5870, we are happy to answer any questions you might have.

Nude-A-Palooza Volunteers Needed!
Cypress Cove is looking for volunteers to work at our awesome Nude-A-Palooza breast cancer charity event on October 22. From parking to gate guards to crowd flow control, we have a job for you. Be a volunteer and get a free ticket to this great all-day concert! Contact Carolyn via activities@cypresscoveresort.com and sign up today!
---
Nude 4 Charity Challenge!
We need our NUDISTS! We want you to take to social media and challenge your friends and family to take the #Nude4Charity Challenge. Head over to your favorite social media platform (Facebook, Twitter, or Instagram), and tag the friends you are challenging along with posting the photo below. Let's see if we can make this Nude-A-Palooza the best yet! This cause hits very close to home this year with several of our own employees being affected. CHALLENGE your circle to help support this amazing cause. You can simply find one of our posts on social media to share and tag those who you want to take this challenge. We are asking everyone to participate in this amazing cause. From simply sharing a post to showing up for the event, your contribution matters more than you know.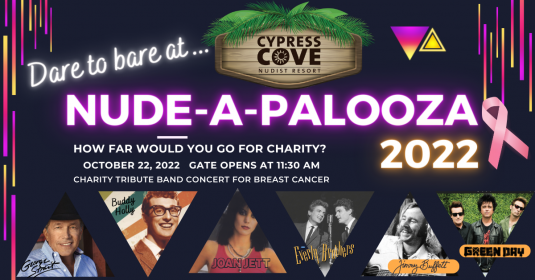 ---
Fall Craft Fair
It's that time of year when you start to see pumpkin spice everything and the weather starts to turn cool. Our crafters are getting an earlier start this year. Join us for the Fall craft fair happening on October 8 from 9 am to 2 pm. Come out and support your fellow nudists.
For our crafters, if you want to reserve a table, please email Suzanne at Suzanneg541@gmail.com. No resale items. All items must be homemade. We are holding it early this year in order to sell Halloween goods.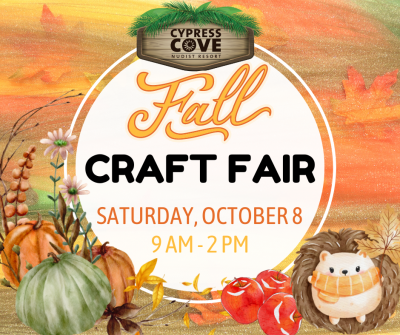 ---
New Tanks for BodyWorks Gym
We have given you a great reason to pick up one of these Stripped & Ripped tank tops! Wear it to the newly renovated gym or out for a grocery run. Show your Cypress Cove pride! They are available at the main office. We can also ship one to you! Give us a call to order one today.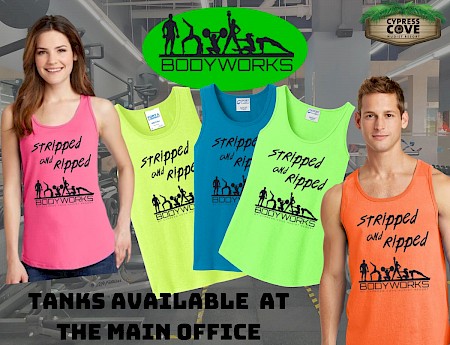 ---
Samples from the Photo Club Contest
There were many great submissions to the Camera Club photo contest. Here is a small sample of winners. Stop by the Gameroom to see the display of photos. 
(Click to enlarge photo) 
---
Blind Creek Beach Charter Bus
A group of Cove residents and members is chartering a big luxury motorcoach to take up to 50 Cove beach-lovers to and from Blind Creek Beach on Sunday, October 16, 2022, a week before Nude-a-Palooza, for a day of sun, sand, surf, and fun. The beach is awesome and the ocean will be super nice after warming up for us all summer long. Tickets are just $42.50 each, and you can bring as much stuff as you like to the beach, and not worry about tolls, parking, high gas prices, or traffic.
See full details HERE and then buy your tickets today! Ticket sales close October 1!
Hey TNS members... Cypress Cove is EXCITED to announce a SPECIAL offer for those looking to book a villa stay AND take the ride on the Charter bus. To book your stay call us at 407-933-5870.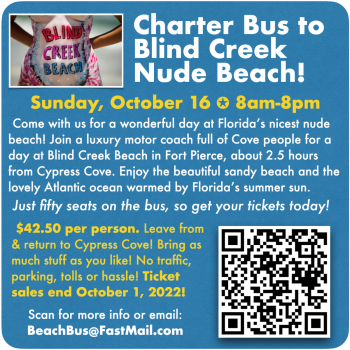 ---
Property Updates
Bodyworks Gym
It is completed! Check out the updated, branded gym. Stop by the front desk to inquire about membership and pick up a BodyWorks tank. We will see you stripped & ripped at BodyWorks!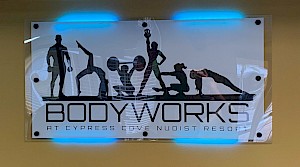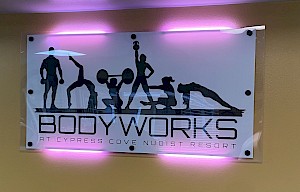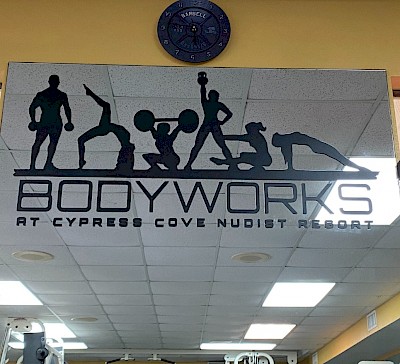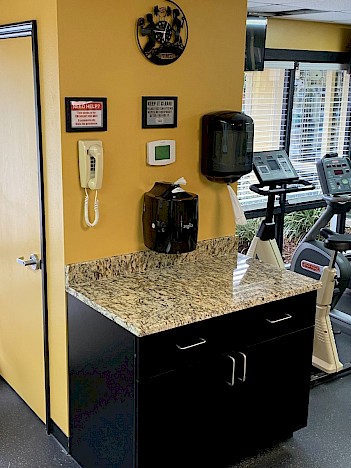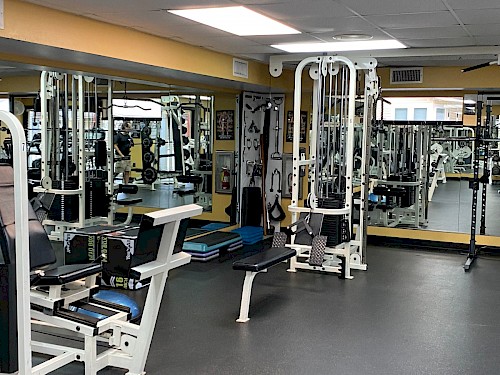 Street Repair & Resealing
The street repair & resealing is complete! A very big thank you to all of our residents, members, and guests that were patient with the project. We truly appreciate you. 
Another big thank you to the Residential Property Manager, Armando Colon, for overseeing this project. This included weekends and late evenings to make sure traffic was routed the correct way and that people found the secondary entrance with ease. 
Pickleball & Tennis Courts
Nude pickleball and tennis are really taking off (pun intended) and our courts are well loved. Tennis & pickleball courts have re-opened after being repaired, resealed, and repainted, so make sure you check out the Have You Seen Us Lately section for a picture.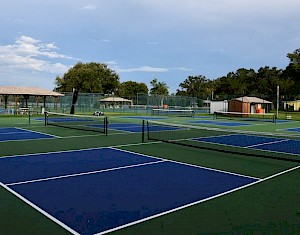 ---
News Outside the Cove
See what's making headlines in nudist news around the world. These things and more are being shared on our social media channels.
Follow us today to stay informed!






(Click one of these links to see the latest news!)
---
A Place in the Sun fans floored as buyers search for property near the nudist beach
Everyone wants to be close to their favorite nudist place!!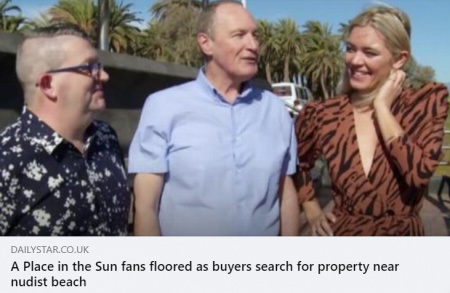 "A Place in the Sun fans was left gobsmacked after a couple went searching for a holiday home to share with their families near a gay nudist beach. Mark and Peter were on the lookout for an £80,000 property search in Maspalomas, Gran Canaria, that they wanted to share with their families and cockapoo, Rosie and that were also close to LGBT-friendly areas, including a nudist beach." Watch the video HERE.
---
Ashley Graham Leaves Nothing to the Imagination in Her Empowering Nude Cover Shoot
Be EMPOWERED... The human body is natural. We are a FAMILY FRIENDLY naturist resort, so come by here anytime you'd like to get some sun. No one will judge you!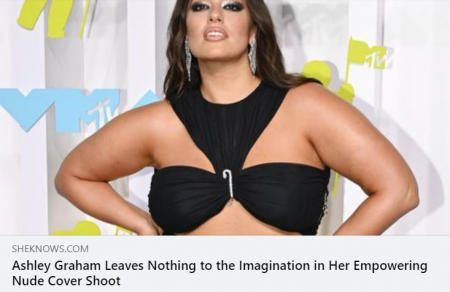 "Ashley Graham's new cover shoot may be her most empowering yet! On Aug 28, Graham blessed our timelines yet again with another confident, sexy nude photoshoot: but this time, she bares all for her loyal fans. Graham uploaded the cover shoot with the caption, 'perfect just the way you are // my cover for @theperfectmagazine...' In the first show-stopping photo, we see Graham posing fully nude, showing her unedited skin and rocking a dark eye look. Then in the next snapshot, we see her backside, fully seeing her bottom, followed by a black-and-white photo of her proudly showing off her gorgeous stomach rolls." Read the full story HERE.
---
Have You Seen Us Lately?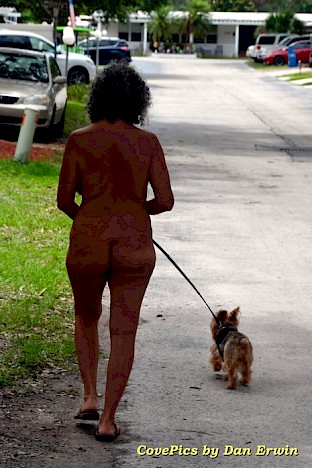 Something as common as walking your dog is somehow more enjoyable at Cypress Cove.

The refinishing of the streets of Cypress Cove is nearing completion.

The repair & refinishing of the Pickleball Courts is complete and looks wonderful.

A fun sign just appeared on a tree in the campground.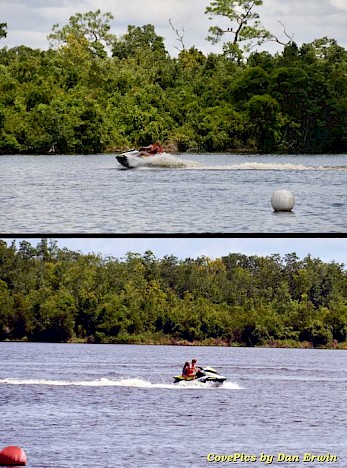 Having fun on Brown Lake.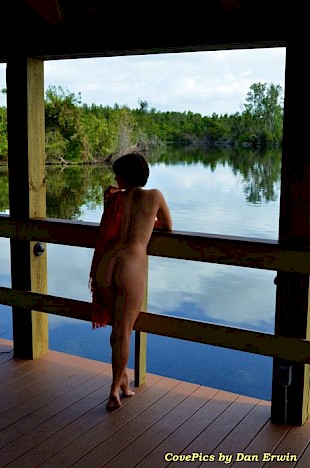 The end of another fun weekend at Cypress Cove.
---
"Where Have You
Taken the Cove?"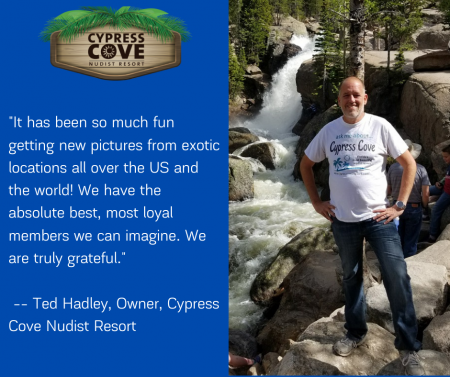 SEND US YOUR PHOTOS!!!
 We want to see where you have worn your Cypress Cove t-shirt, no matter which style it is! Wear it to town, to the grocery store, wear it while you are out and about, or at a national monument, and send us a photo! You will be featured in our newsletter or on one of our social media channels. 
Don't have a shirt yet? Purchase one at the main office or call and order one to show your pride in Cypress Cove! 
Call us at Toll-Free (888) 683-3140.

Send photos to Newsletter@CypressCoveResort.com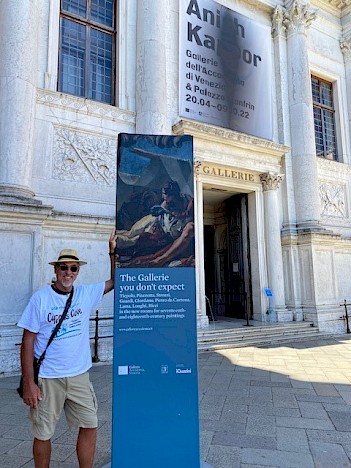 Mike Outside Accademia Gallery, Venice​​​​​.

Where have you worn your Cypress Cove T-shirts?
Send us a photo!
---
Book a Room Today!
It's never been a better time to stay at Cypress Cove! Book Online, Email Reservations, or Call Reservations toll-free at 888-683-3140.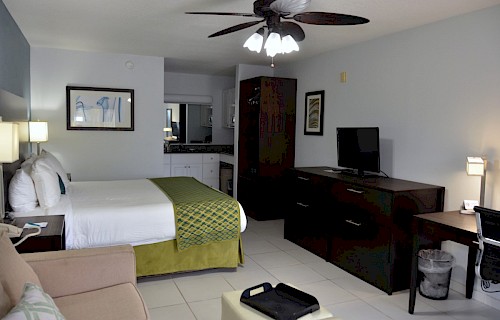 For Special Offers click HERE!
---
Every week we receive great reviews on TripAdvisor and Google; if you have visited or stayed with us, we would love to know about your experience. Click the logos below.