Laugh of the Week
---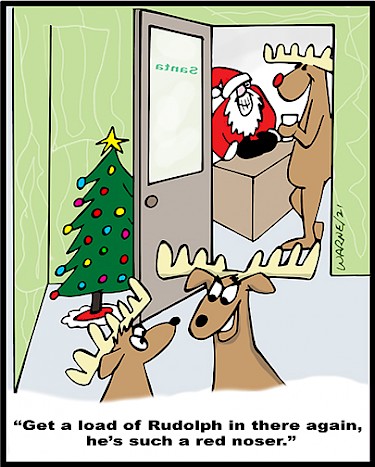 ---
Cove News  
---

As we round the bend capping off another difficult year, we are about to enter a season of gratitude and giving. It is in this spirit that Cypress Cove would like to re-introduce a Holiday countdown of sorts, affectionately dubbed "Blessings of The Cove"— a period of supporting those in our nudist family who have the greatest need in consideration of these trying times.
Through the end of the year, we are inviting Cypress Cove residents and members to write to us and tell us of their need. How have you been severely impacted by COVID-19? What do you think would help you most during this difficult time? Each week, we will choose a letter and will respond with assistance and support. You can either drop off a letter to the Main Office, care of Peter Sewall, or email Peter at CoveBlessings@cypresscoveresort.com.
Cypress Cove has enjoyed a long history of community support both participating in, and spearheading, various events ranging in size and reach. It is the members of our naturist community that have enabled growth and success through the years. As such, we thought it was important to finish the year with full focus on this community—those of you "inside the gate." It can be hard to ask for help, but please let us know if you have an exceptional need. It is our goal to make your holiday season a little bit brighter.
We already know that the Cypress Cove nudist community has a big heart and a philanthropic spirit, so we'd encourage those of you who are not in need to lend support to your friends and neighbors during this time.  If you'd like to help us expand our efforts, you may do so at this link; simply select Blessings of The Cove Donation.  We want "Blessings of The Cove" to spill over into all corners of our amazing community.
With thanks and gratitude, 
Peter Sewall
General Manager
This week's blessing recipient: 
To Be Determined...
---
A Thank You from the Staff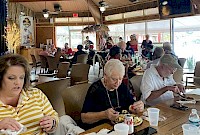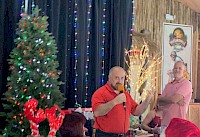 Our staff gathered last week to celebrate the holidays while enjoying some old-fashioned fellowship. Gifts & donations arrived at the office from far and wide. These gifts that you all so graciously donated were raffled off at our holiday luncheon with enough items to provide each employee in attendance a gift. Again, I cannot express the gratitude I have for all of you who have shown my team so much love and generosity through this difficult year. Our Cove community, members, and visitors are wonderful. 
Peter Sewall
General Manager

---
Return of Chef Michael
Please join us in re-welcoming Chef Michael to the Cypress Cove family. He is returning to run the kitchen at Cheeks. He's already brought on a few new cooks and he's adding service staff next. He's working on updated menus and expecting to re-open breakfast 7 days a week at the start of the new year. Hallelujah! Welcome back aboard Chef Michael!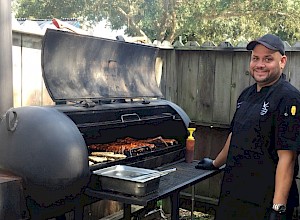 ---
Fond Memories of Cypress Cove
We love when people share memories of their time at Cypress Cove. Here is a special memory from Vince who reminisces about his marriage proposal stay. Do you have a wonderful memory that you'd like to share with us? Send it to Newsletter@CypressCoveResort.Com
I don't have a photo to share, but I would like to share a very special memory of Cypress. My wife's first nudist experience was at Cypress Cove in 2011. I've been a nudist since the late 1970s. In 2012, for her December birthday, we decided to spend a few days at Cypress. The weather was beautiful, so we spent our days by the west pool. On her birthday, laying out in a beautiful clear blue sky, 80 degree day, I proposed to her with a gold band with white and yellow gold hearts tied together. But that wasn't the only good part of this visit. That evening we decided to have dinner at Lakeside Restaurant. You know that dream people have where they show up somewhere and they are the only one naked? Well, that happened to me. That particular evening was pretty cool, so my wife wore a wrap to keep warm. I carried a towel to sit on for dinner, (for me, coming to Cypress is to be nude as much as possible). Being mid December, the place was packed with Snow Birds. As we were talking to the hostess about seating, I looked around and it seemed all eyes were on us. The restaurant was maybe half full, and everyone was dressed. A couple came up to us and asked if I knew I was naked? Kind of a silly question, but whatever. I replied that I thought this was a Nudist Resort and why is everyone dressed. We all had a good laugh about it. So even though I'd been a nudist more than 35 years at that point, I have to admit it was a little strange being the only naked person in the room. As dinner was finishing up, the music started and more people began to disrobe, dance and have fun. It was such a great time for us, oh and she did say YES!! 

Thank you for all for all that you do for your guests. 

Merry Christmas and Best Wishes for the New Year.   

Vince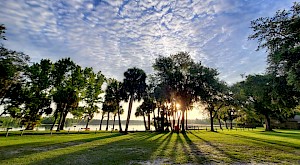 ---
Blood Drive
It's the holiday season and we are all are in the giving spirit. Join us in giving the gift of life. OneBlood will be here on December 26 behind Lakeside. If you would like to sign up for an appointment, please do so here. All donors will receive a OneBlood Blanket and a $20 eGift Card! Plus, a wellness checkup including blood pressure, temperature, iron count, pulse, and cholesterol screening!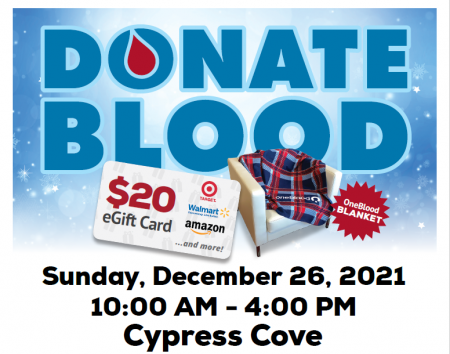 ---
Crazy Socks (Nude) Bowling 
Our friends at Crossed Oaks Haven have put together another nude bowling gathering at Orange Bowl Lanes in Kissimmee on January 16, 2022, from 10 am to 1 pm. Don't forget your crazy socks, you might just win a prize! The cost for this event is $20 for those over 35 years of age, $10 for 18-35 years, and free for those under 18. Please bring cash for the entry fee and sign in at the table with Crossed Oaks Haven staff. The fee includes the shoe rental and all the games you can bowl. 
Those with the highest cumulative score will take possession of the roving Nude Bowling Champion trophy. Available snacks include Popcorn, soft drinks, and chocolate chip cookies. See you at the lanes! For more information reach out to crossedoakshaven@aol.com.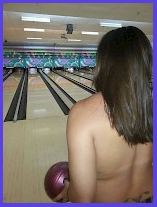 ---
Library Seeks Additional Volunteer Help 
Staffing needs at the American Nudist Research Library have changed over the last few weeks as volunteers have stepped forward.  We could still use:
A treasurer.  Experience preferred.

Someone with people skills to be our Membership Chairperson.

One or more material scanners. (Could be a seasonal resident or visitor)

Someone to locate and physically paste in missing pages. (Could be seasonal)

Regular librarians to run the library one afternoon a week. (Resident or seasonal)
If you would like to help in a worthy cause, please pop into the library on a Tuesday afternoon to discuss your interests and time available with library president, Paul LeValley (paullevalley@peoplepc.com).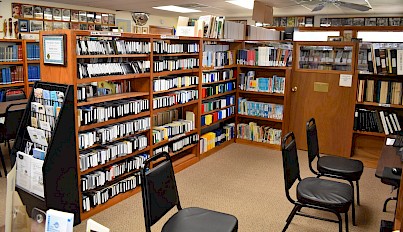 ---
Last Chance! Nudist Holiday Gift Guide 2021
This is your last chance to check out our 2021 Nudist Holiday Gift Guide! We have put together yet another gift guide for our favorite nudists. Send it to your friends and family and let them know what you really want. Don't let anyone else buy you another useless piece of clothing. Check out this year's holiday gift guide here.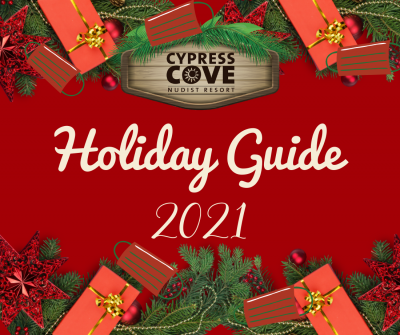 ---
Big Nude Boat 2022
The Big Nude Boat 2022 is right around the corner. Cypress Cove Nudist Resort is proud to serve as your pre- and post-cruise assistant. Why not fly into Orlando, stay at The Cove a few nights, let us tend to your luggage, and we'll even do the driving? Contact our office manager, Tiki, for more information or to reserve your seat on the bus. She can be contacted at tiki@cypresscoveresort.com. Don't miss out, seats are filling up very quickly!
Information on the Bare Necessities can be found here.
Information on staying with Cypress Cove can be found here.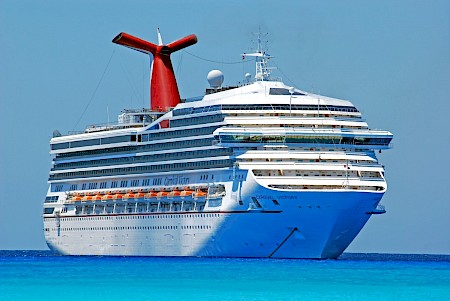 ---
Limited Edition Cypress Cove Ornament! - Still have a few left!! 
Decorate your tree with an ornament that expresses your nudist spirit! This die-cast metal, snow globe-shaped ornament measures 2.5 inches, making it the perfect decoration on any sized tree. It's truly a limited edition--we didn't order very many--so get yours while they last! Available in the main office lobby or through our online store, at only $12.95 they're going to go fast! They make great gifts, so grab a few!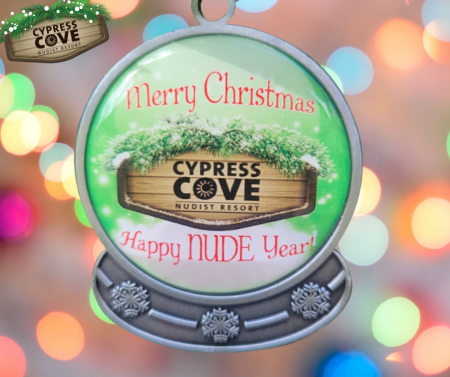 ---
Holiday Hours
While meeting the needs of our guests, we're also giving staff members time to spend with their families during the holidays. Please take note of our adjusted office hours:
Office Hours:
Christmas Eve: 7:30 am – 6pm

Christmas Day: 7:30 am – 3:30 pm

New Years Eve: Regular Hours

New Years Day: Regular Hours
Cheeks Hours: 

---
Nude Floaty Pen
Don't forget about our nude floaty pens! They make for a perfect stocking stuffer or subtle hint that you want to plan a trip to Cypress Cove. Pick up one or a pair today! Visit our online store to have them delivered to your door.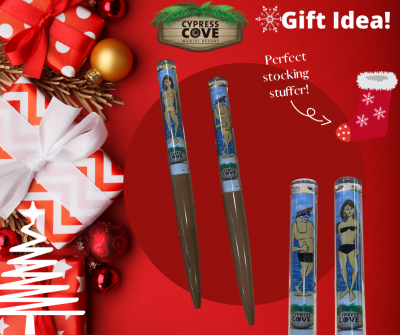 ---
News Outside the Cove
See what's making headlines in nudist news around the world. These things and more are being shared on our social media channels.
Follow us today to stay informed!






(Click one of these links to see the latest news!)
---
Gordon Ramsay's Road Trip: European Vacation' Takes Gordon to a Nudist Beach to His Surprise
Did anyone watch this awkward first-time experience? Kudos for not fainting, Gordon.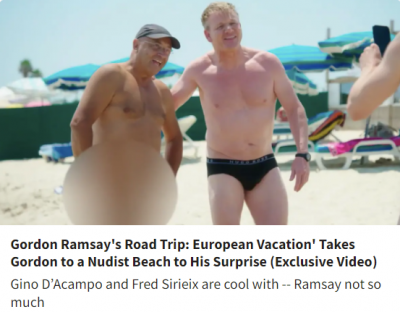 "For as adventurous as the celebrity chef is in the kitchen, he's definitely not as enthusiastic about being surrounded by naked people in public — and for sure not about to take off his own swimsuit." Read the full story HERE.
---
Taking it all off promotes body acceptance, naturist resort owner says
Great interview, Stephane!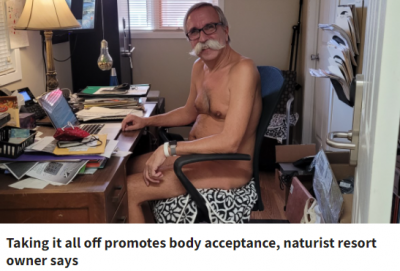 "Stéphane Deschênes is the owner of Bare Oaks Family Naturist Park in East Gwillimbury and was recently elected the first-ever Canadian president of the International Naturist Federation. When you have a conversation with Stéphane Deschênes you notice a lot of things about his appearance. You notice his warm smile puts everyone around him at ease, how his eyes twinkle from behind his black-rimmed eyeglasses when he's describing his life's work, and of course, there's that unforgettably fantastic and hard-to-miss, white handlebar mustache." Read the full story HERE.
---
Have You Seen Us Lately? 

a 4 lb Catfish caught from Lake Brown. We are currently under catch and release, so he was returned back to his home.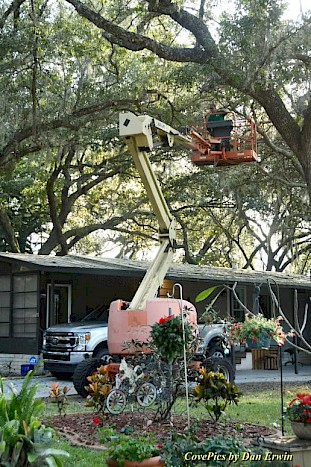 Time for our lovely oak trees to get their yearly trimming. This keeps them beautiful and healthy.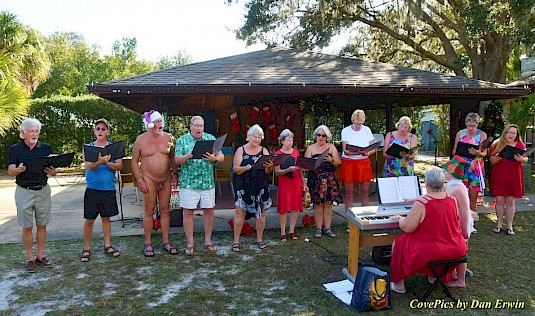 The Notables Sing Christmas show got everyone in the holiday spirit.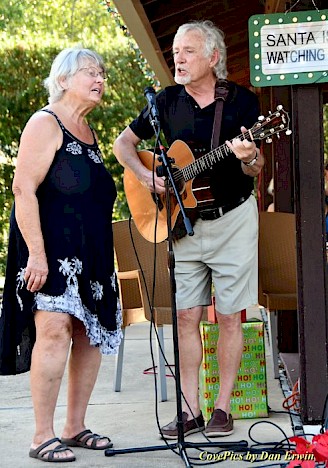 This beautiful Christmas song brought back so many wonderful memories.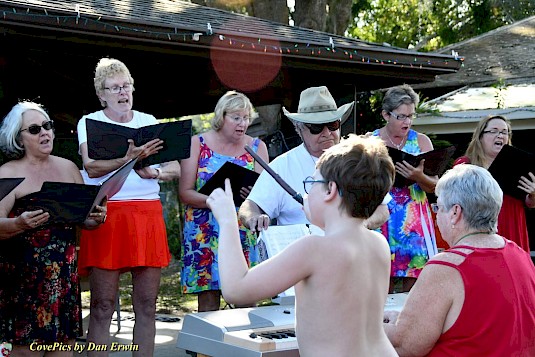 Our young conductor had The Notables performing at near perfection.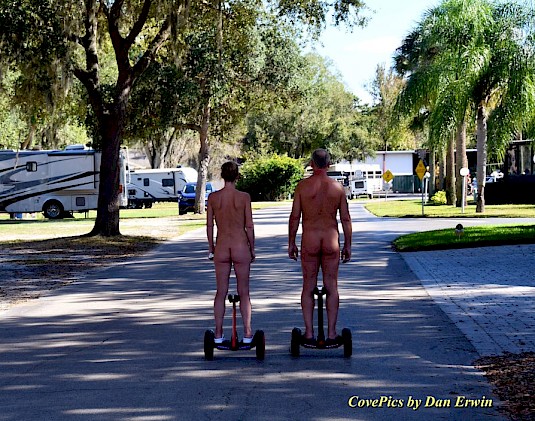 There are so many fun ways to enjoy the beauty of the Cove.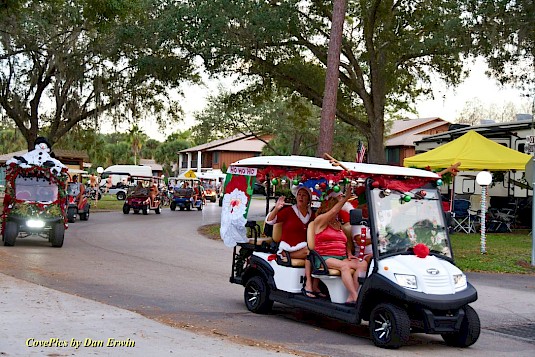 The Christmas Golf Cart Parade was so much fun with 20 beautifully decorated carts.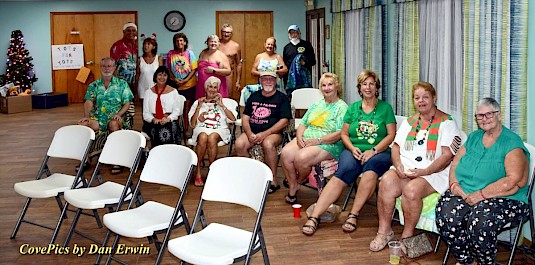 A fun Christmas Caroling Party also was able to collect lots of Toys for Tots.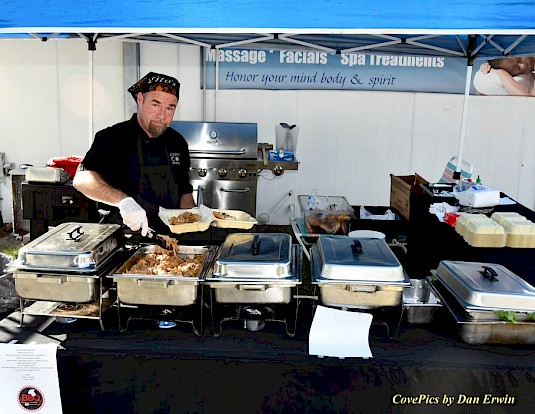 Cheek's set up a great BBQ at the West Pool with a wonderful selection of tasty BBQ specials on Sunday.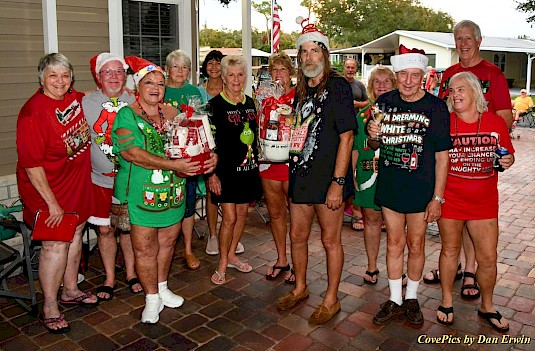 On Sunday afternoon, this wonderful Christmas Block Party featured a Fun Holiday Tee Shirt contest.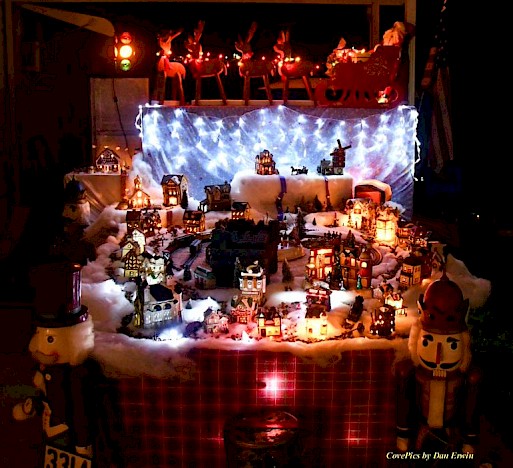 This amazing Holiday Village display is on the end of Allamanda Ct. for everyone to enjoy.
---
"Where Have You
Taken the Cove?"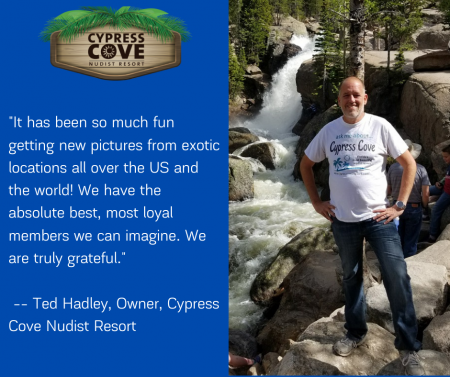 SEND US YOUR PHOTOS!!!
 We want to see where you have worn your Cypress Cove t-shirt, no matter which style it is! Wear it to town, to the grocery store, wear it while you are out and about, or at a national monument, and send us a photo! You will be featured in our newsletter or on one of our social media channels. 
Don't have a shirt yet? We have a few different styles for you to choose from. Purchase one at the main office or online and show your pride in Cypress Cove! 
Visit our online store by clicking HERE!

Send photos to Newsletter@CypressCoveResort.com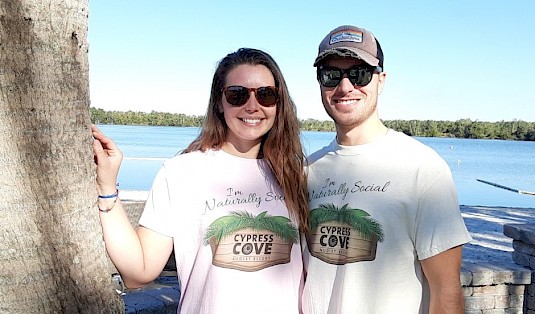 Have you picked up your Naturally Social shirt yet? Visit or call the office for yours today!
And make sure to send us the photo of you wearing it at the grocery store, at the beach, at work, at the doctor's office, or wherever you decide to take the Cove with you. 

Where have you worn your Cypress Cove T-shirts?
Send us a photo!
---
Book a Room Today!
It's never been a better time to stay at Cypress Cove! Book Online, Email Reservations, or Call Reservations toll-free at 888-683-3140.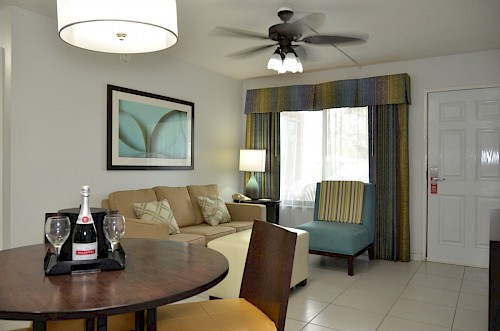 For Special Offers click HERE!
---
Every week we receive great reviews on TripAdvisor and Google; if you have visited or stayed with us, we would love to know about your experience. Click the logos below.