Laugh of the Week
---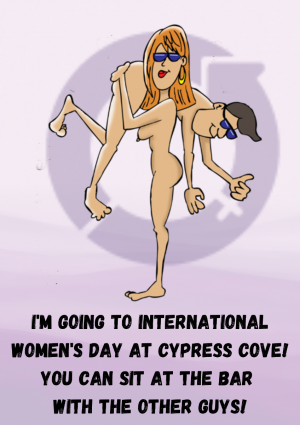 ---
Cove News   
---
Mardi Gras Lamp Post Winners
Thank you to everyone who participated! Everyone did an amazing job! There were some very creative decorations out there. We have some talented people in our community. 
WINNERS!!!!
First Place - Lamp Post #10 Sharon & Tom
Second Place - Lamp Post #9 Evelyn, Boo, & Cathy
Third Place - Lamp Post #15 Dave & Anita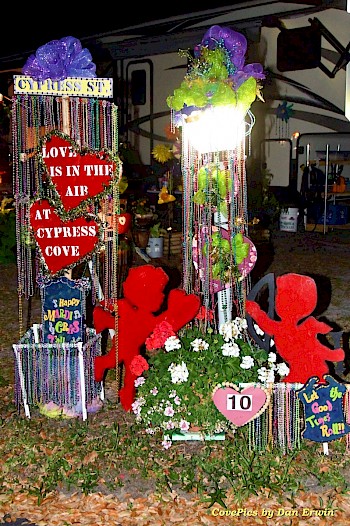 ---
Health Fair 
Join us on Sunday, February 26 from 10 am to 4 pm for the winter health fair. OneBlood will be taking blood donations from 11 am to 4 pm. DayStar Skin & Cancer Center will be performing skin cancer screenings in the Gameroom from 10 am to Noon. Blood donation appointments are suggested. Please signup for your appointment here. For more information on this blood drive, please visit here. All blood donors receive a $20 eGift card, OneBlood Long Sleeve T-shirt, and a wellness checkup.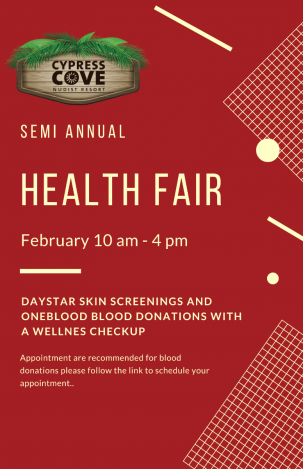 ---
International Women's Day 
Join us as we celebrate International Women's Day on Saturday, March 4. Women get in FREE, so grab your girlfriends and head over to Cypress Cove for a day of fun. Festivities include a women's yoga on the lawn, guest speakers, lawn volleyball, Urban Sketching, a cooking demo, and a show by the Cypress Cove Women's Chorus, with informational booths by Blind Creek Beach, South Florida Free Beaches, and The Naturist Society.
Headlining the event and taking the stage at 7 pm is Recording artist Kristie DeLuca, an alternative/classic rock female singer-songwriter who plays guitar, violin, fiddle, flute, mandolin, and piano. With over 300 original songs in her arsenal and a new album released Voices in My Head Kristie DeLuca is breaking the music scene wide open. Signed on Solar Music independent label, her latest album was produced by Grammy Nominated Producer Michael Franklin!
This is a DON'T MISS event.
A perfect event for first-time visitors, so if you know someone who's been wanting to give it a try, bring them out!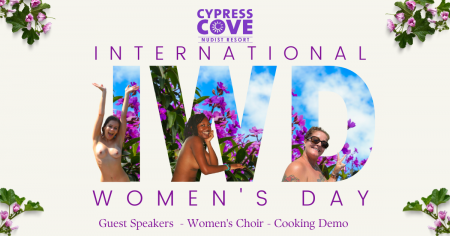 ---
Silver Lining Massage
This a friendly reminder for our massage lovers. This is our busy season, so make sure you book early. We have 5 massage therapists to choose from, Tammy, Elizabeth, Monique, Virginia, and Cori. The kiosk is available outside the entrance to the massage studio, or you scan the QR code to book from your electronic device. Looking to book?
Click HERE and book your session now. 
We also want to introduce our newest massage therapist, Cori. She interned with silver lining massage in October and November. She received her certification in November and her Florida massage license in December. She is now working as an independent contractor with Silver Lining massage. Her passion for massage is undeniable. She's a wealth of knowledge on the anatomy of the body. She incorporates stretching in her massages. Book a massage with Cori in February and receive a $15 discount.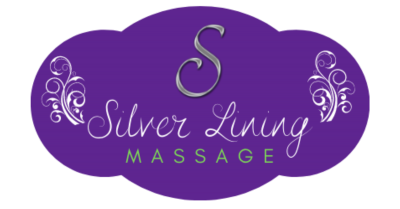 ---
News Outside the Cove
See what's making headlines in nudist news around the world. These things and more are being shared on our social media channels.

Follow us today to stay informed!






(Click one of these links to see the latest news!)
---
The 12 Best Nude Resorts in Florida
We made the list!!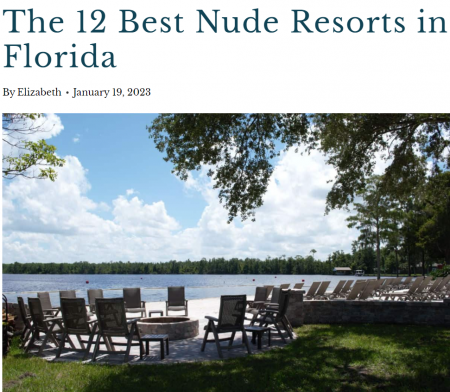 "For some of us, the only thing better than getting away from it all is making our clothes part of the "all." If you love the sunshine state but hate being forced to wear clothing, you'll be pleased to discover that Florida is a wonderful place to celebrate nudity without being restricted to a rooftop resort. It's true that you can't enjoy life naturally at all resorts in Florida. But if picturing yourself on a nude beach suddenly makes your vacation more appealing, Florida's definitely an outstanding choice." Read the full story HERE.
---
Kendall Jenner says free the nipple in slinky naked dress
We always say free the nipple!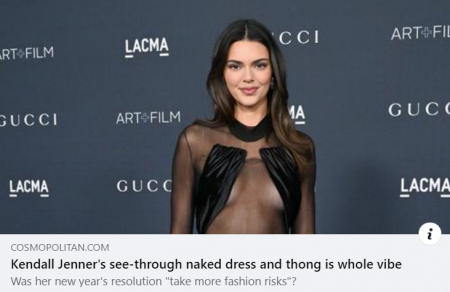 "Traditionally, Kendall Jenner has been all about girl-next-door style and fresh-faced beauty looks: whether it was laidback jeans and a nice top, or clean girl makeup. But recently, there's been a shift as she's showed off some seriously daring fits." Read the full story HERE.
---
Have You Seen Us Lately?
Mardi Gras 2023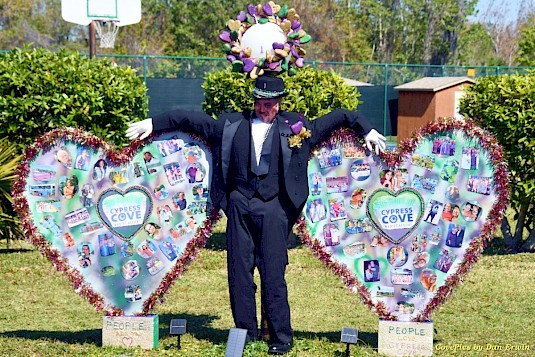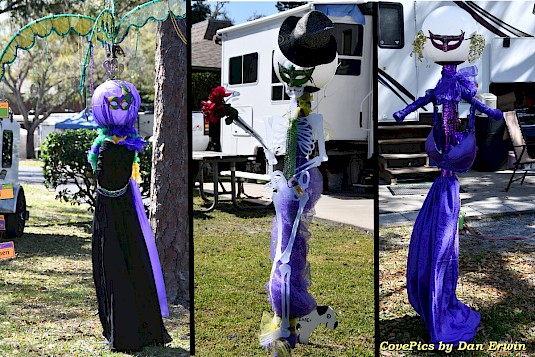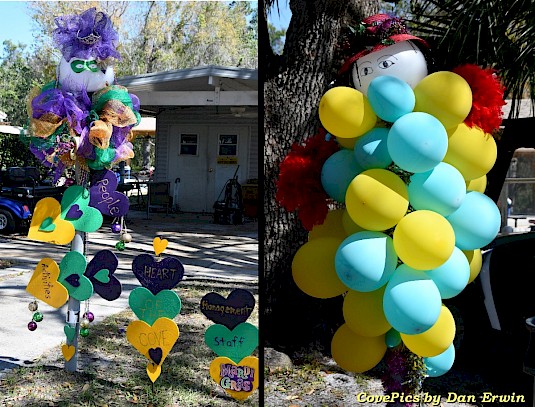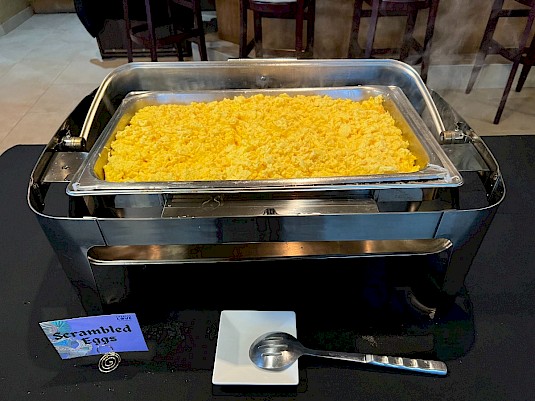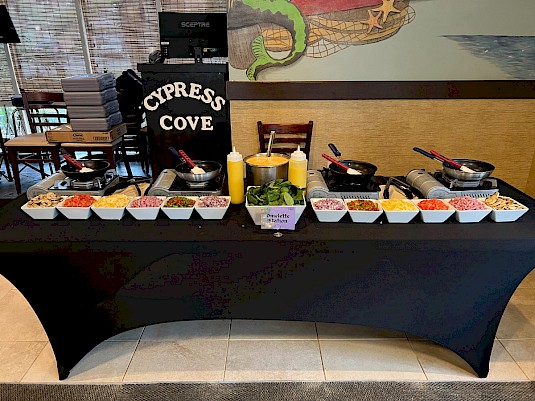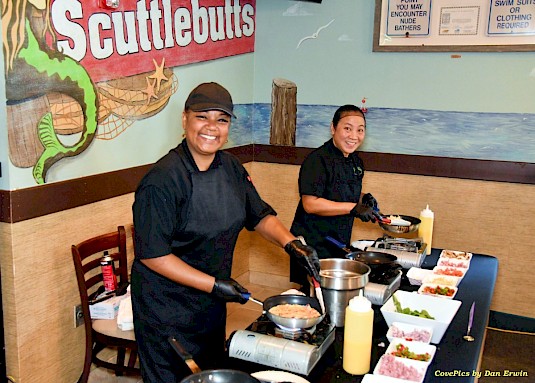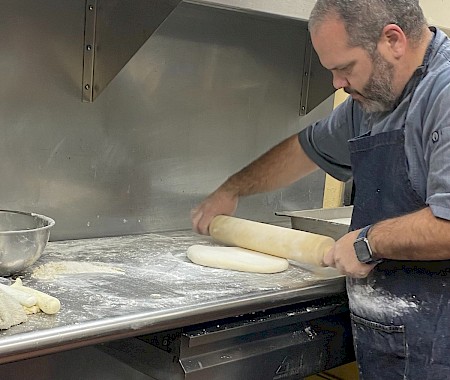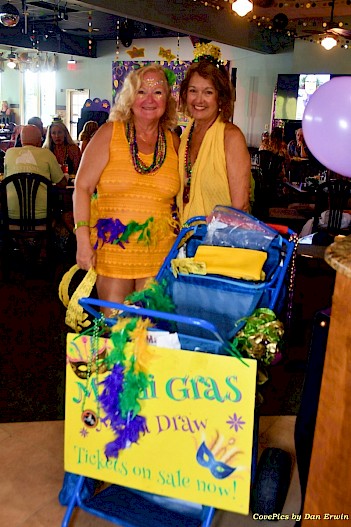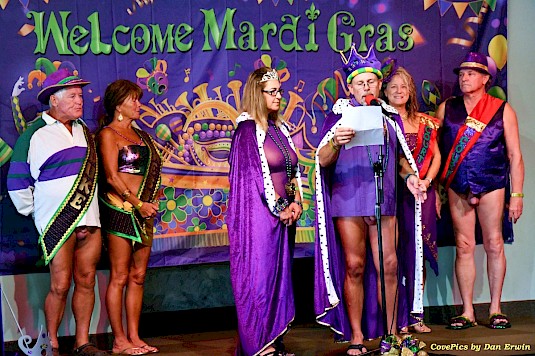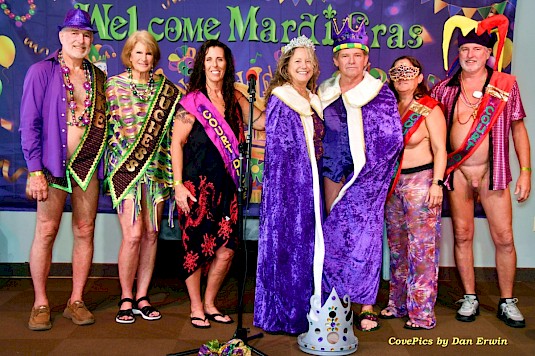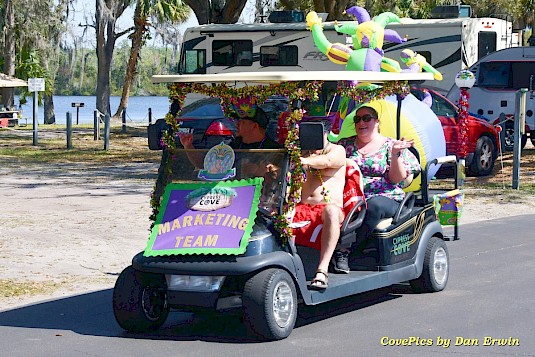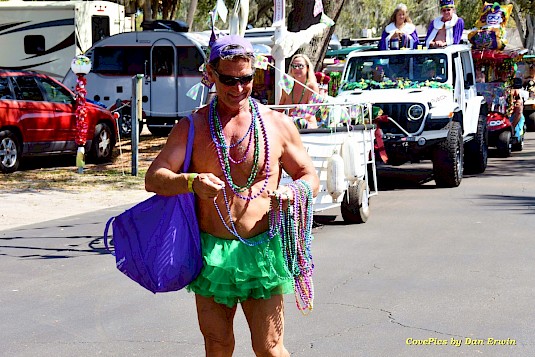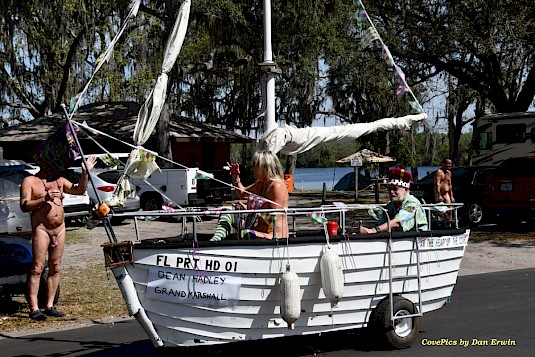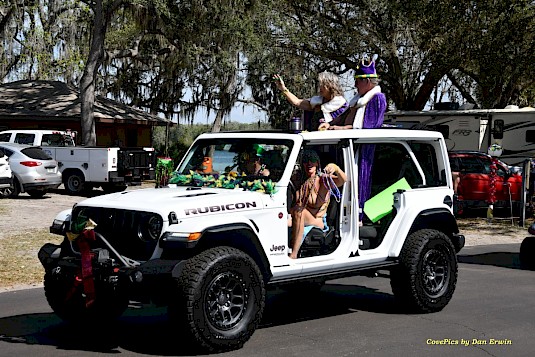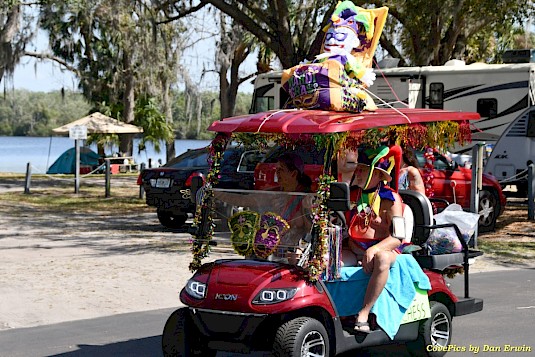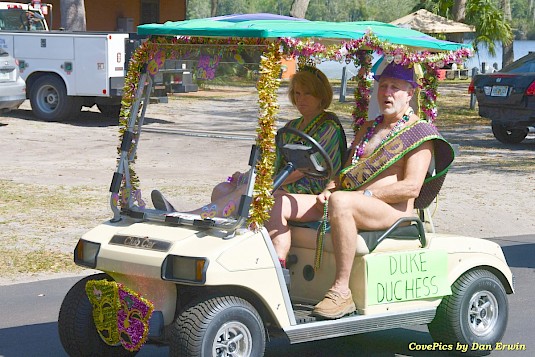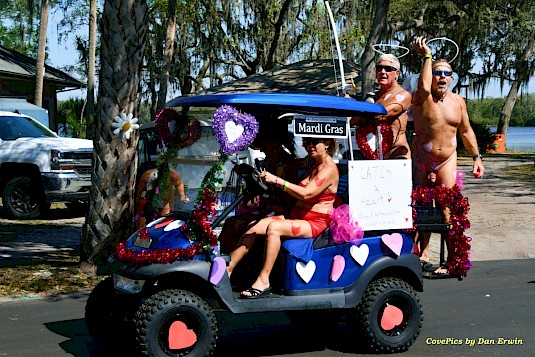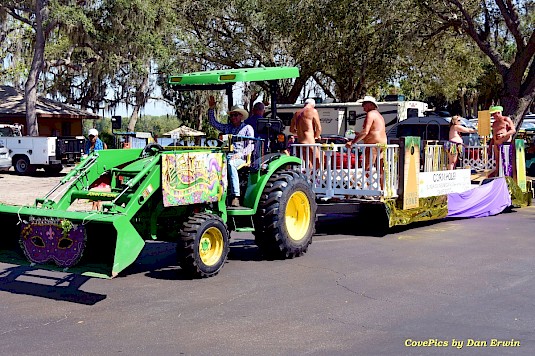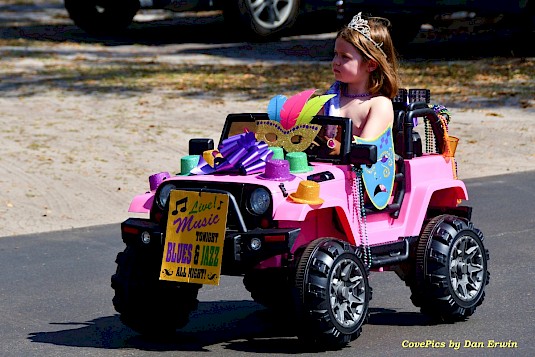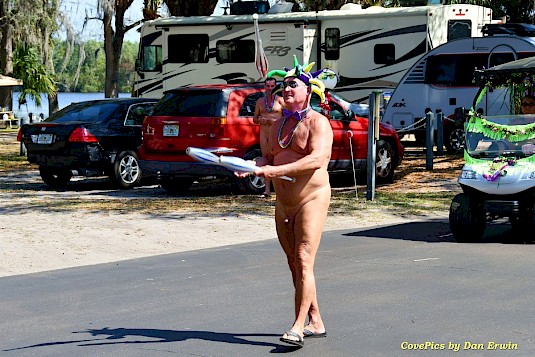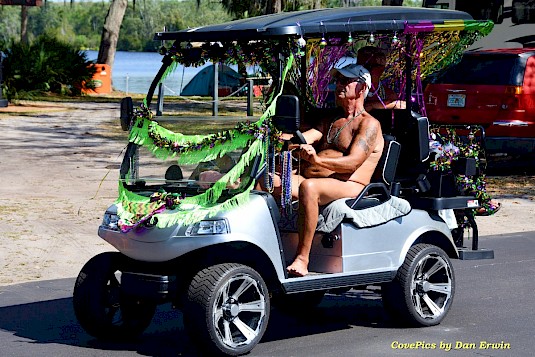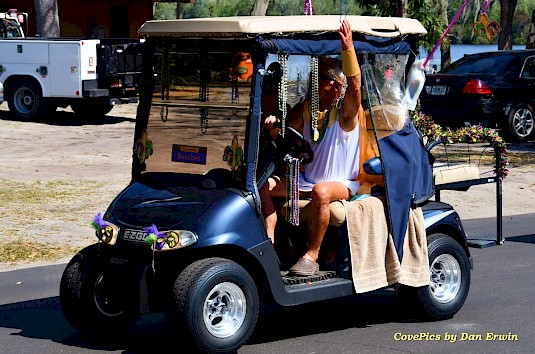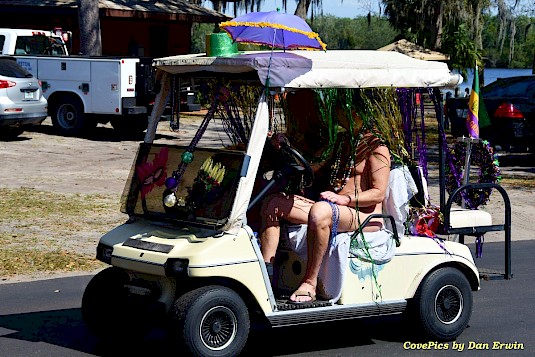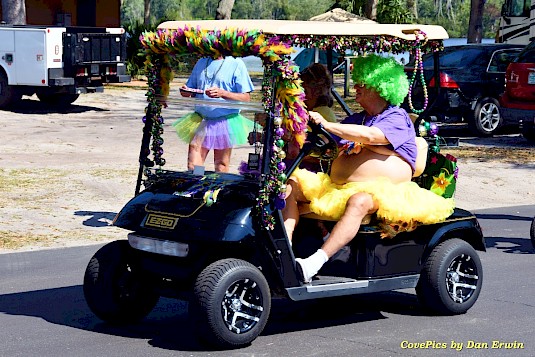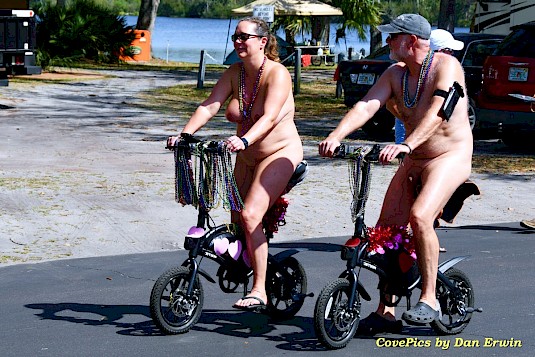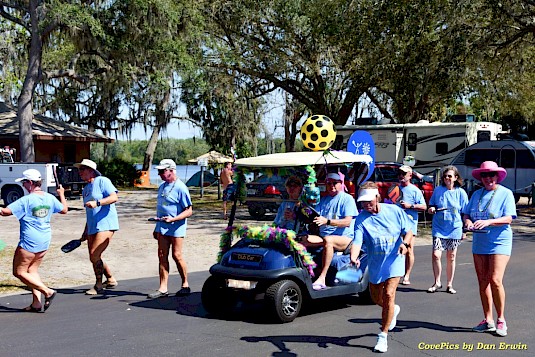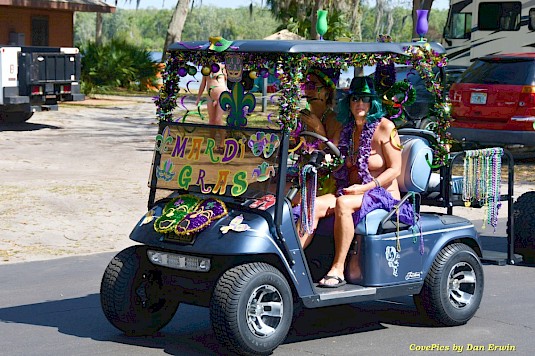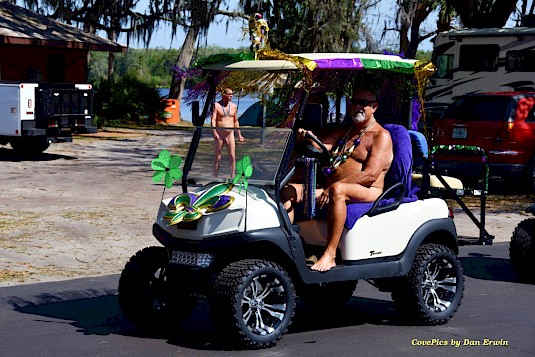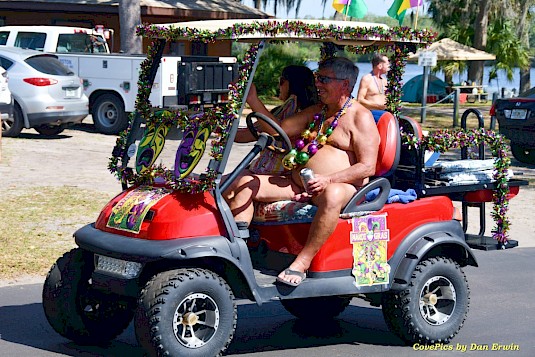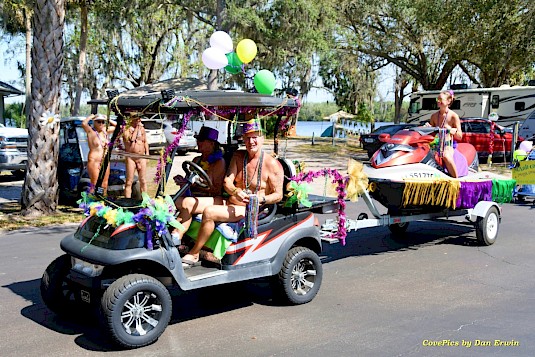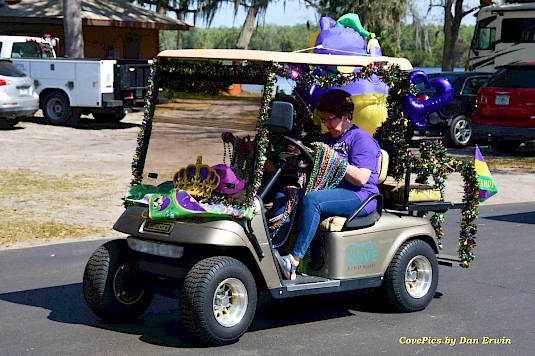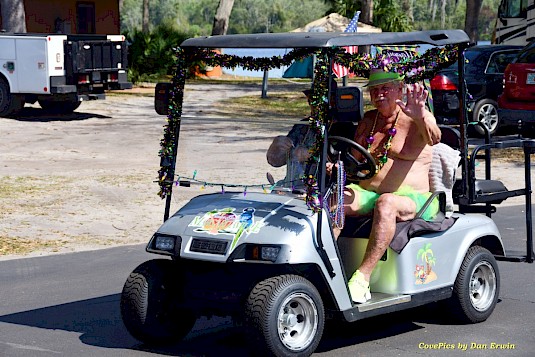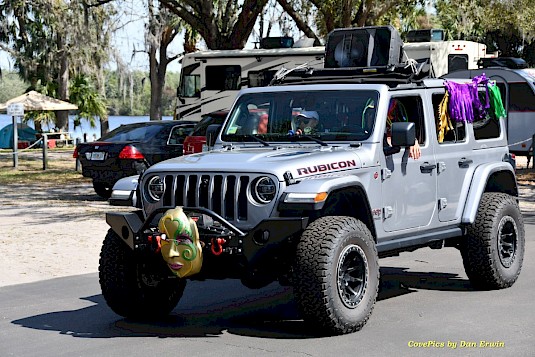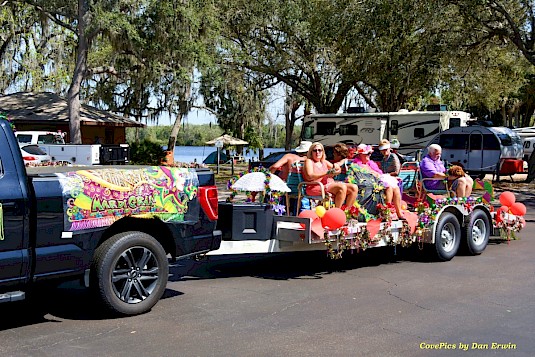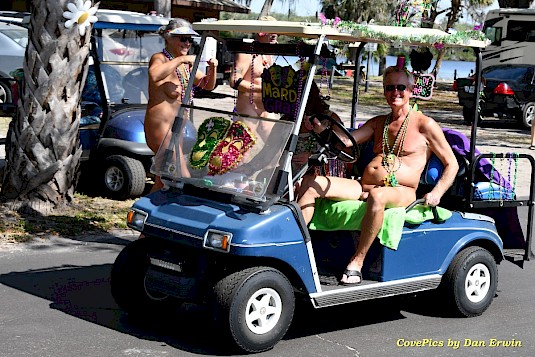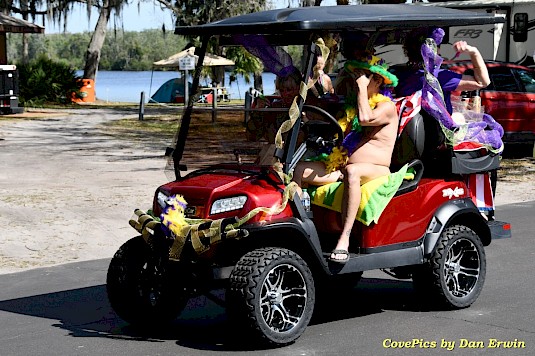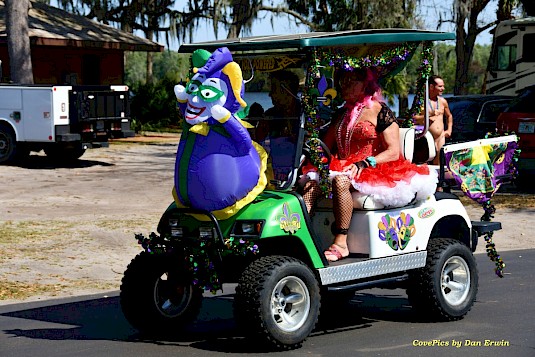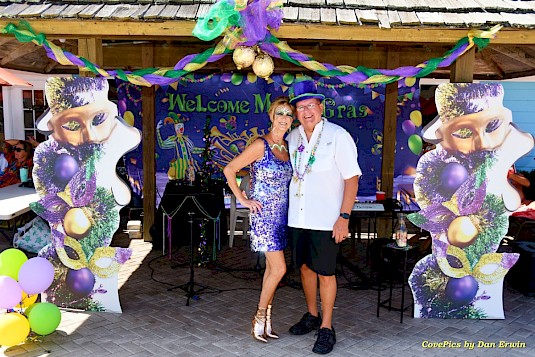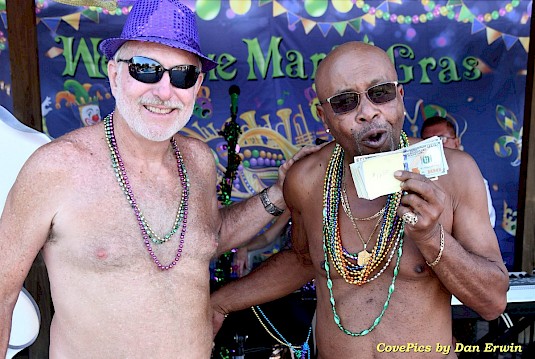 ---
"Where Have You
Taken the Cove?"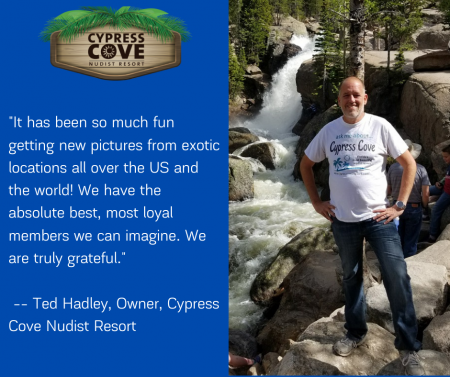 SEND US YOUR PHOTOS!!!
 We want to see where you have worn your Cypress Cove t-shirt, no matter which style it is! Wear it to town, the grocery store, while you are out and about, or at a national monument, and send us a photo! You will be featured in our newsletter or on our social media channels. 
Don't have a shirt yet? Purchase one at the main office or call and order one to show your pride in Cypress Cove! 
Call us at Toll-Free (888) 683-3140.

Send photos to Newsletter@CypressCoveResort.com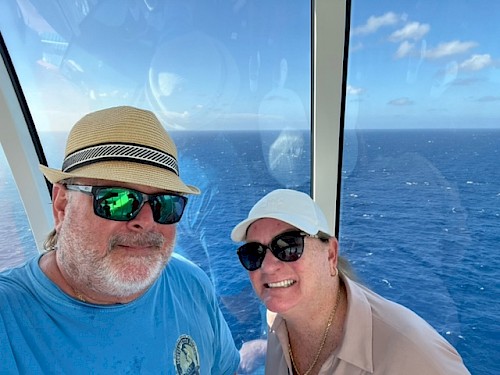 "Brought The Cove with me 300' above The Caribbean Sea on The Northstar experience on the Odyssey of the Seas!"
Thank you for sending that in John! Your Scuttlebutts shirt looks great!
 
Where have you worn your Cypress Cove T-shirts?
Send us a photo!
---
Book a Room Today!
It's never been a better time to stay at Cypress Cove! Book Online, Email Reservations, or Call Reservations toll-free at 888-683-3140.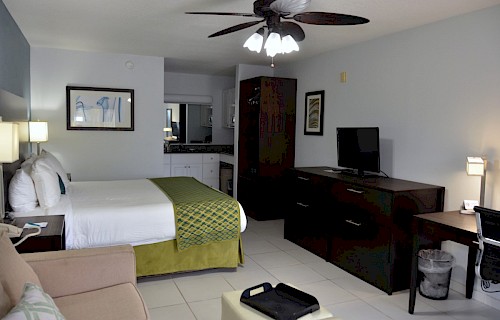 For Special Offers click HERE!
---
Every week we receive great reviews on TripAdvisor and Google; if you have visited or stayed with us, we would love to know about your experience. Click the logos below.