USA Today: Cypress Cove #3 Hotel to jump start Resolutions
25 January 2016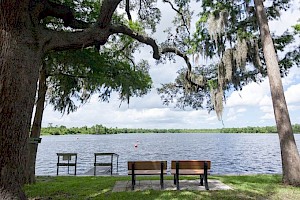 Cypress Cove was listed #3 in USA Today's "10 hotels to jump start your New Year's resolutions"
Release Your Inhibitions: Cypress Cove Nudist Resort, Kissimmee

We are often our own worst critics, and too frequently we judge ourselves or hold back on things because we're scared, we lack confidence, or we're worried about what others will think. In 2016, let go of all of that and release your inhibitions! If you really want to take this resolution to heart, head to the Cypress Cove Nudist Resort, where you have nothing to hide (seriously). This 84-room property caters to families who practice a nudist lifestyle, so you don't need to worry about standing out for a lack of clothing. Open since 1964, there are clearly some parts of the property that could use an update, but rooms are modern enough and there's a nice spa.
Original: USA Today Aritcle