Nude-A-Palooza 8 Raises $23,497!
27 October 2015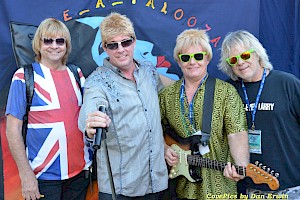 Judging from the parking alone, I would say this was probably our largest Nude-A-Palooza yet. Tiki said we sold over 700 tickets. The event raised $23,497 in total! That includes over $3,000 that Herman raised by himself in last weekend's Cheesecake Sale. That's also a new record, topping last year at just over $21,700. And that brings our 8 year total to a little over $140,000!
It was a great weekend. The weather couldn't have been better. It was low to mid 80's with a steady lakefront breeze. The bands were all excellent, as were the food & drink options. I saw a lot of familiar faces and plenty of new ones as well. I hope everyone enjoyed the show as much as I did!