Extended Weekend Pool Hours
18 February 2015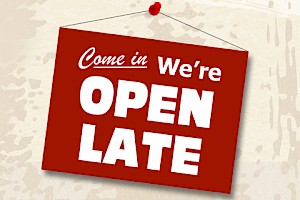 This weekend marks the beginning of our new extended pool hours on the weekends. I want to ensure that everybody has a great time and that we offer great service to our guests. So we will be adding a second Pool Attendant on weekend nights.
This second Pool Attendant will be available to help guests with anything they need. He will be strictly stationed at the Pool Area, so he will always be easy to find. And, most importantly, he will be staying late so the pool can stay open later on the weekends.
If the weather's bad, or no one is around anyway, he probably won't stay too late. But if a crowd comes over from the dance and wants to take a dip in the hot tub, no one will be running them off at 1:30 AM. I think that's a good thing!